Chrissy Teigen's bad taste Xmas message shows husband John Legend holding her throat
The uncomfortable festive message shows Teigen beginning to say, "Merry Christmas", before Legend seizes her neck in a prank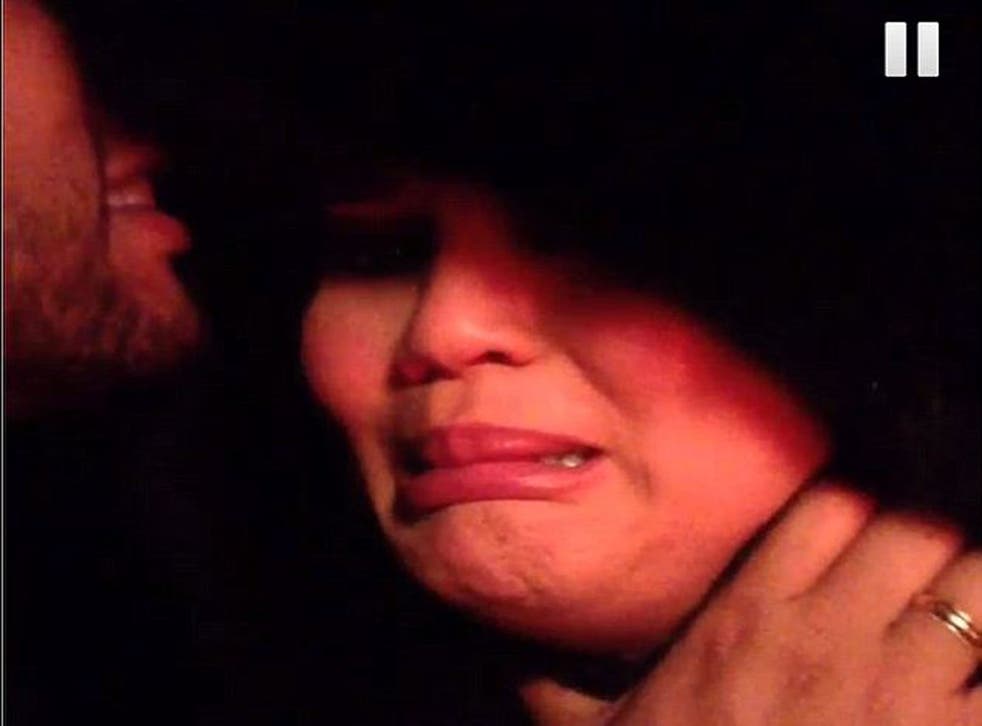 Chrissy Teigen has become the latest person to post first, think later, after publishing a 'bad taste' video via her Instagram account – and then promptly deleting it.
The 28-year-old model, and wife of singer John Legend, posted a clip, in which her husband is seen grabbing her by the throat, on Christmas Day.
The uncomfortable festive message shows Teigen beginning to say, "Merry Christmas", before John seizes her neck in a prank.
Teigen then acts distressed and cries out "Help!" while the pair enact a fight.
But the star thought better of her decision and deleted it shortly after without any explanation.
Teigen, who married the 34-year-old singer/songwriter in Italy earlier this year, is certainly no stranger to social media controversy. In 2012 she received a torrent of Twitter abuse after she criticised Chris Brown's lip synced performance at the Billboard Music Awards.
Then in March, she tweeted a picture of herself getting a spray tan while completely naked.
More recently, Teigen shared a provocative Instagram video with her followers in October, during which she attempted to introduce the joke concept of the 'vagina raspberry'.
Featuring fellow model Brooklyn Decker, 26, the clip opens with the person behind the camera introducing the term, before an apparently tipsy Teigen is seen blowing a raspberry into her friend's crotch. The video received over 2,000 likes from online fans.
The top 10 Twitter gaffes of 2013

Show all 10
Join our new commenting forum
Join thought-provoking conversations, follow other Independent readers and see their replies