Christopher Price: Energetic MP who despite his combative nature was liked and admired both by colleagues and opponents
A constituency MP who genuinely cared about people and enjoyed challenging the great and the good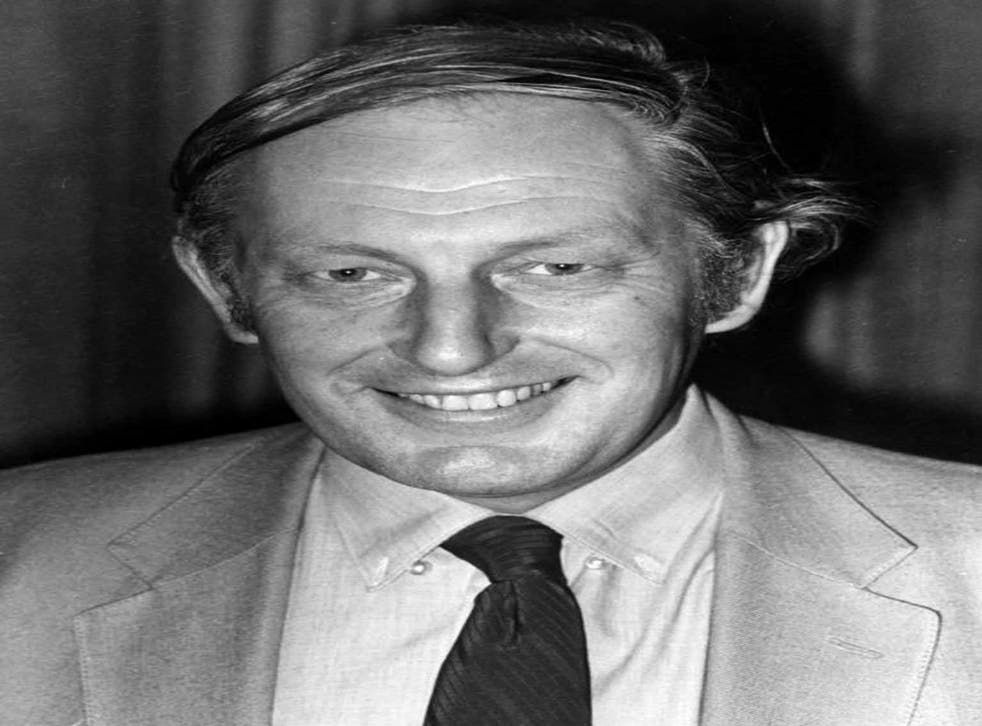 It was Christopher Price's misfortune – and in my informed opinion the nation's – that he never held a safe Labour seat. In 1966 he took Birmingham Perry Barr from the Conservative incumbent Dr Wyndham Davies but perished when Edward Heath came to power in 1970. In February 1974 he was elected to Lewisham West, and held the seat in 1979, but to the huge sadness of his many Labour friends – he had the rare gift in politics of being candid and outspoken without making enemies – he lost by a sliver in the 1983 election at which Gerald Kaufman described Labour's manifesto as "the longest suicide note in history".
Had Price survived he would certainly have been elected to the Shadow Cabinet, and might well have been elected leader rather than Neil Kinnock; he would have garnered votes from a number of colleagues. His eventual successor in Perry Barr, Jeff Rooker, then a young engineering manager, told me Price had been well-regarded by the Birmingham Labour councillors and local union leaders. Jill Knight (Edgbaston) remembered him as a first class colleague on City of Birmingham supra-party issues. Brian Walden, elected in 1964 for Birmingham all Saints, told me, "Chris Price was a very, very good constituency MP. He genuinely cared about people, not least those from ethnic minorities. I have nothing adverse to say about him." Coming from the most acerbic TV inquisitor of our age, that last sentence is an accolade.
In Lewisham Price won the admiration of the Labour movement on account of his tenacious support of three teenage constituents, condemned in court, but who through Price's terrier-like confrontation with the majesty of the law turned out to be not in the least guilty of the offence of aggravated burglary with which they had been charged.
He was the son of Stanley Price, a pioneering educational administrator who helped introduce the first large-scale day-release schemes in Britain. His mother, Katherine Thornton, was the daughter of a remarkable Wesleyan missionary Alfred Saville, who became loved by the people of Huahine Island near Tahiti. In 1982 Price visited to receive an independence medal awarded to him by the islanders in recognition of his grandfather's missionary service and his grandmother's kindnesses to the Polynesian women. Price's sister Helen Jackson, MP for Sheffield Hillsborough (1992-2005), said, "Chris was my middle elder brother; he was the one who always made me laugh."
In the 1966-70 parliament he was one of a few MPs voicing concern about the British Indian Ocean territories, in particular the expulsion of the Banabans from Diego Garcia on the Foreign Officer's grounds that "they were not belongers" to the Chagos archipelago.
He attended Leeds Grammar School; his near-contemporary, the botanist Nigel Hepper, remembered him as an argumentative pupil with a healthy curiosity. He went to the Royal Artillery training camp at Oswestry for his National Service, but left the Officer Cadet Training Unit "because I was so argumentative." Qualities which did not appeal to the army were welcomed at The Queen's College, Oxford, where he became secretary of the university Labour Club, then chairman of the National Association of Labour Student Organisations.
In 1958 Price and I met and became friends at the Labour Party conference in Scarborough. What stuck in my mind was less his ardent cheering for Hugh Gaitskell than his even more ardent support for the cause of returning the Elgin Marbles to Greece. Forty years later he was vice chairman of the Committee for the Reunification of the Parthenon Marbles. When I told him that a senior curator of the British Museum had described him to me as "a pain in the arse" Price beamed with pleasure. He did enjoy challenging the great and the good.
He was teaching classics – he was a lifelong believer in the value of "hard subjects" in state schools – when he was elected to Sheffield council in 1962, serving as deputy chairman of the education committee (1962-66). He stood unsuccessfully in the 1964 general election, but the national agent Dame Sarah Barker was impressed by his performance and suggested that he try for Birmingham Perry Barr. Within weeks of entering the Commons he became PPS to the education secretary, Anthony Crosland. Nowadays secretaries of state are surrounded by a phalanx of young special advisers, but Crosland had three – his Permanent Secretary Sir Herbert Andrew, the formidable Toby Weaver, and Price.
The excellent working relationship between Weaver and Price was crucial to formulating Crosland's advocacy of the polytechnics. In his second incarnation as an MP Price's crowning achievement was his robust polite and penetrating chairmanship of the Select Committee on education, science and the arts. He was appalled at the current tendency of select committees chairpersons to "grandstand".
Patrick Cormack was the senior Tory on the Education Select Committee during Price's chairmanship. "Price really did care about the quality of education," he recalled, "and this transmitted itself to the civil service and expert witnesses who came in front of our committee." He was passionate about the arts and his involvement after the Commons was all-embracing: director of the London International Festival Theatre (1982-86), member of the Council of the Open University and of the Arts Council of England were but a few of his activities. He also wrote for the New Statesman and Times Education Supplement.
After Westminster the main job into which he threw his colossal energy was leading Leeds Polytechnic into becoming Leeds Metropolitan University in 1992. Praise came from an unexpected quarter: Sir Keith Joseph, Leeds MP and former education minister, said to me, "your friend is doing really good work, bringing into higher education many of those whose parents left school at 14. I had doubts about his appointment; now I admire what he is achieving."
I cannot think of an MP who made more constructive use of a post-Westminster existence truncated by the swing of the political pendulum than Price. He told me he could not have done what he did without the support of his wife of nearly 60 years, Annie.
Christopher Price, politician, academic and journalist: born Leeds 26 January 1932; MP, Birmingham Perry Bar 1966-70, Lewisham West February 1974-83; married Annie Grierson Ross 1956 (one daughter, two sons); died London 20 February 2015.
Join our new commenting forum
Join thought-provoking conversations, follow other Independent readers and see their replies