David Baddiel: All kids think about having different parents
The comedian and writer talks to Adam Jacques about 'The Infidel', alternative parenting, and religious stereotypes
Adam Jacques
Saturday 04 October 2014 20:12 Comments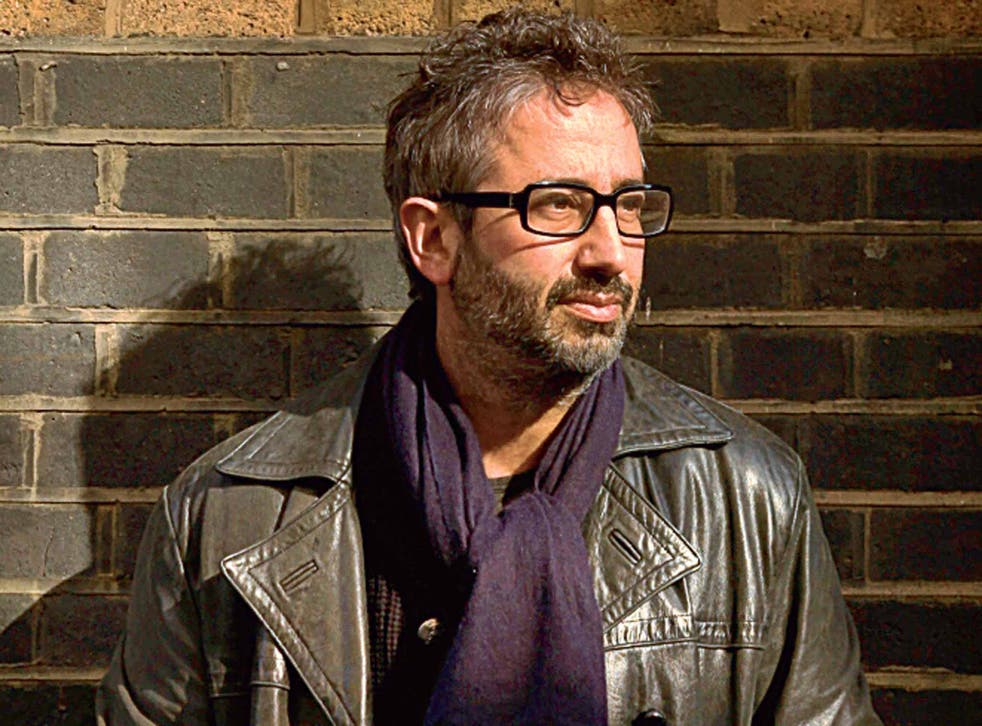 I wouldn't write a children's book unless I had a brain injury That's something Martin Amis once said, but I think what he's missing, and what I realised when writing my first children's book [The Parent Agency], is that it takes a lot of intellectual energy to express a complicated idea or landscape in a vocabulary a child can understand.
All kids think about having alternative parents
Which is what the book is about. They don't have to be mistreated. I think it's a kid's version of something we're all stuck with: thinking about how the grass is always greener. Kids are now presented with an enormous amount of choice, with ideas thrust at them such as the possibility being famous or rich. So they itch for life to be better than it is.
I find choice paralysing
It's anxiety-driving, it irritates the senses. In my early twenties I was always thinking I should be in another place – that thing in [Woody Allen's] Stardust Memories where Woody looks out at another train where a much nicer party is going on. I experience that less now because of my kids; whatever choices I've made to end up here, I look at them and think, well, I must have done something right.
I'm constantly assailed by regret, like any thinking person
I think you're mad if you don't regret a million things about your life – but you don't have to be paralysed by it. Just be aware of those choices: I regret some failed relationships, god yes! But I don't want to go into that, because those women still exist.
You always see the same style of singing in stage musicals
Most of the songs are sung in this sub-operatic, recitative style that I don't like. Take Les Misérables; if there was an episode of Whose Line is it Anyway? and someone shouted out "Style: light opera" and someone else shouted out "19th-century France", Les Misérables is what would happen; a lot of people speaking in song.
I'll get into some trouble with my new musical, 'The Infidel' [a stage adaptation of the 2010 film, written by Baddiel, about a British Muslim who discovers he was born to a Jewish family but adopted as a child].
It's satirising the fundamentalist Jews and Muslims and the stereotypes each religion holds of the other. There's a song in it called "Put a Fatwa on it", a big number sung by a fundamentalist preacher. But I'm not trying to be blasphemous; there's a lot of reverence for the faith element in it – which is odd, as I'm an atheist.
I think a lot of religious Jews are basically atheists
It's a simple point: you can define yourself as a Jew culturally, in terms of the way you are comically, or serving your views of the world in a mordantly laconic way, while having no belief in a god. I'm not religiously Jewish but I've identified myself as a Jew, because not to do so would be to run from the anti-Semite fascists.
I have an OCD attitude towards truth
I can't tell a story without putting in tiny little details that don't need to be there, for the sake of accuracy. It's an anxiety about representation ethics; Erica Jong said, "Fame means millions of people have the wrong idea of who you are," and while some people are fine with that, I've always found it destabilising to see versions of myself out there that are not true.
David Baddiel, 50, is a comedian, screenwriter and novelist. His first children's book, 'The Parent Agency' (£12.99, Harper Collins) is out on Thursday. 'The Infidel – the Musical' is at Theatre Royal Stratford East (stratfordeast.com), London E15, until 2 November
Register for free to continue reading
Registration is a free and easy way to support our truly independent journalism
By registering, you will also enjoy limited access to Premium articles, exclusive newsletters, commenting, and virtual events with our leading journalists
Already have an account? sign in
Join our new commenting forum
Join thought-provoking conversations, follow other Independent readers and see their replies