David Cameron: Prime Minister becomes catalogue man in most comically staged photoshoot of his career
Was Cameron's plan to rope in some ordinary-looking types to promote the Help To Buy scheme? It appears to have gone laughably awry...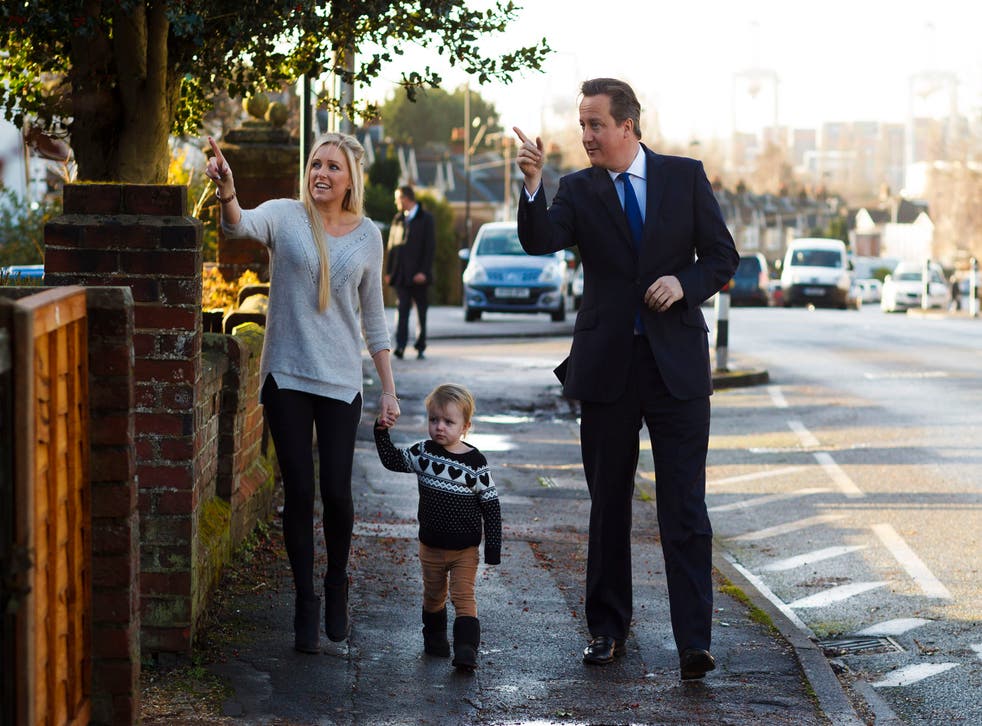 If his career was modelling rollnecks for a 1980s knitwear brand, the "point and stare" would have the money shot.
But alas, he is the Prime Minister, and as such, this collection of comically staged photographs will be filed away among the most cringe-worthy of his political career.
David Cameron's initial plan was to rope in some ordinary looking types – a young (perhaps single?) mother and child, and a bunch of lads from a local construction site – to promote his latest Help To Buy housing scheme.
That's the government-backed initiative that assists first-time buyers in making their initial purchase with mortgage guarantees, equity loans and shared ownership. Or so says the website.
See the images in the gallery below.
David Cameron & Sharon Ray strike awkward poses to promote Help-to-Buy scheme

Show all 6
What isn't immediately clear from Help To Buy is whether taking part in the scheme involves having a red-cheeked politician follow you around for a fun-filled afternoon of looking at stuff in trees that doesn't exist, tidying playrooms and laughing at tea while you force-feed your small child biscuits. Because presumably, thanks to the housing scheme, you can afford those now.
Further reading: David Cameron Attempts To Explain Mandela Memorial 'Selfie'
Join our new commenting forum
Join thought-provoking conversations, follow other Independent readers and see their replies