Dev Hynes v Guardian: The best responses to that puppy burning article
Guardian writer Holly Baxter took a pop at the producer a day after everything he owns - including a pet puppy called Cupid - burned in a fire
Jenn Selby
Friday 20 December 2013 14:40 Comments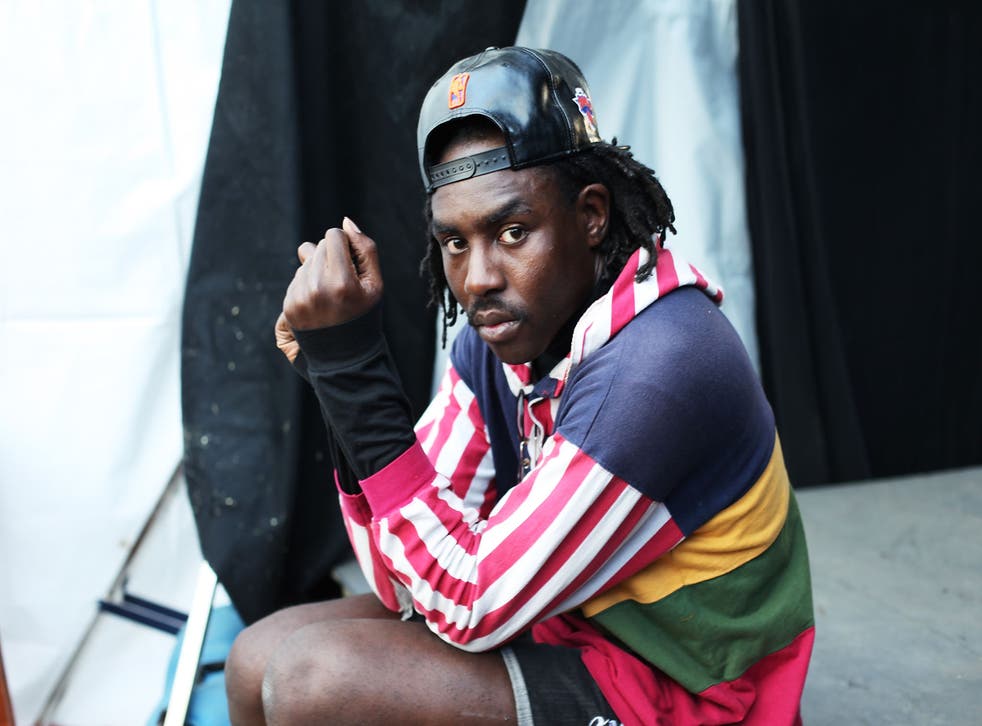 Every hipster from here to Hoxton is mad at Holly Baxter right now.
Why? Because the Guardian writer and Vagenda co-founder took a pop at superstar producer Dev Hynes a day after everything he owns - including a pet puppy called Cupid - burned in a house fire.
In her poorly timed piece, she took aim at the musician for a GoFundMe crowd funding campaign he had nothing to do with. Started by his girlfriend's mother without his knowing, it asked fans to donate money to help Hynes and his partner replace what they had lost in blaze. Like many, he was without contents insurance, so the overhaul would cost him thousands.
As a superstar producer, money is something he does have. So when the funds reached the $25,000 mark, he decided to give all the donations away to charity and publicly declared so. Because he's a nice guy like that.
But that didn't stop Baxter from using the insensitive example to write an entire article condemning the use of crowd funding by people to drum up cash for what she sees as frivolous causes, like weddings and music videos, despite the fact her own 'publication' Vagenda used the very same method the fund the launch of their website (No, really. They did. See it here).
It was originally titled 'Why my wallet doesn't care that Dev Hynes' puppy burned in a fire', but, after a barrage of complaints, was later changed to a far less inflammatory 'Why celebrity crowdfunding has little appeal'.
"Unfortunately, my purse remained as closed as my meanie heart," she writes. "Because crowdfunding is not about rewarding those who once gave to charity with a luxury wedding.
"Equally, it is not about replacing Dev Hynes's lost clothes or paying for a replacement pedigree puppy. What Hynes lost in his recordings can only be reproduced with meticulous time and effort. That's something I'm willing to pay for. Hynes's designer jeans and the honour of working for the Mamet sisters? Not so much"
Read the article in full here - if you can stand the baffling lack of any argument whatsoever. And the bile.
Naturally, Baxter's "meanie heart" spawned waves of anger from Hynes fans, Guardian readers and, you know, decent human beings who condemned the writer for her utter lack of compassion and hypocrisy. It also sparked a backlash from Hynes himself, who upon reading it, declared he would never give the Guardian a moment of his time. Ever again.
A number of edits were made to the piece following a slew of complaints, and Baxter herself apologised to Hynes over Twitter.
But not before a hilarious sequence of responses were made over the entire episode. Our favourite of which has to be this one by famously caustic celebrity blog Holy Moly, which finishes with the killer line:
"Merry bloody Christmas, Cheryl Cole thinks you're a shitbag"
But you can always count on old faithful Twitter to come up trumps, and true to form, it did. Here are some of the stand-out tweets on Dev Hynes V Guardian:
Musicians pick their favourite albums of 2013

Show all 15
Register for free to continue reading
Registration is a free and easy way to support our truly independent journalism
By registering, you will also enjoy limited access to Premium articles, exclusive newsletters, commenting, and virtual events with our leading journalists
Already have an account? sign in
Join our new commenting forum
Join thought-provoking conversations, follow other Independent readers and see their replies