Ellen Page: Actress shames pastor who offers salvation for being gay: 'I don't want arms of Heavenly Father around me. A girls arms? Yes.'
The Canadian actress came out at a teen LGBT conference in February
Jenn Selby
Monday 24 March 2014 14:34 Comments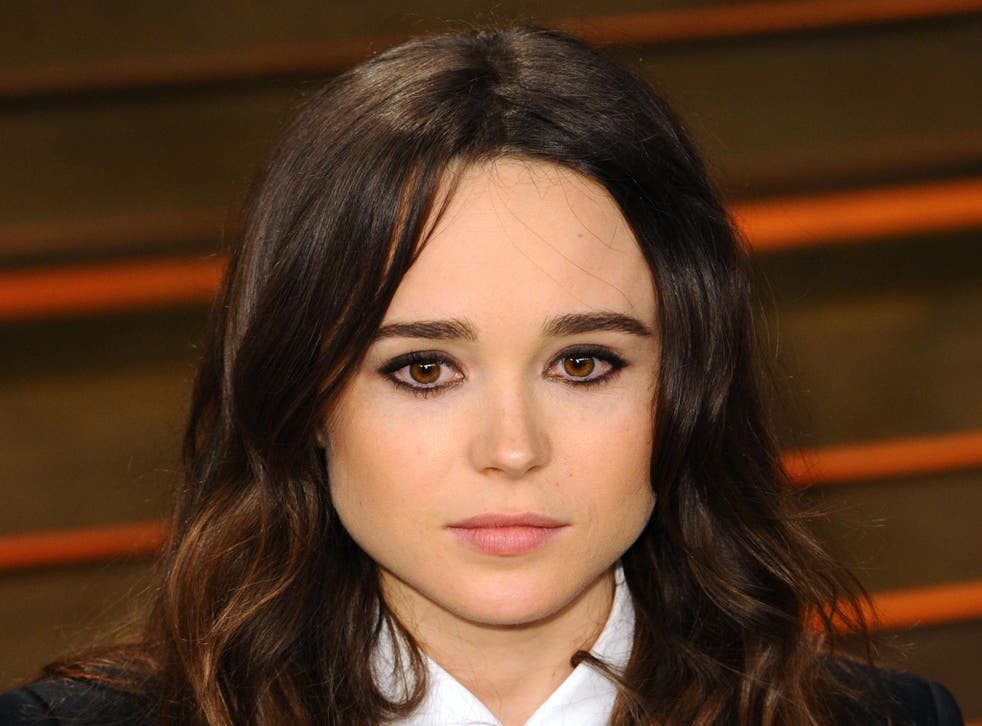 Ellen Page shamed a pastor who wrote to the actress denouncing her sexuality on Twitter.
The Canadian star of teen pregnancy drama Juno came out for the first time at a youth LGBT community conference in Las Vegas in February.
"I'm here today because I am gay," she told the crowd. "And because ... Maybe I can make a difference.
"To help others have an easier and more hopeful time. Regardless, for me, I feel a personal obligation and a social responsibility."
Page said that she had suffered for years because of having to hide her sexuality while in the public eye.
"My spirit suffered, my mental health suffered and my relationships suffered," she said.
"And I'm standing here today, with all of you, on the other side of all that pain."
The A-list opposing Russia's anti-gay laws

Show all 15
The praise for Page's bravery has been, at least at surface level, overwhelmingly positive. Scores of her peers tweeted their congratulations to the star, while Sir Patrick Stewart was even mistakenly outted as gay by a national newspaper for his show of solidarity.
However it seems her decision has not been without a few trying moments, not least the unnamed pastor who sent her the letter.
But Page dealt with the religious ignorance swiftly, tweeting an open reply to tell him that her being gay does not require prayers, and nor does she need help from the Heavenly Father:
Her tweet has since been retweeted over 8,000 times and received over 15,000 favourites.

Meanwhile, Page has mean strongly rumoured to appear opposite Emile Hirsch as John Belushi's widow in a forthcoming biopic.
Register for free to continue reading
Registration is a free and easy way to support our truly independent journalism
By registering, you will also enjoy limited access to Premium articles, exclusive newsletters, commenting, and virtual events with our leading journalists
Already have an account? sign in
Join our new commenting forum
Join thought-provoking conversations, follow other Independent readers and see their replies