Eric Garner death: Examiner rules police 'chokehold' was the cause of father of six's death
Police Commissioner William Bratton has ordered a top-to-bottom redesign of use-of-force training in the NYPD.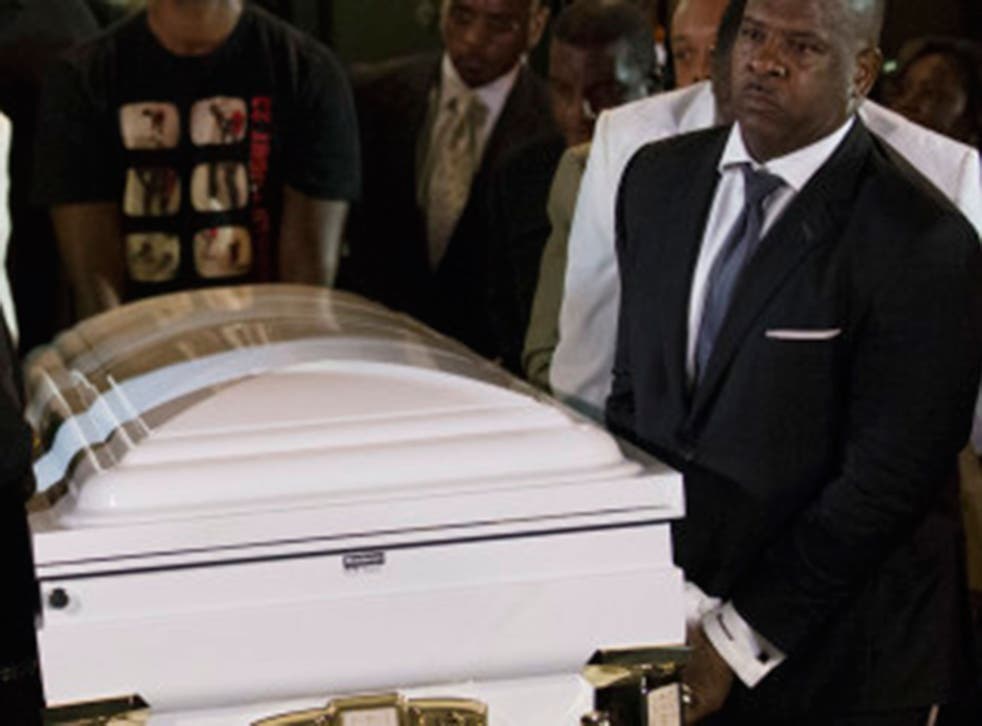 The New York City Medical Examiner's Office has ruled that the death of Eric Garner, who died in police custody after being put into a "chokehold", was a homicide.
The judgement made by the examiner spokeswoman Julie Bolcer on Friday, said that the New York father of six died as a result of "compressions of his chest and prone positioning during physical restraint by police."
The report said that Garner's asthma, heart disease and obesity were also contributing factors.
Garner, 43, was arrested by police on 17 July after they suspected he was selling untaxed cigarettes on New York's Staten Island.
A video capturing the arrest shows Garner being approached by police.
After a brief discussion, the police ask Garner to give them his hands so that he can be handcuffed, of which he refuses to do.
During the resultant struggle, one officer has Garner in a chokehold, a form of restraint prohibited by the NYPD, despite the 43-year-old repeatedly saying "I can't breathe".
Garner then falls silent as the officers clear the area of passers-by.
Garner was put in police custody, before being taken to Richmond University Medical Center, where he was later pronounced dead.
Following the announcement of Garner's death the video that was initially published by the The New York Post went viral and there was public anger in reaction to Garner's death.
Civil rights leader and vocal critic of the NYPD Rev Al Sharpton led rally's on Staten Island to protest against police brutality.
In response to the examiner's verdict he said: "We're reviewing it and we'll be announcing tomorrow what course of action we'll be taking after we meet tonight."
The NYPD are yet to respond to the examiner's decision.
Mayor of New York Bill De Blasio said that a "fair and justified" outcome was needed and that his office would be working with all involved authorities to ensure this happens.
Police Commissioner William Bratton has supported De Blasio and ordered a top-to-bottom redesign of use-of-force training in the NYPD.
Staten Island prosecutors are still investigating Garner's death and as of yet, no one has been formally charged.
One of the officers involved in the incident, Daniel Pantaleo, 29, was reassigned to carry out desk work along with one other unnamed officer following the news of Garner's death.
In reaction to the news, Garner's wife told the New York Daily Post "Thank God the truth is finally out."
Register for free to continue reading
Registration is a free and easy way to support our truly independent journalism
By registering, you will also enjoy limited access to Premium articles, exclusive newsletters, commenting, and virtual events with our leading journalists
Already have an account? sign in
Register for free to continue reading
Registration is a free and easy way to support our truly independent journalism
By registering, you will also enjoy limited access to Premium articles, exclusive newsletters, commenting, and virtual events with our leading journalists
Already have an account? sign in
Join our new commenting forum
Join thought-provoking conversations, follow other Independent readers and see their replies