Evan Davis: Gays take more drugs as they don't have kids
'The gay community has less discipline because it doesn't have kids to go home to, and slightly more disposable income'
Nick Clark
Thursday 05 February 2015 23:09 Comments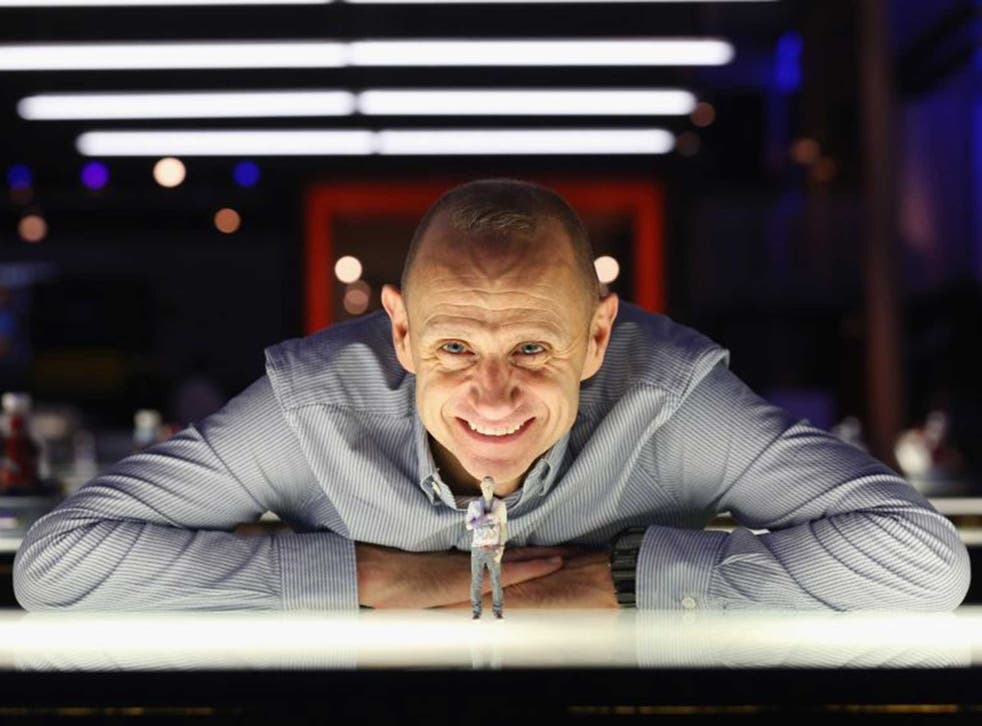 Gay people are more likely to engage in destructive behaviour like taking illegal drugs because they lack the "discipline" of going home to a family and children, according to BBC Newsnight presenter Evan Davis.
Mr Davis, one of Britain's most prominent gay broadcasters, said gay people were not necessarily constrained by "things that discipline straight men and women".
He told Attitude magazine: "The gay community has less discipline because it doesn't have kids to go home to, and slightly more disposable income, and then add to that that when these things catch on they tend to have a momentum."
That can lead to increased drug use, the 52-year-old broadcaster claimed. "Once gay people start taking drugs, they'll take more drugs because it's socially infectious and one person will take them, then another. I just think it's something gay people have to watch out for."
Mr Davis has been open about his sexuality throughout his career, but has revealed that he was "tortured" by the realisation of his sexuality during his teenage years.
He said he would "like to think I don't make a big thing of it", adding: "What I would like 16-year-olds sitting in school to think is that it's not a very big deal."
Gay Times Top 30 gay icons of the last 30 years

Show all 30
He chose to be open about being gay when he first joined Newsnight in 1997, he has said.
Mr Davis also touched on his interview with Russell Brand, which went viral after the two locked horns over the comedian's call for a revolution. Brand would later describe Mr Davis as having "an insidious questioning style" and being "a bit rude".
Mr Davis said that while Brand had tapped into a "very popular vein of opinion" the jury was still out on people like him and Ukip leader Nigel Farage. "They know all the things that go wrong with this system, but they haven't got the foresight to know all the things that could go wrong with the counter-system that they're building in their head," he said. "A lot of revolutions – to coin Russell Brand's word – have overthrown really bad systems and replaced them with systems that are worse."
Brand was at his worst, Mr Davis said, when writing off details as "administrative quibbles, but they're such important details that it's possible they'll muck up the whole idea that you have".
His job is to grill politicians from all sides and he admitted in the interview: "I'm a floating voter".
Register for free to continue reading
Registration is a free and easy way to support our truly independent journalism
By registering, you will also enjoy limited access to Premium articles, exclusive newsletters, commenting, and virtual events with our leading journalists
Already have an account? sign in
Join our new commenting forum
Join thought-provoking conversations, follow other Independent readers and see their replies