Fallen idols: 22 heroes of popular culture we said farewell to in 2013
We pay homage to some of the most prolific artistic talents of our generation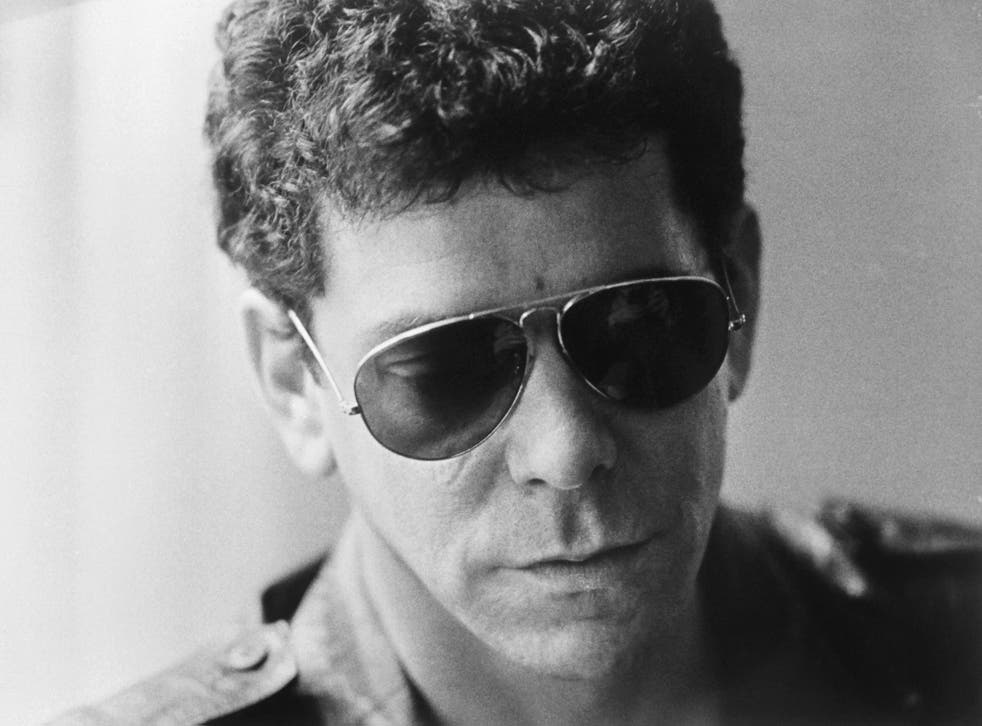 From musical legends to literary giants, 2013 was the year we said goodbye to some of the biggest talents of our generation.
Here, we pay homage to 22 heroes of popular culture who passed away. Click on the links to read a full, detailed story of their colourful lives, and scroll down to view our picture tributes.
Lou Reed, musician, The Velvet Underground (1942 - 2013)
"Reed didn't seem happy for a day of his life; except when he was wrecking someone else's day by being too entirely himself, which was rarely a likeable proposition..."
Paul Walker, actor in the Fast & Furious movie franchise (1973 - 2013)
"Walker rode the Fast & Furious franchise to stardom, featuring in all but one of the six action blockbusters, beginning with the first film, in 2001. The blond-haired, blue-eyed Los Angeles-native brought California-surfer good-looks and an easy, warm charm to the street-racing series..."
Phil Chevron, musician, The Pogues (1957 - 2013)
"The Irish singer, guitarist and songwriter Philip Chevron played a pivotal role with two groups who put his country on the music map. As frontman with the Radiators From Space, the first punk band to come out of Dublin, he was one of the catalysts for a vibrant scene which tried to move Irish music on from the show bands of the 60s and early 70s..."
Tom Clancy, author (1947 - 2013)
"Clancy, 66, sold some 50 million books over his three-decade writing career. Most famously, he created CIA analyst and later US president, Jack Ryan, who tackled Soviet submarines in Red October, Irish republican paramilitaries in Patriot Games, and a neo-Nazi nuclear plot in The Sum of All Fears..."
Sir David Frost, broadcaster (1939 - 2013)
"His spellbinding interrogation of Richard Nixon in 1977, the first after the President's resignation over Watergate, was his career-defining moment – best characterised by his theatrical tossing aside of his clipboard of questions. It made his name in America and transformed the art of the broadcast interview..."
Seamus Heaney, poet (1939 - 2013)
"In his Nobel Prize acceptance speech, delivered in Stockholm in 1995, Heaney recalled his first encounter with European languages via the radio in the kitchen of his wartime Co Derry home. Overhearing fragments of foreign sentences, he said, as the dial was moved from one accustomed station to another, 'I had already begun a journey into the wideness of the world. This in turn became a journey into the wideness of language, a journey where each point of arrival – whether in one's poetry or one's life – turned out to be a stepping stone rather than a destination, and it is that journey which has brought me now to this honoured spot.'"
Peter O'Toole, actor, Lawrence of Arabia (1932 - 2013)
"No actor of our time better exemplified the nature of stardom or illustrated more vividly its artistic perils than Peter O'Toole. One moment he had the audience in the palm of his hand, hanging on to every move he made, from the flutter of an eyelid to the flicking of ash from a long cigarette-holder as he represented, with his serpent's tongue, the thoughtful desolation of an alcoholic London journalist in Jeffrey Bernard Is Unwell..."
Jon Brookes, drummer with The Charlatans (1969 - 2013)
"Brookes was a founder member of the group, who, because they relocated to Cheshire, are still routinely described as a "Madchester" band. This was as much due to the way they mixed dance, Sixties psychedelia and indie rock to create the irresistible Nineties singles "The Only One I Know", "Weirdo" and "One to Another" as it was down to their pudding-bowl haircuts and baggy clothes..."
Elmore Leonard, author (1925 - 2013)
"While Mr Leonard's preferred territory was low-rent America peopled by conmen, loan sharks, whores and hustlers, his place in the literary firmament was entirely of a higher category. He was given an honorary National Book Award last year while Hollywood perennially craved the rights to his latest book. Those that made it onto the screen have notably included Get Shortly, Out of Sight and Be Cool..."
Cory Montieth, actor in TV series Glee (1982 - 2013)
"The 31-year-old actor was found dead in his room at the Fairmont Pacific Rim hotel, in Vancouver, Canada, shortly after midday on Saturday, when he missed his check out time. Police said they did not suspect foul play, though the cause of death was not immediately apparent..."
Bernadette Nolan, singer, The Nolan Sisters (1960 - 2013)
"Regular appearances with performers such as Morecambe and Wise and the Two Ronnies kept them in the public eye, while their records sold well - they were, for some reason, particularly popular in Japan. Bernie, the lead singer, who has died of cancer, went on to have a career in acting, with prominent roles in shows such as The Bill and Brookside and frequent guest appearances elsewhere."
James Gandolfini, actor, The Sopranos (1961 - 2013)
"Gandolfini won the role of Tony Soprano after being scouted by the show's casting director while playing a hit-man in 1993 film True Romance..."
Marcia Wallace, the voice of The Simpson's Edna Krabbappel (1942 - 2013)
"Wallace played Bart Simpson's jaded school teacher - known for her sharp, derisory laugh - for more than 20 years, winning an Emmy for the role in 1992..."
Ken Norton, former heavyweight boxing champion who beat Muhammad Ali (1943 - 2013)
"Ken Norton was making less than $500 a fight before he was selected as an easy option for Muhammad Ali in what would become the first of arguably boxing's finest heavyweight trilogy. Norton had left the Marine Corps in 1967, turned professional that year and by 1973 was stealing a living as a sparring partner and by travelling light on the circuit and accepting small fees for easy fights..."
Ray Harryhausen, special effects pioneer (1920 - 2013)
"The visual effects pioneer, who worked on films including Clash of the Titans and Sinbad, influenced directors from Steven Spielberg and Peter Jackson to James Cameron as well as Wallace & Gromit creator Nick Park..."
Jeff Hanneman, guitarist in Slayer (1964 - 2013)
"Hanneman, who wrote songs "Raining Blood" and "Angel of Death", had spent most of 2011 battling a flesh-eating disease contracted after he was bitten by a spider..."
Richard Griffiths, actor, famous for his portrayals of Uncle Vernon in Harry Potter and Uncle Monty in Withnail and I (1947 - 2013)
"Famed among younger generations for his role in the Harry Potter films, he was hailed as "one of the very greatest" British actors, who won fans of all ages for a string of memorable roles in television, film and theatre. His death, at the University Hospital of Coventry and Warwickshire on Thursday, followed complications from heart surgery..."
Frank Thornton, remembered for playing Colonel Peacock in Are You Being Served? (1921 - 2013)
"Few British character actors so typified their class more than Frank Thornton, whether looking scornfully down at Tony Hancock or berating the staff of Grace Brothers as the supercilious Captain Peacock from Are You Being Served? Towering as he did above most actors at six feet two inches, Thornton tended to be cast in comedies as aloof, somewhat superior characters, men in authority, all of which made him such a good foil for the likes of Hancock and Spike Milligan, which has brought me now to this honoured spot."
James Herbert, horror author (1943 - 2013)
"James Herbert was a writer of horror books who turned a difficult childhood into a dark creativity which made him a best-selling author who specialised in making the flesh creep..."
Donald Byrd, jazz trumpeter (1932 - 2013)
"The son of a Methodist minister, Byrd was christened Donaldson but also had forenames honouring Toussaint L'Ouverture, who two years after the French Revolution led the slave revolt that liberated Haiti from French rule. His home town, Detroit, had a very vibrant jazz scene, which welcomed the teenage Byrd before service in the air force. Simultaneously with his jazz involvement, in 1954 Byrd earned a BA in music from the local Wayne State University..."
Reg Presley, musician, The Troggs (1941 - 2013)
"Reg Presley was the singer and principal songwriter of the Troggs, the group that put the Hampshire town of Andover on the pop map with 1966's "Wild Thing". He was also the member best placed for a solo career and a retirement rich in material comforts, principally through Wet Wet Wet's No 1 revival of Presley's "Love Is All Around" – written in under 20 minutes one Sunday afternoon – for the soundtrack of Four Weddings and a Funeral in 1994..."
Michael Winner, film director, food writer and bon viveur (1935 - 2013)
"Winner was a food critic for the Sunday Times as well as the director of more than 30 films including his famous Death Wish series starring Charles Bronson..."
Final farewell: The legends that left us in 2013

Show all 15
Join our new commenting forum
Join thought-provoking conversations, follow other Independent readers and see their replies