Fans: Knocking the Scousers off their perch was the best thing Sir Alex Ferguson did for Manchester United
When the Scot arrived in 1987 United were still light years behind their arch rivals Liverpool having then gone 26 years without a title win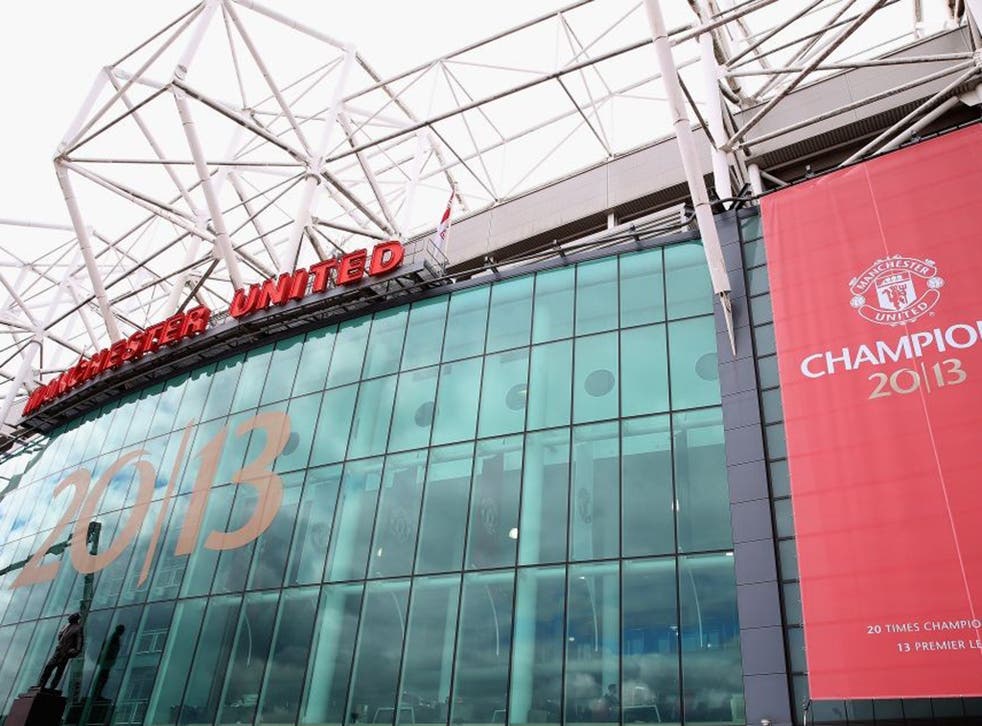 They were not lowering the flags at Old Trafford today in mournful respect of a passing age. Instead they were decking the stadium entrance with triumphant new banners proclaiming the club's latest Premiership triumph.
Such is the legacy of success that Sir Alex Ferguson built at Manchester United over 26 years, turning a then fading legend into a global sporting franchise which turned his adopted city into the football capital of the world.
But despite the 20 Premiership titles, the five FA Cups, two Champions League triumphs, four League Cups, a Cup Winners Cup and 13 other items of top-flight silverware currently adorning the boardroom he is soon to join, one achievement stands out for the ordinary fan.
"Knocking the Scousers off their perch means more than anything we have done. And winning the league killed two birds with one stone," explained coach driver Steve Aldred, 36.
Like hundreds of other fans he joined the coach parties and casual tourists stocking up on Red Devils' paraphernalia at the United Megastore on Sir Matt Busby Way to acknowledge in person Sir Alex's surprise decision to step down at the end of the season.
When the Scot arrived in 1987 United were still light years behind their arch rivals Liverpool having then gone 26 years without a title win. Today the polarity is entirely reversed.
"I saw Ron Atkinson and that when we were getting dominated by Liverpool season after season – until Ferguson turned up. You grew up with the mindset saying we will never do it. It seemed unreal at the time when we started winning but it grew to the point where we would just expect to win the league," said Will Kenny, 40, who has been supporting United for the past 29 seasons.
Whilst the 71-year-old's retirement was long anticipated it was the timing that had fans wondering. "They have dominated the Premiership this season without being that great. I know he defends them saying they are the best since the treble winning side of 1999 but they are not. He knows he can't win the Champions League with what he has got," added Mr Kenny.
Student Christian Johns, 20, from Texas, also believed motives other than a planned hip replacement and a desire to spend more time with his family were at play. "I definitely expected a deep Champions League run and maybe two more seasons before he decided to go. But if Ferguson stayed then Jose Mourinho will definitely end up at Chelsea," he said.
Last week's not-so subtle-hint by the self-styled Special One that he was again England-bound left many fans speculating that he rather than Everton's trophy-less David Moyes had the requisite glamour to lure the world's greatest players to Old Trafford – notably a certain Cristiano Ronaldo – and lead the club back to European glory.
"For me Mourinho is the one – just look at his CV," said chef Gary Potter, 46. "He is a character and as a football fan there is no one else around I can think of," he added. This afternoon the arrival of Mourinho was looking like a forlorn hope as the Portuguese signalled his preference for rivals Chelsea – creating yet another pressure for Sir Alex's successor.
But lifelong fan Glynn Coppock, 50, believed the foundation blocks for success were firmly in place. "Ferguson did exactly what Sir Matt Busby did at the end of the Second World War – he created a legacy that means the stature of the club is right and that the name of the club is right. He protects his players and he defends them in public. He has brought amazing stars here like Beckham, Ronaldo and Cantona and given us so many fantastic games. But in the end no one is bigger than Manchester United itself."
Join our new commenting forum
Join thought-provoking conversations, follow other Independent readers and see their replies