Fast & Furious actor Paul Walker's death was an accident, but car was going 100mph
Paul Walker and his friend Roger Rodas both died in the crash last year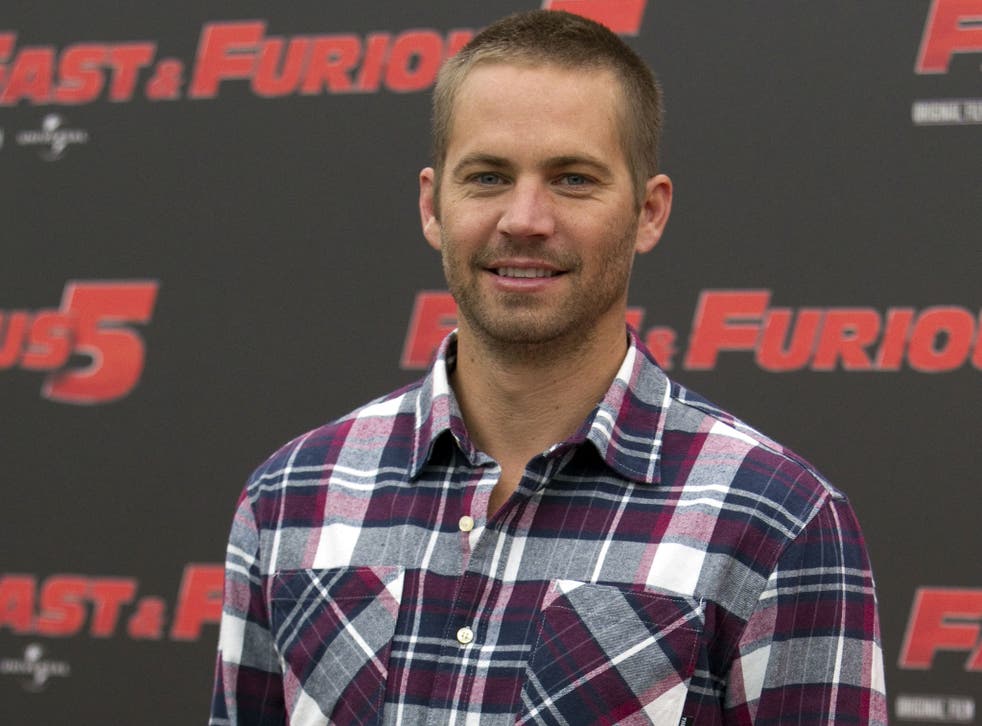 A coroner's report into death of Fast & Furious actor Paul Walker has called his and his driver's death an accident.
Roger Rodas, who was also killed, was driving the Porsche Carrera GT at an unsafe speed according to the report released on Friday by the Los Angeles County coroner's.
The car the men were in on 30 Novermber 2013 may have been going over 100mph.
Read more:
Paul Walker suffered such exposure to intense heat in the crash, that his organs became unsuitable for donation, according to website TMZ.
He also had fractures in areas including his jaw, collarbone, left upper arm, as well as on his ribs and pelvis.
The report also states that alcohol and drugs, including cocaine, opiates and marijuana, were not detected in the system of Paul Walker or Roger Rodas.
Read more:
Mr Walker, aged 40, is said to have died due to a combination of injuries caused by intense heat and trauma, while Mr Rodas, 38, died of "multiple traumatic injuries" alone.
Investigators found no mechanical problems with the Porsche or problems with the roadway.
The report states that after the car crashed, it spun 180 degrees and hit a tree. It nearly tore in half before it exploding into flames.
The speed of 100mph was based on estimates made by witnesses, and a sheriff's spokeswoman said the investigation into the accident was not been completed and there was no definitive finding on the car's speed.
Read more:
Mr Walker was in the process of filming "Fast & Furious 7" at the time of his death, but production was halted a few days later.
Universal Pictures said last month that the release of the seventh installment in the highly lucrative franchise would be pushed back by nine months to April 2015, and that Mr Walker will still appear in the film.
Paul Walker: a career in pictures

Show all 20
Join our new commenting forum
Join thought-provoking conversations, follow other Independent readers and see their replies