Forget her new music: Lindsay Lohan is set to release a tell-all memoir
The troubled star is set to give fans the biggest insight into her life away from the headlines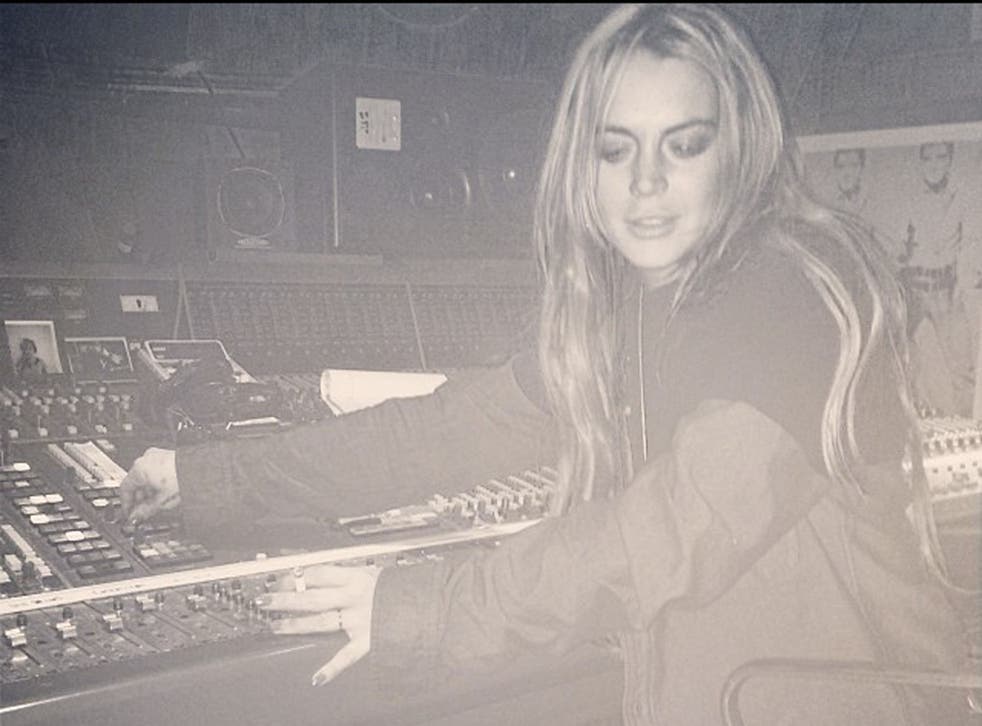 She might only have 27 years under her belt, but Lindsay Lohan's tell-all autobiography will be anything but boring.
The troubled star is apparently set to give fans the biggest insight into her life away from the headlines when she releases her memoirs.
According to reports, the Mean Girls actress has penned several journals as part of her own therapy while in rehab this year and plans to turn them into a book.
The autobiography will apparently detail her various trials and tribulations, from her well-publicised on-going battles with drug and alcohol addiction, to her difficult relationships with her family members and her career.
Lohan has already been offered a six-figure sum for the works, after meeting with literary agency Waxman Leavall in New York last week, TMZ reports.
Lohan has been shooting a documentary series of Oprah Winfrey's network OWN recently, and it is thought that the cameras were brought in to film the agency meeting as it took place on Thursday 12 December.
The news comes after yet another month of endless column inches associated with the star. Including the revelation that she's set to revive her short-lived music career.
The actress-cum-singer shared a photograph of herself back in the studio via her Instagram account with the hashtags '#studiotime' '#workhard'.
Lohan enjoyed tiny successes with singles "Rumours" and "Daughter to Father" in 2004 and 2005.
Meanwhile, it was reported that she was set to sue Grand Theft Auto V makers Rockstar for creating a character using her image without her permission.
On the cover of the game, a red-haired woman baring a marked resemblance to the star can be seen holding a cellphone as she poses in a bikini.
Part of the game features a mission during which the player is tasked with guiding the Lohan-a-like home and escaping the paparazzi.
There is also a mission to photograph the character performing a sexual act on camera in a hotel that resembles famed celebrity haunt the Chateau Marmont hotel in West Hollywood.
Her lawyers are still apparently in the process of drafting up a lawsuit. Lohan and Rockstar are yet to comment on the claims themselves.
In other news, Barron Hilton, the brother of hotel heiresses Paris and Nicki Hilton, claimed he was assaulted at Lohan's direction two weeks ago.
The 'direction' allegedly came after Lohan accused Hilton of bad mouthing her to her rumoured model beau, Morgan O'Connor, at a party.
Hilton, 24, posted pictures of his face with various lacerations. He required hospital treatment and a CT scan.
Join our new commenting forum
Join thought-provoking conversations, follow other Independent readers and see their replies