French First Lady Valerie Trierweiler 'took one pill too many' after learning of Hollande affair
Friends categorically deny that she took an overdose or attempted suicide, however. Further reports published in France today claim that Mr Hollande's affair lasted for two years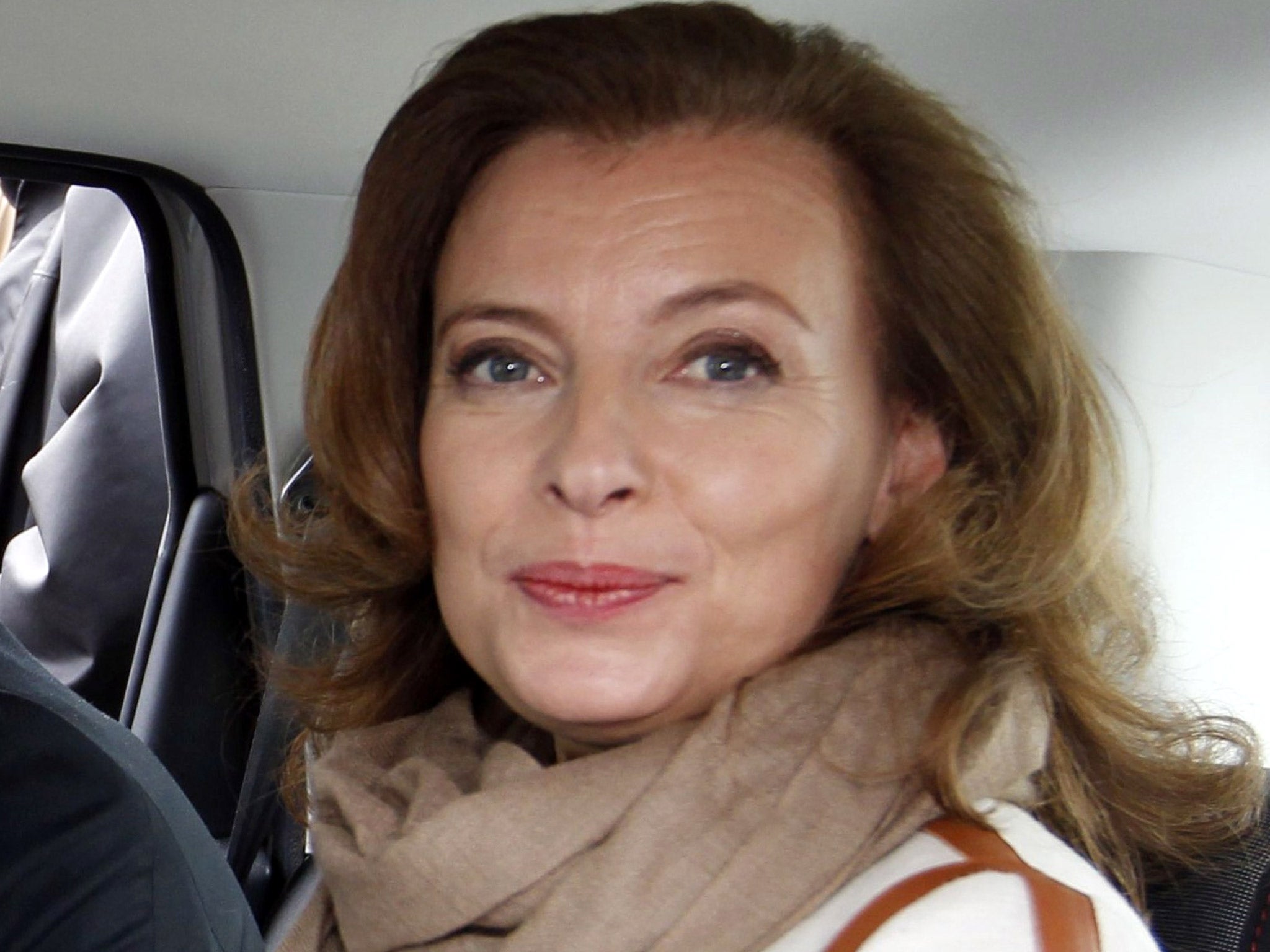 The French First Lady Valerie Trierweiler reportedly took sleeping pills or some other form of medicine to which she reacted badly following a "blazing row" with her partner President François Hollande, French news and celebrity magazines have said.
Friends of Ms Trierweiler categorically deny that she took an overdose or attempted suicide after learning of Mr Hollande's affair with a 41-year-old actress. "She simply took one pill too many," a source told the tabloid magazine Le Point.
Those who have visited her in hospital say that she is still suffering from "extreme nervous exhaustion." She reportedly has low blood pressure and is finding it difficult to stand.
"She tells some friends that she is determined to fight (to keep Hollande). With others, she appears more resigned," said Europe 1.
Fresh reports - alongside further images - published in French gossip magazine Closer today allege that Mr Hollande's affair with actress Julie Gayet lasted for two years.
The time period would cover Mr Hollande's election campaign for which Ms Trierweiler, a journalist by profession, played an important role.
In the latest claims, Closer - the magazine which originally broke news of the affair - said President Hollande's met the 41-year-old actress in a second apartment in the west of Paris.
It is alleged that the pair spent secret weekends away together in the south of France, and that the French President dodged a holiday to Greece with Ms Trierweiler last year, in order to spend the time with Ms Gayet.
Ms Gayet is suing Closer, seeking 50,000 euros in damages and 4,000 euros in legal costs on the grounds that their first report breached France's strict privacy laws.
The new reports come amid claims that President Hollande has made no visit to Ms Trierweiler since she was taken to hospital six days ago.
Trierweiler has apparently told friends that she is "deeply hurt" by the President's failure to go to the hospital, according to Europe 1 radio.
She was also reportedly furious that he made a curt comment – "she is resting" – when a journalist asked after her health at a presidential press conference on Tuesday.
However, another radio station, RTL, reported that doctors had recommended that Mr Hollande should stay away from the hospital. This was said to be standard procedure in the case of depression brought on by romantic quarrels.
Mr Hollande had sent his partner chocolates and flowers, RTL reported.
Join our commenting forum
Join thought-provoking conversations, follow other Independent readers and see their replies