George Clooney hits back at claims he does not understand Britain's right to Elgin Marbles
Star responds to criticism at press conference to promote his latest film 'The Monuments Men'
Ian Johnston
Wednesday 12 February 2014 00:59 Comments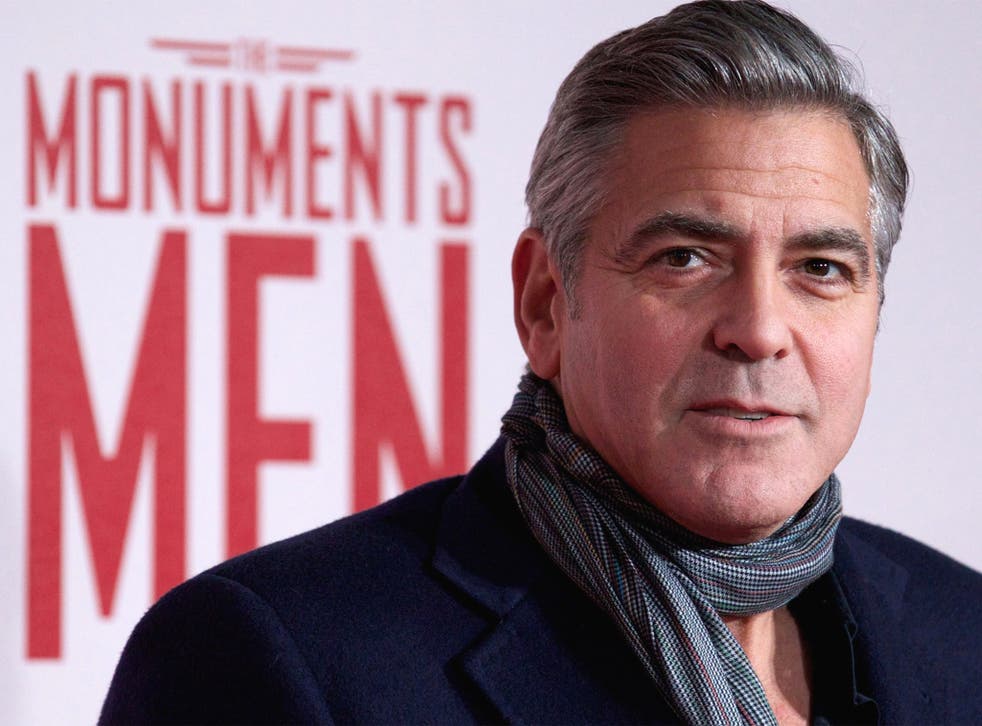 George Clooney has hit back at suggestions that he does not understand Britain's right to the Elgin Marbles because he is an American, as the row between Hollywood and Westminster escalated with Matt Damon and Bill Murray also weighing in.
On Saturday at a press conference in Berlin to promote his new film The Monuments Men, Clooney said he thought the marble sculptures taken from the Parthenon in Athens by the Earl of Elgin in the 19th century should be returned to Greece after a question from a Greek journalist.
That prompted John Whittingdale, the chairman of the Culture, Media and Sport Committee, to tell The Independent on Sunday that Clooney might not know about the UK's "legal entitlement" to the priceless artefacts partly because "he's an American".
On Tuesday, at a press conference in London, Clooney hit back.
"Apparently I got in trouble for saying that [the Marbles should be returned] and I had to do a little research to make sure I wasn't completely out of my mind," he said.
But he then somewhat undermined his case by mispronouncing the name of the Parthenon.
"Even in England the polling is in favour of returning the marbles from the Pantheon," Clooney said, before calling them the "Pantheon Marbles" again.
On the subject of whether he was not fully versed on the subject because he was American, he said sarcastically, "that's probably right".
Mr Whittingdale's suggestion was dismissed by co-star Damon. "That can't always be the British default position. I mean seriously, it's not actually an argument to say we are Americans, we don't get it," he said.
And Murray, who is also in the film, said the Marbles had had "a very nice stay here, certainly".
"There's plenty of room back there in Greece," he said, urging the UK to let "art go back where it came from".
Murray said if the Marbles were reunited in Athens he felt sure that Greece would "loan it back every once in a while".
Clooney was asked if he planned to go to the British Museum, where the sculptures are kept, but said they had to head to France to "insult the Parisians" with "something about the Mona Lisa and Italy".
Register for free to continue reading
Registration is a free and easy way to support our truly independent journalism
By registering, you will also enjoy limited access to Premium articles, exclusive newsletters, commenting, and virtual events with our leading journalists
Already have an account? sign in
Join our new commenting forum
Join thought-provoking conversations, follow other Independent readers and see their replies