George Zimmerman set to fight DMX in celebrity boxing match, promoter confirms
The man who was acquitted of murdering unarmed teen Trayvon Martin in 2013 is set to fight the perennially barking rapper in questionable event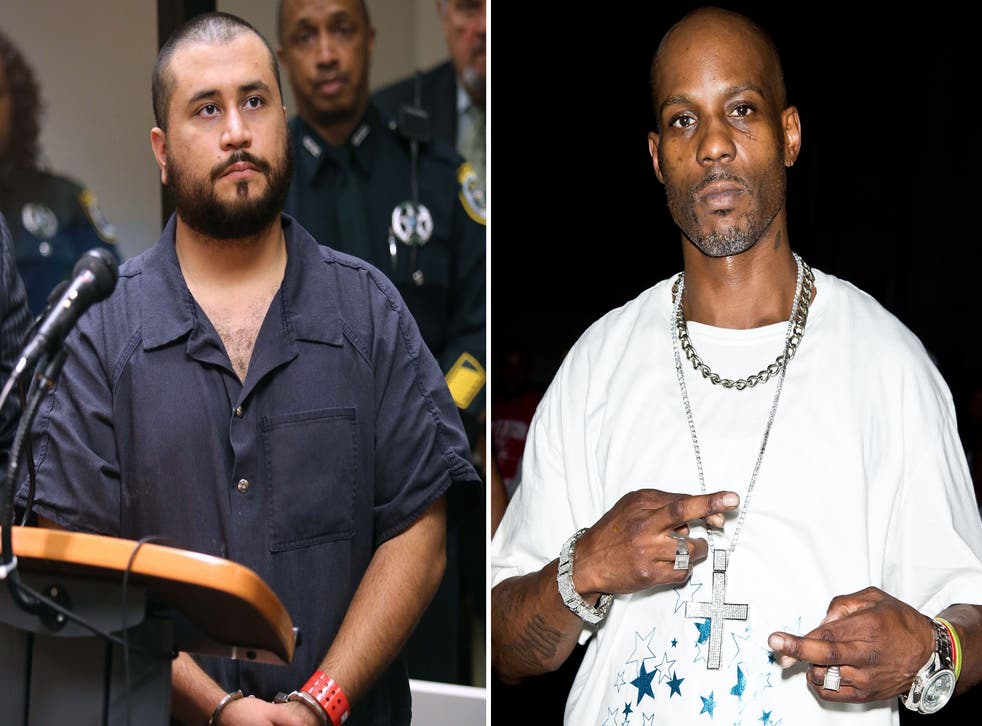 George Zimmerman, the man acquitted of murdering unarmed teen Trayvon Martin in 2013, will fight DMX in the ring, match promoter Damon Feldman has confirmed.
The perennially barking rapper was selected out of 15,000 applicants to challenge the infamous US citizen in perhaps the most questionable 'celebrity boxing' event in recent history.
Speaking to TMZ last week, the 43-year-old hip-hop star said he would make sure he broke every rule in boxing "to make sure I f**k him right up". He also threatened to urinate in his opponent's face if he won.
The boxing match will last for three rounds.
An exact date, time and location for the fight is set to be announced in a news conference next Wednesday.
All the proceeds Zimmerman earns from the fight, Feldman said in an interview last week, will go to charity.
In pictures: Celebrity boxing fights past, present and future

Show all 8
The Game, who has a tattoo of Trayvon Martin on his leg, had previously registered his interest to challenge Zimmerman, while it was reported that Zimmerman had approached Kanye West with an offer to face him in the ring.
Zimmerman was found not guilty of all charges levied against him, after he fatally shot unarmed 17-year-old Trayvon Martin during a fight in February 2012 inside a gated community in Sanford. The 30-year-old Hispanic man claimed that he had killed Martin with a weapon in an act of self-defence.
Zimmerman remained without charge for 44 days after the shooting occurred, which led to nationwide protests and sparked furious debate over racial profiling and the right to use weapons in self-defence. Further demonstrations broke out after Zimmerman was acquitted in 2013.
Federal authorities are currently reviewing the entire case to decide whether Martin's civil rights were violated.
Join our new commenting forum
Join thought-provoking conversations, follow other Independent readers and see their replies