German news anchor Anja Reschke uses slot to attack 'little racist nobodies' in impassioned call to end hatred towards refugees
Reschke encouraged 'the majority of Germans' to make a stand against violence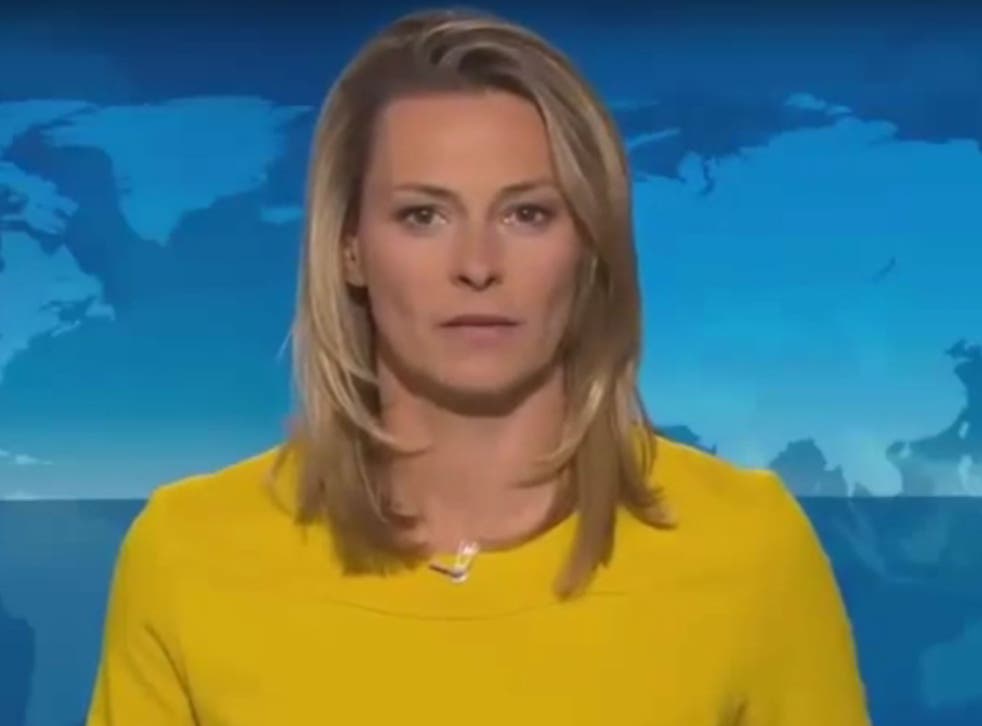 A German news anchor has sparked a huge debate after using her evening TV slot to wage verbal war on those who racially attack refugees.
Anja Reschke expressed her anger at how worryingly normal it now is to publish "hate tirades" under real names in comment pieces she believes has contributed to a "rise in extreme right wing acts" including arson.
"Until recently, such commentators were hidden behind pseudonyms but now these things are being aired under real names," she said in the two-minute segment, which quickly went viral.
"Apparently it's no longer embarrassing - on the contrary, in reaction to phrases like 'filthy vermin should drown in the sea', you get excited consensus and a lot of 'likes'."
Reschke added that "little racist nobodies" find a thrill from "suddenly feeling great" after all the attention.
"If you're not of the opinion that all refugees are spongers who should be hunted down, burned or gassed, then you should make that known, oppose it, open your mouth, maintain an attitude, pillory people in public," she continued.
Migrants' desperate boat journeys to Europe

Show all 33
By yesterday afternoon, the Reschke clip had racked up more than 9 million views and been shared over 83,000 times on Facebook, with the overwhelming majority of comments supporting her speech.
There was, of course, also a flood of hate-filled responses, including videos of Nazi propaganda and references to gassing migrants. Some people accused Reschke of being anti-free speech.
She chose to speak out after feeling that politicians had reacted "wholly inadequately" to racist attacks on refugees.
"It's about saying that the majority of Germans don't think the way," she told Tagesschau. "There is a mind-boggling number of people that are doing lots for refugees, who are not racist, and I think it's their voice that should be dominant rather than a handful of simpletons who think they should stir up hatred."
Reschke delivered her message just hours after Hans-Georg Maassen, head of the intelligence service, branded right wing extremist group Der II Weg "dangerous rabble-rousers".
Tensions surrounding refugees have been growing in parts of Germany, where the number of those arriving in the country this year is set to more than double from 200,000 last year to a record 450,000, the Guardian reports. One fifth of the German population is of a migrant background, recent statistics have shown.
One key concern at present is how to house the refugees, as tents and shipping containers will not be adequate come the winter months.
Reschke tweeted a link to a website that is collating the most extreme remarks on the subject. It is called Pearls of Freital after the Saxon town in which refugees have been subjected to Nazi salutes and rallies demanding they leave.
Join our new commenting forum
Join thought-provoking conversations, follow other Independent readers and see their replies