Hanna Bouveng: Wall Street employee awarded $18m in sexual harassment and 'shaming' case
Court decided that Benjamin Wey had harassed the young woman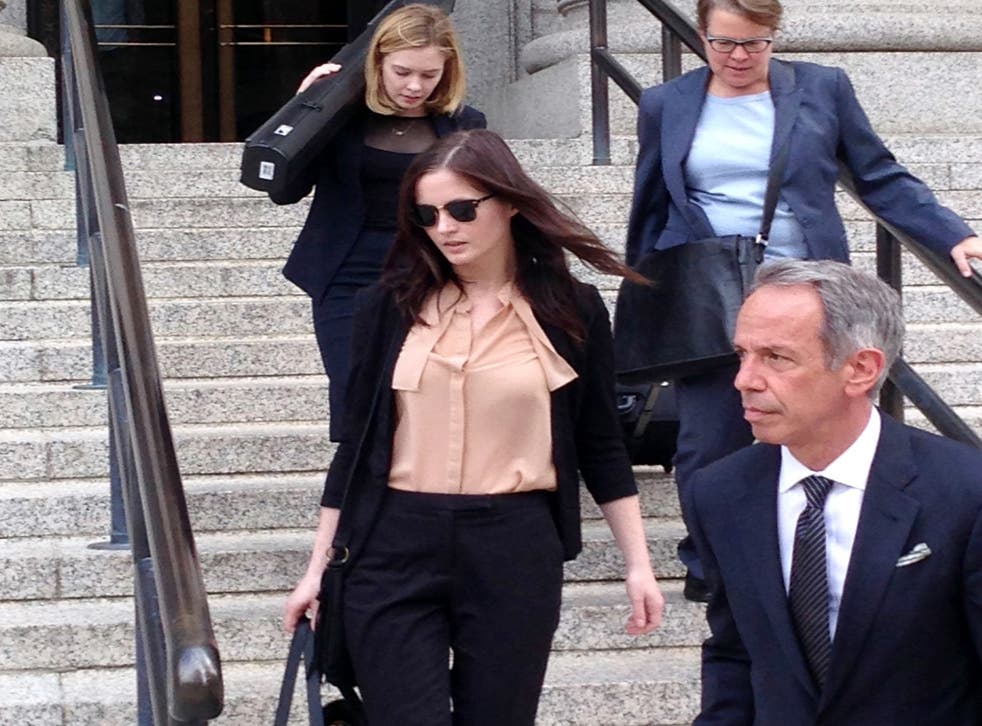 A woman who fell prey to a so-called wolf of Wall Street has been awarded $18m after a court heard how her boss had pressured her into sex, fired her when he learned she had a boyfriend and then "shamed" her by posting details about her online.
The sometimes lurid case, which was seized upon with relish by New York's tabloids, concluded with the court ordering Hanna Bouveng, 25, to be paid $2m in in compensatory damages plus $16m in punitive damages after the jury supported her claims of on sexual harassment and defamation. It rejected a claim of assault and battery.
Ms Bouveng, who was raised in Vetlanda, Sweden, and whose mother is a member of the Swedish parliament, had brought a $850 lawsuit against Benjamin Wey, the CEO of New York Global Group.
The Associated Press said that Ms Bouveng claimed the married executive then began "a relentless quest to have sex with her". She said he then fired her six months later after she refused any more sexual contact and he found a man in her bed in the apartment he had helped pay for.
The court heard that Mr Wey had sought to defame or shame Ms Bouveng by posting articles about her on his blog that accused her of being a "street walker" and "loose woman". He also emailed her father.
The court's decision was announced on Monday. Ms Bouveng's lawyer, David Ratner, lambasted Wey for not showing for the verdict.
"He's got balls when he's hiding behind his stupid [blog], but when it comes to facing the jurors, he doesn't show up," he said, according to the New York Post.
"The jury said, yes, she was sexually harassed, yes, she suffered retaliation, yes, she suffered defamation, and they rejected everything Wey had to say She's ecstatic, and we are very, very pleased."
Mr Wey denied ever having sex with Ms Bouveng. He testified that Ms Bouveng knew nothing about finance before he hired and began mentoring her. He claimed she betrayed his generosity by embracing a party-girl lifestyle that left her too exhausted to succeed.
Join our new commenting forum
Join thought-provoking conversations, follow other Independent readers and see their replies