Harris Wittels: Comic and writer best known for 'Parks and Recreation', as well as a series of humorous and confessional podcasts
Podcasts proved the best showcase for his fertile mind although his mastery of social media extended to Twitter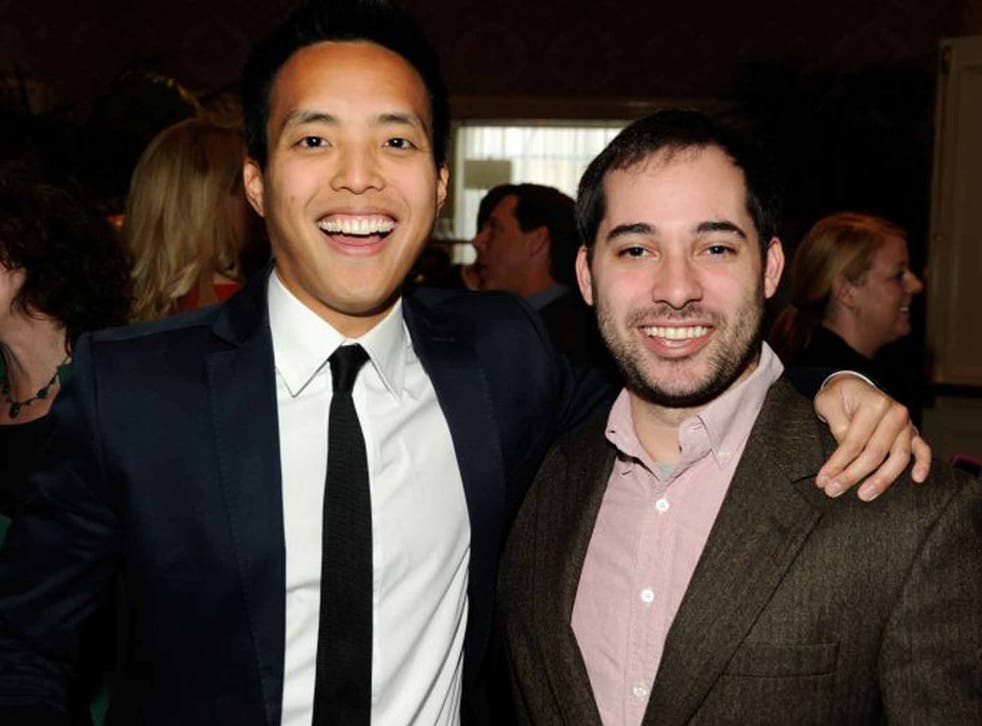 Harris Wittels utilised every opportunity to share his comedic musings throughout his short life. Although, like his contemporaries in American comedy, he was no stranger to sarcasm and political incorrectness, something about him seemed non-threatening. Highly intelligent, with distinctive dark hair and a frequent beard, he achieved success as a recurring character on the sitcom Parks And Recreation, and as well as performing stand-up and drumming in a band called Don't Stop Or We'll Die, was a prolific writer for other comedy shows.
But where he really communicated was via podcasts, where an intimacy can be achieved in a style similar to radio. Podcasts proved the best showcase for his fertile mind and self-deprecating mien. He was an expert at recognising and maintaining running gags – or, in his comedy generation's terminology, callbacks.
In a frequent feature on podcast Comedy Bang Bang, "Harris' Phone Corner" (later "Foam Corner"), he imparted deliberately bad jokes and feeble plays on words to host Scott Aukerman and guests, their dumbfounded laughter and subsequent deconstructions serving as his audience. Poignantly, it was through the medium of podcasting that he would lay bare the reasons behind his tragically early death.
Born in Oklahoma and raised in Houston, he attended the city's High School for the Visual and Performing Arts. He said he inherited his sense of humour from his father, a Jewish doctor. At Emerson College he studied TV and Video Production, later reasoning that it was fortunate he'd concentrated on TV, as the last time anyone had seen a video would have been on a surveillance camera. Part of one comedy team at Emerson, he was in another when he made his debut at the comedy venue, the UCB Theatre in Los Angeles, in 2006, having taken a course at its Training Center.
The following year he became a writer for The Sarah Silverman Program after appearing on stage with its star; they may have shared a Jewish background but her self-centred, provocative persona remains quite unlike Wittels'. Variety named him as one of "10 Comics To Watch" in 2011, an experience he likened to being in a beauty contest in the Far East. From 2012 he wrote for HBO's sports-based sitcom Eastbound And Down. He joined the writing staff of Parks And Recreation for its second series in 2009, subsequently becoming executive story editor and co-executive producer in addition to his onscreen role.
Conforming to the audience-free, single camera mockumentary model, the series featured a gallery of Indiana eccentrics encountered by local government official Amy Poehler. Wittels' character, an ineffectual animal control operative, still lived with his parents, had his thought processes slowed by copious smoking of dope, was prone to moments of lechery (though possessing only one testicle), but was somehow sweet and at times childlike.
Paired with burly, black Colton Dunn, his character mirrored Wittels not just by being named Harris, but also as a fan of rock band Phish, infamous for their fans' drugs consumption. Another podcast, Analyze Phish, saw Wittels do his best to convince a sceptical Aukerman of the band's merits, including dragging him to a concert of theirs, Wittels maintaining that it was the 83rd he attended.
His mastery of social media extended to Twitter, where he had an account called Humblebrag, retweeting particularly egregious examples of the disingenuous, often from celebrities (British examples include Ricky Gervais and Stephen Fry). He published a book compiling such tweets, Humblebrag: The Art Of False Modesty (2012). A pilot, Susan 313 (NBC, 2012), reunited him with Silverman (and involved both of them in a topless scene in a lift), but did not go to a series.
Last November he made a return appearance on another podcast, You Made It Weird, as guest of Pete Holmes, who had been a fellow Variety "Comic To Watch". After beginning with Foam Corner-like comments about a character called Pianu Reeves, Wittels went on to explain that he had begun taking drugs when he was 12 and that he had lately become depressed over the end of a relationship with a girlfriend from a family of Scientologists – "I could take a pill, I could relax, and everything was fine." From taking oxycodone pills he had progressed to snorting heroin, admitting to Holmes that after starting to inject the drug he had overdosed.
Refusing the Scientologists' attempt to help, which would have involved committing to their religion, he said he had led "a double life", continuing to write for Parks And Recreation until constantly calling in sick. Praising that show's bosses for their tolerance, he ended up in rehab in Oregon, musing that Robin Williams had attended it – "not a glowing endorsement, at this time." After Holmes observed that addiction and the possibility of death "really is troubling you," Wittels replied he was aware that life "is a gift that you only have" for a certain time. He concluded by commenting on sobriety, "I can revel in a really nice day now."
On 18 February Wittels did a stand-up act at The Meltdown, an LA comedy club, again maintaining that he was coping with his addiction. He was found dead at home the following day. Parks And Recreation concluded on 24 February, its final episode including an onscreen message from the crew stating "We Love You, Harris."
Harris Wittels, comedian, writer and producer: born Oklahoma 20 April 1984; died Los Angeles 19 February 2015.
Join our new commenting forum
Join thought-provoking conversations, follow other Independent readers and see their replies