Independent on Sunday's Happy List 2014 (NOT the Rich List): Tom Dowling, community journalist
Natasha Clark
Saturday 24 May 2014 17:26 Comments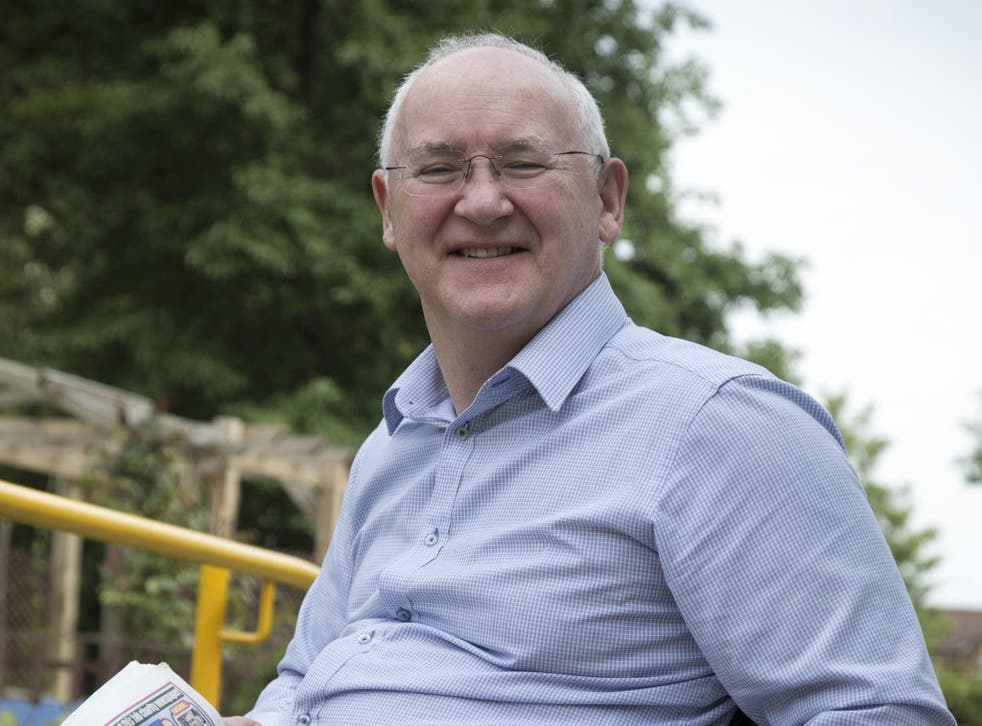 Tom Dowling was 20 when he was shot by armed robbers in 1974 when travelling back from a Mount Everest base camp, severing his spinal cord. He was left paralysed and wheel-chair bound. That did not stop him, however, from pursuing a career in journalism and he has used this to give the disabled a voice through the newspaper he founded and edits, All Together NOW!
Some half a million people now read the 36-page paper, which is published every two months, and distributed free to shops, museums, galleries, garden centres, visitor attractions and hospitals.
"I'm flattered and honoured that somebody has chosen us for this," Mr Dowling said when learning of his Happy List nomination. "What I am particularly pleased about is that the paper is getting recognised. We're delighted."
Dowling had just finished his journalistic training when he suffered his injury. He later became a sub-editor at the Liverpool Echo and started a column in it to address disability issues. This proved a huge success and grew into a regular supplement.

In Pictures: Independent on Sunday's Happy List 2014

Show all 94
But Tom felt there was more potential. He set up his own publishing business and in 2005 launched All Together NOW! It is registered as a charity and financed through grants and donations, including from Wolverhampton Wanderers football club owner Steve Morgan, and public sector advertising.
The paper is filled with articles for anyone living with disability, long-term health conditions or age related issues. Recent editions included a piece about the difficulties deaf teenagers face at GP surgeries and a two-page Skill Zone featuring articles about the education and employment sectors.
"Newspapers are vital to lots of people, particularly for elderly and disabled people who don't have access to the internet," Mr Dowling said. "Most of our readers rely on them to give them their information and opportunities that they wouldn't get in any other paper."
The full list of people who make life better for others
Nikandre Kopcke, social entrepreneur
Carmel Allen and Josephine Drew, charity founders
Robert Williams, kindness giver
Dolly Saville, legendary barmaid
Martin Griffiths, surgeon/lecturer
Jean Bishop, buzzing fundraiser
Aneeta Prem, anti-slavery campaigner
Finally ... 10 household names who went the extra mile
Register for free to continue reading
Registration is a free and easy way to support our truly independent journalism
By registering, you will also enjoy limited access to Premium articles, exclusive newsletters, commenting, and virtual events with our leading journalists
Already have an account? sign in
Join our new commenting forum
Join thought-provoking conversations, follow other Independent readers and see their replies