Insurance to cover firms against celebrity 'disgrace'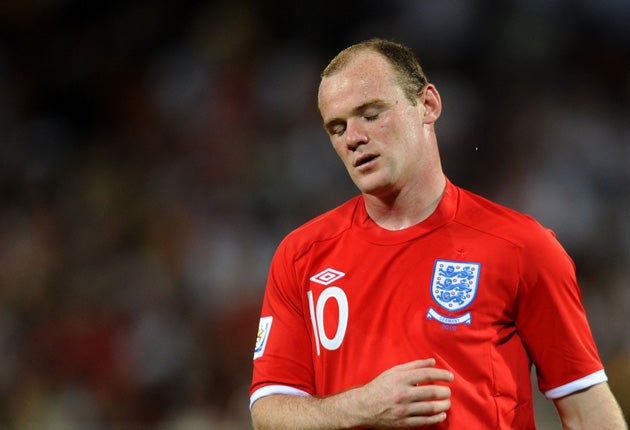 In a fame hungry world, the celebrity endorsement can do wonders for a brand. Companies spend millions signing up sports figures and A-listers to front their campaigns in the hope that their star appeal will draw in consumers.
But if your celebrity suddenly falls from grace, by having a highly publicised extra-marital affair splashed over the tabloids, for example, that endorsement can quickly backfire into a costly PR disaster.
This is why a growing number of companies are buying so-called "disgrace insurance" to cover themselves in case a brand ambassador turns into a persona non grata.
Fuelled by the ongoing litany of celebrity sex scandals, such as those that have recently hit Wayne Rooney, Peter Crouch and Tiger Woods, firms are asking insurers to cover them for any losses that might be incurred from their celebrity misbehaving.
The policies – usually referred to as "death, disability and disgrace" clauses – have been around for decades but insurance brokers say there has been a significant rise in companies claiming for losses through disgrace.
"There has definitely been an increase in interest over the last few years," said Mark Symons, an underwriter at insurance provider Beazley.
"I think it is partly down to a number of high-profile cases and partly down to the fact that companies are becoming more sensitive about their public image." In the past 18 months a host of big-name brands have dumped sports stars in the wake of sex scandals. A deal between Wayne Rooney and Coke Zero was scrapped last month, while Tiger Woods lost an estimated $20m (£12.5m) of endorsements when it emerged that he was having a series of extra-marital affairs. "We live in a time where interest in a celebrity's life is everything," said Robert Barron of the insurance broker Lockton.
"These people are under constant media surveillance and it's very difficult to keep what they do a secret. Brands know that even if they have someone endorsing their product who is squeaky clean, there is always a risk they could be caught doing something."
But some brands, such as Gillette, which stood by Woods even after the revelations about his personal life, are unfazed by bad behaviour and may even benefit from it.
"While we can't advocate the off-pitch antics of ambassadors, there may be a time where a few wild nights might work for a brand and not against it," said Joe Hale, client director at brand consultancy Dragon Rouge.
"If you take Kevin Pietersen, the modern day Brylcreem boy and dethroned England cricket captain, one might say that a little off-the-pitch machismo might aid the brand more than a continued run of poor performance on the pitch."
Join our commenting forum
Join thought-provoking conversations, follow other Independent readers and see their replies