International Women's Day 2014: A time to focus and inspire change
From a marathon all-female Radio 1 DJ line-up, to hundreds of events hoping to raise awareness of issues of injustice and inequality, Kate Hilpern looks at what IWD 2014 involves, what it hopes to achieve – and what work is still to be done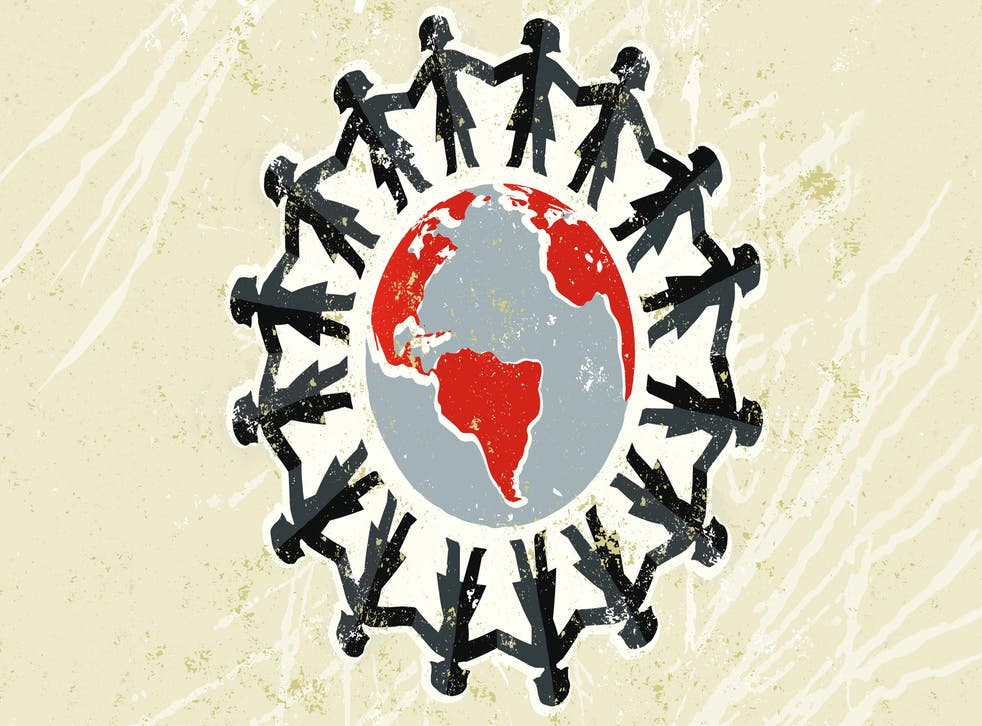 Tanni Grey-Thompson knows a thing or two about Inspiring Change, the theme of this year's International Women's Day (IWD), which takes place today. Born with spina bifida in 1969, she went on to become one of the most successful disabled athletes in the UK. No wonder the former wheelchair racer, who later became a politician and TV presenter, is so positive about what can be achieved by IWD.
"We can all inspire change in some way or another, so IWD is relevant to all of us," she says. "I also like that the theme covers so many areas. For instance, you can help inspire more women to take up more physical activity – a big issue in Britain – or you can inspire people to do more about the challenges that women face in developing countries."
IWD celebrates the social, political and economic achievements of women, while focusing world attention on areas requiring further action. The first ever such day was held in 1911 and since then thousands of events have occurred every year. Today, organisations, governments, charities, educational institutions, women's groups, corporations and the media all celebrate the day in different ways, usually incorporating the annual theme that the United Nations declares. Previous examples of such themes include action to end violence against women and empowering rural women to end hunger and poverty.
Feminist quotes from the icons to inspire you

Show all 22
The events happening around the UK this year – of which almost 400 have been logged on www.international womensday.com, about twice as many as are planned in the United States – could hardly be more varied, ranging from conferences and talks to comedy events, dances and afternoon teas. From the large-scale and mainstream – such as Radio 1's decision to offer a 39-hour-long all-female DJ line-up – to smaller local events focused on issues such as female genital mutilation, you'll be hard pushed to find a women's issue that's not covered.
DJ Annie Mac is particularly excited about how Radio 1 is marking it. "For the first time in the station's history, women are controlling the music in a nod to IWD. What this does is showcase our female talent, especially with specialist music," she says. "That's not tokenistic, but an important gesture, particularly in view of the fact that there's still such a huge discrepancy between the amount of men and women, certainly in electronic music."
The only way to inspire more women to do it is to show that it's not impossible, she says. "The only reason I got into radio was because I heard a woman doing it. It opens the door in your mind, allowing you to think, 'This is feasible.' Even if you already think you can do it, it makes it more normal."
But can a single day really help to empower women? "Obviously not," says former MP Edwina Currie. But she believes that it can be a focus for discussion and debate, things that shouldn't be underestimated, as she recalls an IWD event 20 years ago in Belfast, soon after the ceasefire. "I accepted an invitation to debate the role of women in Northern Ireland politics.
"I said I'd attend if women from both sides were invited as equals and mixed freely. It was great and the first time many of them had met. I believe it was the start of genuine cooperation between them."
Currie can name plenty of difficulties that she's faced as a woman. "There were quotas against women in the 60s and 70s, which are no longer legal, and exclusion from pension funds 'because you won't be supporting a family', which is also now illegal," she says. "I even had to have a man's signature to get a bank account when I was 19."
Currie's own daughter had a mortgage at 19. "So yes, lots has changed for the better, mostly removing active discrimination." But what's good about IWD, she adds, is that it's a chance to look forward about what more needs to be changed. "I'd like to see more women take a keen interest in the political process, especially in the UK, for example."
Annie Brewster, mayor of St Albans, agrees. "In my lifetime, there has been one of the most enormous periods of change in British history in women's options," she says. "And with each year, more opportunities are presenting themselves. When I was at school, for example, few mothers worked and only the most academic girls went to university. But around the world, there are many places that are still completely unequal, with women suffering on a daily basis purely because of their gender. IWD reminds us to shine a spotlight on these women's plights."
Some feminists, including columnist Suzanne Moore, have criticised IWD as being too vague. Meanwhile, Julie Bindel, feminist and co-founder of the group Justice for Women says, "I think it's patronising and also placating of those that think, 'At least we've done something for women.'"
But author and media commentator Polly Courtney, disagrees. "The day is a catalyst, an opportunity for thousands of organisations in different time zones, with different goals in the fight for equality, to come together, and make a noise simultaneously so they can be heard. IWD provides a single, powerful united front against sexism and misogyny everywhere."
Register for free to continue reading
Registration is a free and easy way to support our truly independent journalism
By registering, you will also enjoy limited access to Premium articles, exclusive newsletters, commenting, and virtual events with our leading journalists
Already have an account? sign in
Register for free to continue reading
Registration is a free and easy way to support our truly independent journalism
By registering, you will also enjoy limited access to Premium articles, exclusive newsletters, commenting, and virtual events with our leading journalists
Already have an account? sign in
Join our new commenting forum
Join thought-provoking conversations, follow other Independent readers and see their replies