The IoS Happy List 2012 - the 100
The IoS Happy List 2012 - the 100

Show all 49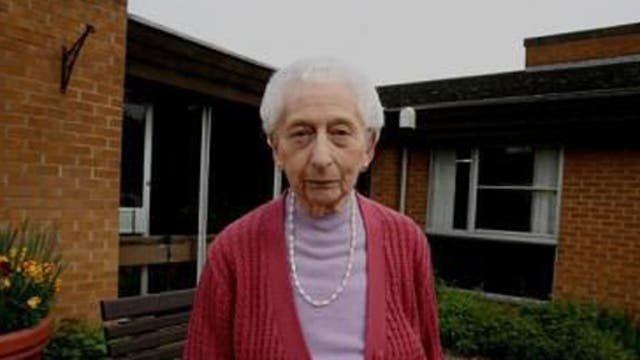 Ena Abrahams
Health campaigner
A retired headmistress, 88, who campaigns to save the Connaught Day Hospital within Whipps Cross Hospital, east London. Ms Abrahams, who obtained a master's degree in sociology in her late seventies, has successfully lobbied for the hospital's paediatric A&E unit to be open 24 hours a day.
Dr Charlie Alcock
Outreach worker
This psychologist helps deprived youths who need mental health support. She persuaded a Camden gang to work with her on a music project, Music and Change, and offered them therapy on buses, benches or wherever they felt comfortable. These ex-gang members help her reach other youths.
Georgina Allen
Fund-raiser
With the help of her pug Maudie, she organises the annual Best Paw Forward sponsored dog walk. For the past three years, the resident of Barnes, west London, has led 100 dogs and their owners on the walk along the Thames and has raised £70,000 for Cancer Research UK.
Jill Allen-King
Campaigner
After losing an eye as a baby, this Southend woman went totally blind on her wedding day, aged 24, and ever since has campaigned for the rights of blind people. Now 72, she is involved in numerous voluntary organisations, and she chaired the European Blind Union's commission on transport for 15 years.
Roger Allsopp
Age defier
A retired breast-cancer surgeon from Guernsey who last summer, at the age of 70, became the oldest person to swim the English Channel. He took just 17 hours 51 minutes to complete the 21-nautical-mile crossing; proving age is no barrier to achievement, and raising money for cancer research.
Kirsty Ashton
Charity heroine
Despite constant pain, and over 40 operations to remove tumours, this student has raised £100,000 for When You Wish Upon a Star. By arranging balls and other events, the neurofibromatosis sufferer, from Manchester, has helped make the wishes of hundreds of very sick children come true.
Danielle Bailey
Extraordinary sportswoman
She lost her hands and legs to meningitis aged four, yet this 14-year-old from Leeds has not let her disability prevent her from becoming a national gold-medal-winning swimmer. Despite taking up the sport less than two years ago, she has already been chosen as a potential future Paralympian.
Anant Barodekar
Charity founder
A former college lecturer who, for nearly 20 years, has dedicated himself to Club 25, an organisation he founded in Liverpool to help young people with moderate learning difficulties. Currently more than 200 are benefiting from this grandfather's work to combat their isolation and give them confidence.
David Barrie
Social entrepreneur
A designer, broadcaster and proponent of urban renewal, he co-founded the Camden-based People's Supermarket, a co-operative that aims to deliver cheap, healthy, local food that is fair to customers and producers. The store has expanded into Hackney, and has inspired a similar scheme in Oxford.
Jason Beacon
Publisher
This London innovator is, says his nominator, "bucking the trend of mass-market, celebrity-fixated books through his work at Guerilla Books, which specialises in beautifully made, cloth-bound, limited-print-run novels that are not sold in supermarkets or Amazon." He's given much help to new authors.
Dora Beales
Community stalwart
She has been volunteering in her local community for over 70 years. A period of being housebound due to heart trouble inspired her to found the Goodwill Motorists Group, which transports Grimsby's elderly and infirm around the area. Fifty years later, at the age of 87, she and the group are still going strong.
Megan Bhari
Charity founder
A 17-year-old from West Sussex whose own experience of illness – 23 operations and more than 40 hospital stays since 2008 – led her to set up a charity called Believe in Magic. This raises funds to give "magical" experiences to sick and terminally ill children, including inspiring visits from celebrities.
Jourdan Blair
Musician and youth worker
Excluded from school and told he would end up in prison, this 25-year-old rapper, known as Jah Digga, has used music to turn his life around. He performed at Glastonbury last year and runs music sessions for young people in Nottingham. He also works with teenagers excluded from school.
Nick Booth
Social activist
This ex-BBC political reporter uses social media to change the way the public and the public sector talk to each other. The Birmingham man has won a Big Society award for his social media surgeries, in which volunteers show activists and voluntary organisations how to use the internet.
Eleanor Botwright
Campaigner
This Camden woman has raised over £17m in the past 30 years for community centres in Camden, Fulham and East Acton, as well as campaigning on environmental and planning issues. The former cook directs the Camden-based Castlehaven Community Association, which runs activities for all ages.
Sue Bouckley
Sporting philanthropist
Mother to Paralympic sailor Hannah Stodel, her dedication has enabled her daughter's team to compete in the 2012 Paralympics. She has re-mortgaged her house in Mersea, Essex, to pay for a new boat, raises £100,000 a year to keep the team going, arranges travel, and caters for the team.
Melanie Bryan
Social entrepreneur
This Leicester woman left a successful career in management consultancy to found WhyNotChange in 2009. This social enterprise works with small businesses and charities to build their capability and confidence, and win public sector contracts. It also runs enterprise events for women and students.
Terri Bush
Fund-raiser
She has raised more than £75,000 for the Royal National Institute of Blind People, not by climbing mountains or jumping out of aeroplanes, but by collecting used stamps and selling them to dealers. The swimming instructor, from Benfleet, Essex, has recruited nearly 50 volunteers to help her.
Kathy Coe
Women's refuge founder
A victim of domestic abuse, this Staffordshire woman escaped her violent home and now helps other women and their children do the same. Her Pathway Project, which began in 1991 with a telephone helpline in her bedroom, now runs three refuges and responds to 1,700 calls a year.
Julie Coghill
Foster carer
A full-time foster carer in Edinburgh, she has spent 15 years caring for babies born addicted to drugs because their mothers were users during pregnancy. She has nursed 45 babies through withdrawal systems, and seen them adopted by loving families. She also supports other foster carers.
Emma Colyer
Charity founder
Founder of the Islington-based charity Body & Soul, which supports and gives confidence to young people who are living with HIV and their families. Her nominator said: "Emma's effortless skill in making members feel respected and loved increases their self-esteem and ability to re-engage with society."
Pam Connock
Community stalwart
After treatment for cancer she founded the charity, Candles, which raises funds for immunotherapy research at Lincoln County Hospital. She has been a parish councillor in Skellingthorpe, Lincolnshire, school governor, and has founded the local Age Concern Luncheon Club and Action for Youth group.
Ruairi Corr
Role model
Exmouth teenager, Ruairi Corr became deaf-blind at the age of six. Yet he has gone on to complete the Exeter Great West Run, raising £1,400 for a blind Malawian man to rebuild his house. Ruairi has climbed several of Britain's highest peaks, starting with Snowdon in 2006, when 11 years old.
Anne-Marie Culhane
Sustainability campaigner
She founded Grow Sheffield, which aims to get the city growing and eating more of its own food. Volunteers harvest fruit that would otherwise go unpicked, advise allotment-holders, reclaim neglected land, and use the arts to raise awareness of nature and sustainability.
Clive and Sharon Cumming
Foster carers
This Bristol couple have provided a home for 150 children since 1975. Despite being great-grandparents, they are fostering three teenagers and have no intention of stopping. They look after children with emotional and behavioural problems, and provide a safe place for children in emergencies.
Polly Deal
Giggle doctor
A trained actress and nursery nurse from Surrey, as Dr Yoho she entertains children in hospital with tricks, balloons and singing. Her nominator says: "It was like a huge black cloud had been lifted and parents saw their children as they remembered them before they were ill."
Fiona Devine
Charity founder
The death of her eight-year-old son from a brain tumour led this mother from Windsor to form the Alexander Devine Children's Hospice Service in his memory. The charity, whose nurses support Berkshire children and their families from diagnosis until the end of life, is building a hospice.
Dr Mick Donegan
Innovator
An expert in assistive technology, he has pioneered the use of computers for the disabled that are controlled by eye and head movements. His Oxfordshire- based charity, SpecialEffect, adapts technologies, including video games, so that they can be used by people with a wide range of disabilities.
John Drudge
Victim supporter
A retired fire-fighter who organises the Surrey branch of the Red Cross's fire and emergency support service. This volunteer service takes over when the fire-fighters leave, giving emotional and practical support – from providing shelter to helping with insurance claims – to victims of emergencies.
Terie Duffy
Midwife
A midwife at King's College Hospital, London, she has convinced 3,000 mothers to let her collect blood from their newborn's umbilical cord. This blood, containing high levels of stem cells, can be used to combat leukaemia by renewing damaged bone marrow or for research into other diseases.
Tris Dyson
Social entrepreneur
To tackle declining community involvement in Welsh ex-mining towns he helped found Spice, which rewards people for volunteering with time credits. These can be "spent" on culture and leisure activities. The scheme has spread, with over 700 people in one Welsh village volunteering.
Echo
Superdog
This dog risks its life to rescue people trapped in buildings that have collapsed because of earthquakes or explosions. With handler Mike Dewer, of Greater Manchester fire service, the Labrador braved temperatures above 40C to search for people trapped in the 2010 Haiti earthquake.
Natalia Efthymiou
Fund-raiser
A London girl who, for her ninth birthday, asked not for pink and glittery gifts, but that friends and relatives should send money to ActionAid instead. People responded so well – including a single donation of £490 – that so far Natalia has raised £990.
Julie Emerson
Stillbirth activist
Desperate for support after her daughter was stillborn, this Coventry woman turned to the Stillbirth and Neonatal Death Society. Now the mother, who runs a childcare business, devotes her spare time to the charity, running support groups for those who have suffered stillbirth or miscarriage.
Cat Fletcher
Recycler
Appalled at the lack of recycling facilities in her Sussex town, this Australian-born mother-of-three helped establish Freegle, an online network that encourages people to exchange unwanted items. Freegle has 1.3 million members UK-wide. She also runs the Brighton Freegle group, GreenCycleSussex.
Claire Floyd
Innovator
This hospice worker created a mouse with an extendable arm that enables children at Naomi House hospice, Winchester, to use computers to contact the outside world from their beds. Charity Lifelite are using her idea to help terminally ill children in hospices nationwide use technology.
Pat Gaffney
Peace campaigner
The general secretary of Pax Christi, the Catholic peace movement, she has been a doughty worker for non-violence, visiting Russia, East Timor, and Palestine. She has been arrested on 11 occasions, and jailed three times. A great spreader of the peace message to schools and colleges.
Lucy Gale
Heroine
Disaster would have been certain had this Leeds taxi driver not arrived at the level crossing outside Hensall Station, Selby, where an accident had left two drivers stranded. She rescued both drivers, before running into the path of the 80mph oncoming train to push a car off the railway lines.
David Gill
Crime buster
This University Campus Suffolk academic's research has enabled the return of stolen artworks to their rightful owners. His successes over the past 20 years include discovering that a marble Aphrodite, bought for £11m by the J Paul Getty Museum, was originally stolen, and returning it to Italy.
Nicola Grinstead
Guiding light
This Brownie leader from Ealing, a hospital director of operations, is deputy chair of the World Association of Girl Guides and Girl Scouts, which has 10 million members in 145 countries. She works with Guides on HIV projects in Africa and has addressed the United Nations about her findings.
Deborah Gundle and Linda Goldberg
Carer supporters
The co-founders of Netbuddy, an online network for carers of people with disabilities. Gundle's son suffered multiple disabilities and she wanted to share tips with other carers. Goldberg, former CEO of learning disability welfare charity Cosgrove Care, helped Gundle bring her idea to fruition.
Nathan Highton
Transplant detective
This Southampton medical student is president of the student group Marrow, which works with charity Anthony Nolan to recruit donors and link them with people needing a stem cell or bone marrow transplant. Last year Marrow, which has branches in 37 universities, recruited 3,700 potential donors.
Dave Hills
Mentor
A former policeman from Washington, Tyne and Wear, who has volunteered with the Prince's Trust for 23 years, latterly as awards assessor. Among the hundreds he has helped was a lad who loved horses. The Trust funded him; five years later, he rang Dave to say he had come second in the Grand National.
Sophia Hilton
Hairdresser and activist
Anxious to share her success with others, this award-winning hairdresser is helping people in Madagascar escape poverty by teaching them how to cut hair. The 24-year-old from Hackney has volunteered in Ghana and has used her hairdressing skills to raise money for Great Ormond Street Hospital.
Dougald Hine
Social entrepreneur
He sets up projects that rethink how society works. One of these, Space Makers, revitalises underused shops by forging alliances between local authorities, property owners, residents and local businesses. In its first project, Space Makers filled 20 empty shops in an arcade in Brixton, south London.
Juliet Hope
Charity founder
This Oxfordshire woman left her career as an investment banker to found the charity Startup, which offers financial and personal aid to ex-offenders to enable them to become self-employed. Since 2001, the charity has helped over 1,000 former prisoners, only five per cent of whom have gone on to re-offend.
Erica Hughes
Nurse
For this nurse and health visitor from York, reaching retirement age is no excuse to slow down. The 72-year-old has trained HIV workers in Tanzania and has worked in impoverished areas of Nepal in a surgical camp and a mobile ear, nose and throat clinic, which treated 900 patients for free.
Humshaugh Village Shop
Community effort
The village shop is an institution under threat, but villagers in Humshaugh, Northumberland, managed to save theirs from extinction. The shop faced closure when its owners retired in 2008, but the community formed a co-operative, raised £35,000 for a refit, and have re-opened it with volunteers.
Mike Jackson
Good sport
A former police superintendent from Essex, the 62-year-old works full-time to introduce disabled young people across East Anglia to new sports. Each year, his programme introduces 2,000 children to 30 sports. One child was Noel Thatcher, who became a gold-medal-winning Paralympic runner.
Tariq Jahan
Father
This father made an impassioned plea for calm in Birmingham, hours after his son was killed protecting his community from looters during the August riots. The van driver's dignified appeal to end the violence prevented a race riot erupting and helped bring the riots to an end.
Becky John
Innovator
Concerned that her underwear was made in a sweatshop, John left her job selling corporate software to set up ethical knicker co-operative "Whomadeyourpants". The Southampton factory uses surplus material, employs female refugees, and helps them learn English and get qualifications.
Julie Jones
Super mum
She became a mother of eight overnight after adopting the five children of her best friend who died of a brain tumour. Despite earning only £18,000 a year as an RAF administrator, this single mother welcomed the grieving children into her Huntingdon home.
JustGiving
Fund-raisers and sponsors
This online platform has enabled 1.4 million fund-raisers and 20 million sponsors to raise £1bn for 13,500 charities in the past 10 years. JustGiving says: "The amount raised demonstrates the dedication of UK fund raisers and donors and the strength of their commitment to their charities."
Robyn Keeble
Youth campaigner
This 21-year-old from Dagenham, who grew up in care, set up SW!TCH ID in 2009 to get young people involved in their communities. Projects have included flashmobs for litter picking, fund-raising, making parks safer, and community arts schemes. She's one of the youngest to be appointed an MBE.
Sarah Kersey
Social entrepreneur
She directs Voluntary Action Harrow, a workers' co-operative offering support and advice to more than 1,000 voluntary sector organisations in Harrow. She also presents a programme on Harrow Community Radio which reports good news from all over the world, as well as locally.
Tom Lackey
Fund-raiser extraordinaire
This retired builder from Shirley, in the West Midlands, has raised more than £1m for charity not by rattling a tin, but by wing-walking. At 85, he became the oldest person to do the loop-the-loop strapped to a wing. Now 91, he's crossed the Channel on a wing, and done over two dozen more stunts.
Angela Lee
Life-saver
There are children cycling round Britain who owe their lives to this Reading nurse. Having cradled a dying boy of 14 after a cycling accident, she launched the Bicycle Helmet Initiative Trust which, since 1992, has given out 12,000 helmets to children, and information packs to more than 22,000 schools.
Connor McCloskey
Philanthropist
A chance encounter in Cardiff – with parents fund-raising for corrective surgery for their daughter who has cerebral palsy – led this businessman to donate £21,000 towards her operation in the United States. Thanks to the kindness of this stranger, Ellie Jury, two, now has a chance of a normal life.
Professor Graham MacGregor
Scientist
You may not have heard of him, but he may have greatly extended your life. This professor of cardiovascular medicine at the Wolfson Institute, London set up World Action On Salt and Health which campaigns to reduce salt intake, lower our blood pressure, and so prolong life. A true life enhancer.
George Major
Brave boy
Diagnosed with leukaemia at four, George – now seven – decided to raise money to buy games for fellow patients at the Royal Berkshire Hospital, Reading. His campaign, George's Marvellous Medicine Fund, has raised more than £20,000 for cancer charities. George is now in remission.
Coralita Martin
Inspiring teacher
Born in an Antiguan slum and too poor to afford exercise books or shoes, she overcame poverty, violence and racism to become a teacher. One of the first black teachers in Norfolk and in the East End of London, the 78-year-old grandmother only retired from teaching six years ago.
Christine Mills
Charity founder
Her experiences with the cancer that took her husband David's life, and the problems of travelling to treatment, led her to launch Hope for Tomorrow. Her charity raised £150,000 to launch the world's first mobile chemotherapy unit in Gloucestershire. There are units in Hereford, Somerset and, soon, Wiltshire.
Gina Moffatt
Entrepreneur
While serving six years in prison for drug-running, Gina resolved to turn her life around. She set up a florist's, and then, helped by the Prince's Trust and mentored by James Caan of Dragons' Den, she set up the Blooming Scent Café in Tottenham, north London, where she now employs ex-convicts.
Rodney Morris
Wildlife carer
A former Gwent steel-worker who has been studying and caring for wildlife all his life in one of the worst polluted areas in the UK: the South Wales valleys. He leads a local wildlife group, teaches local schoolchildren about conservation, and has made countless bird boxes over the years.
Roger Mulholland
Winner
Roger Mulholland, 25, won the Duke of Edinburgh's Gold Award, despite being profoundly deaf with limited vision. He also has severe learning difficulties, and a complex heart condition. He volunteers at Café 55, a café in Exeter staffed by deaf-blind people, and raises funds for Sense, the deaf-blind charity.
Arfan Naseer
Reformer
He was in prison by 21, but, with the help of the Prince's Trust, "Naz", from Bradford, changed his own life and those of many others. He set up a project, Consequence, which works to keep kids out of trouble, and employs five ex-offenders. So far 1,400 have been helped.
Hazel Nelson-Williams
Community leader
Appalled by the number of gang-related deaths in her area, this mother-of-five from Enfield, north London, established the Nelson-Williams Foundation to combat gang violence. She organised a 500-strong peace march last June and urged young people to avoid trouble during the August riots.
Joy O'Neill
Volunteer
Being a mother, forces wife, and teacher made her realise just how isolated many forces children can be. So, she launched the Service Children Support Network to provide better care and support. It now has 3,000 members around the world, and many service children are happier as a result.
Charlotte Okines
Fund-raiser
This is the sister of Hayley Okines, the East Sussex girl who has progeria, an extremely rare condition which means she has, at 14, the body of a 90-year-old. This month, Charlotte ran 10 marathons in 10 days to raise money for a group that cares for progeria sufferers and their families across Europe.
Jeanette Orrey
Pioneer
A former dinner lady who, as catering manager at a Nottinghamshire school, instigated a revolutionary, healthy menu. As adviser to the Soil Association, who promote organic produce, she started the Food for Life campaign; over 4,000 schools have joined, leading to healthier, more food-aware children.
Lorraine and Steve Parker
Carers
This couple from west Wales have welcomed three men with learning difficulties into their family, through the charity Shared Lives. Alongside their own two children, the couple will look after Mark, 44, Randall, 74, and Roy, 65, for life, rescuing them from a lifetime in residential care.
Bill Parry-Davies
Heritage saver
A London solicitor who founded a local heritage campaign. Open Dalston fights to protect Hackney's buildings and prevent excessive development. His nominator says: "He does a great job at motivating people in an era when it is sometimes hard to get people to worry about these things until it is too late."
Angela Peckham
Animals' friend
Carer at the Fforest Uchaf Horse Centre & Pit Pony Sanctuary in Penycoedcae, Pontypridd. Her nominator writes: "She works all day feeding them all, making comfortable stable beds, and changing their drinking water. The ponies go out every day for fun and exercise in the high pastures. She makes them happy."
Tom Pey
Campaigner for the blind
Former broadcaster, investment banker and businessman who became blind in his thirties. Since then he has become a campaigner, especially for the young without sight. He was awarded a PhD by Reading University for his work on how blind people cope, and is CEO of Royal London Society for Blind People.
Dr Margaret Joy Philippou
Rapper
This 83-year-old former teacher from Kent uses rap music to engage with young people across south-east London in order to cut crime on local streets. As well as providing citizenship guidance via her song lyrics, the writer and artist founded the Star foundation, which helps young people leave gang-crime.
Katie Piper
Charity founder
She used to be a model from Andover, Hampshire. Then she was raped and disfigured with acid which meant for two years she had to wear a pressure mask 23 hours a day. Now, after further treatment and a television documentary, she has set up a foundation to help other burns survivors.
Chris Preddie
Crime stopper
Cousin of the two men convicted of killing Damilola Taylor, this former drug dealer and gang member changed his life after his brother was shot dead. Now, after a university degree, he works for the Crime Stoppers Trust to stop young people and prisoners making the same mistakes he once did.
Kenneth Radford
Grower
A believer in the healing powers of gardening, this landscape gardener runs People and Gardens, a day-care service that integrates people with special needs into society through vegetable-growing. Based in Cornwall, the scheme provides produce to the Eden Project and sells vegetable bags to 75 homes.
Eric Reid
Rescuer
Aberdeenshire sales engineer who, in 2010, saw a car driven by a young woman skid off the road and land upside down in a freezing river. He stopped, waded into the icy waters, managed to open the car door, and carried Zara Higgins, 22, to safety.
Bunny Roberts
Fund-raiser
This Jersey racehorse-owner raised more than £1m over the last 13 years for the Animal Health Trust. This runs clinics, formulates new diagnostic tests, and saves animals such as Dodger. Born with severe cataracts in both eyes, the terrier can now see, thanks to surgery by the Trust's vets.
Matthew Idle and Mark Shear
Reformers
Convicted for burglary, drug possession and armed robbery, Idle, 39, and Shear, 37, served 24 years between them. After starting rehab in 2008, they helped 100 ex-offenders get clean. Employed at HM Prison Kirkham, Lancashire, they are the first ex-offenders hired by a jail to help reform inmates.
Brenda Robinson
Volunteer
This Northumberland woman has been a volunteer at a community centre in Blyth for more than 30 years, helping organise classes in everything from judo to dance for young people, and activities for other age groups. She is just the sort of person that every community needs.
Richard Ross
Philanthropist
This accountant, who runs family development finance business Regentsmead, has donated £33m in recent years to fund medical research through his Rosetrees Trust. Last year, he gave £1m to researchers at Imperial College, University College and King's College, London.
Donovan Samuels
Mentor
Has worked with the Prince's Trust in Newham, London, mentoring young people since 2004. One of the 360-plus he has helped was a self-harming drug user who has changed her life, gained self-confidence, and now aims to study tropical medicine and work for the Red Cross.
Mandy Sanghera
Campaigner
This Coventry social worker is a forceful campaigner against forced marriage and "honour" abuse. Prompted by the forced marriage of a disabled friend 22 years ago, she helps disabled adults forced into marriage by parents wanting to find carers for them, or by foreigners seeking visas.
Scene and Heard
Mentors
Since 1999, this mentoring project has partnered the children of Somers Town, north London, with 450 volunteer theatre professionals who help them write and perform their own plays. The project works with 50 children a year, improving their literacy skills and self-confidence.
Richard Scott
Wildlife campaigner
Senior manager at Liverpool environment charity Landlife, who, says his nominator: "has given most of his professional life to creative wildflower conservation". Landlife has transformed council estates in Liverpool, by planting wildflowers. It also founded the National Wildflower Centre.
Joyce Smith
Cemetery saver
Campaigner who, with her late husband Richard, showed remarkable tenacity in battling for many years to save Bristol's historic Arnos Vale cemetery from being turned into a housing estate. It was opened in 1839, was where generations of city residents were buried, and will now remain a valued place of tranquility.
Michael Taylor
Conservation hero
When St Stephen's Church, in Hampstead, north London, was threatened, he did more than merely take part in the efforts to save it. He felt so strongly that he re-mortgaged his own home to provide funds for the campaign. Now saved, the church is a school and community activities venue.
Helen Terry
Charity worker
Described as "one in a million", this Cheadle woman works for the deaf-blind charity Sense. Over 15 years of service, she has helped deaf-blind people overcome problems, including communicating, as she is fluent in sign language. Helen and her team also provide holidays for deaf-blind people.
Dan Thompson
Artist and activist
This Worthing artist had the imagination, in the aftermath of last summer's riots, to suggest that, rather than wring our hands, we should get out the brooms, and start cleaning the place up. He thus not only helped us reclaim the streets, but also helped end the powerlessness that many felt.
Ann Timson
Crime buster
Grandmother in her seventies who, on seeing an armed robbery in Northampton High Street, waded in with her handbag. As she said: "I had 15 one-pound coins in my purse so it became a good, heavy weapon!" She flattened one robber, his partners in crime were arrested, and all were jailed.
Peter and Marlene Turner
Community stalwarts
It would need a book to describe all that this Plymouth couple have done on the Belliver estate for the past 30 years: running a kids' club in their home, litter-picking days, an advice centre, courses, clubs and activities for adults, campaigning, spending their own money, and generally dedicating their lives to the area.
Matt Wallace
Fund-raiser
An extraordinary man who gave up his job at Nottingham Trent University to walk the 1,500 miles between John O'Groats and Land's End via all 16 Cancer Research UK Centres of Excellence. His remarkable journey – called "Where's Wallace?" – raised more than £20,000 for the charity.
Sarah Williams
Role model
Marfan Syndrome has caused vision and walking difficulties for this Bristol woman. Despite this, she has taught Braille in schools in New Zealand, Kenya, Australia, and the UK; helped street children in Nicaragua, worked in a Bolivian children's hospital and a Romanian orphanage, and set up her own charity.
WRVS Swindon Branch
Volunteers
An example of one of those services that never makes headlines yet brings happiness to so many; the Women's Royal Voluntary Service and Swindon Council jointly run a service which delivers more than 5,000 bags of books to housebound people and others who cannot get to a library.
Robin Wood
Craftsman
Traditional crafts bring such pleasure to people – and Britain has no more dedicated champion of heritage crafts than this woodturner from Edale, near Sheffield. As chair of the Heritage Crafts Association, he is the national advocate of the satisfaction which can be had from making something.
Bob Woodward
Campaigner and benefactor
After losing his son Robert, 11, to cancer, Bob started Cancer and Leukaemia in Childhood to provide homes near hospitals for parents of long-stay patients. More than 30 years later, Clic has raised £100m, and, after merging with the Sargent Cancer Fund, become our biggest childhood cancer charity.
Helen Wynne
Childminder
This Wrexham woman didn't realise until she had a disabled child just how difficult it is to get help. So she set up Blythswood Childminding, which offers overnight and respite care, outings, and workshops for children and parents. She and husband Dean have made a huge difference to many families.
Doreen Yate
Samaritan
A Lancashire great-grandmother who has given more than 30 years' service to the Samaritans in her home area of Pendle, Burnley, and Rossendale. Among her innovations is a freepost service which lets prisoners correspond with the Samaritans. Colleagues describe her as "a true inspiration".
Join our new commenting forum
Join thought-provoking conversations, follow other Independent readers and see their replies