IoS Pink List 2012: Lifetime achievement awards
These national treasures could jostle for position on The Pink List every year — in fact, most of them have done so, for some time. This year, we hope they won't mind taking their collective place on a separate podium to make room for some newcomers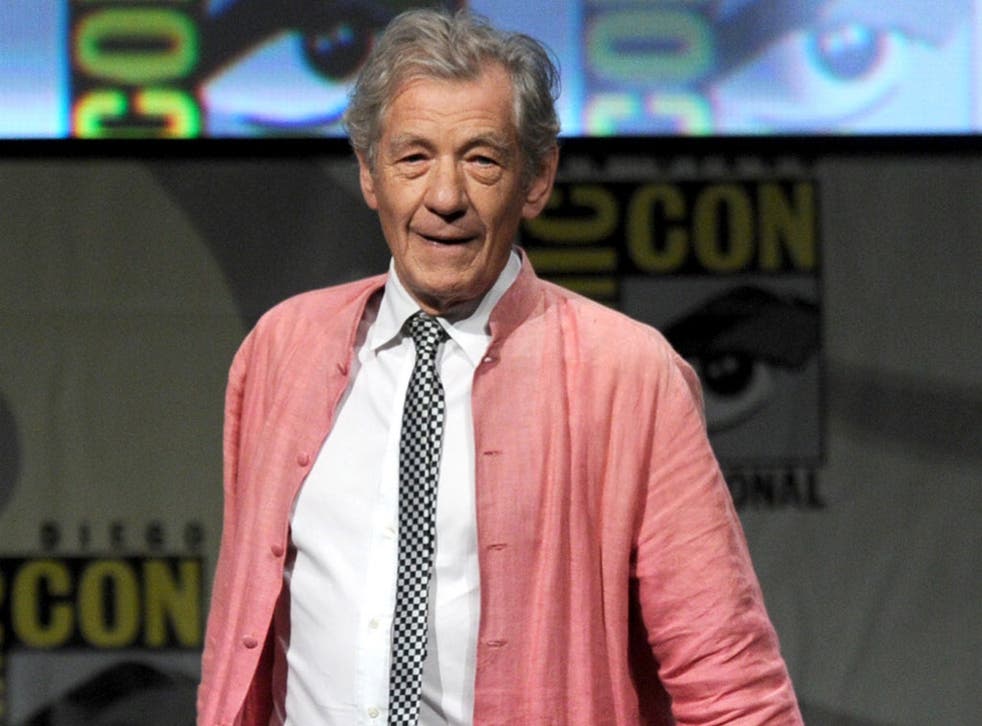 Alan Bennett
Writer
The clever, Yorkshire-born playwright is an acute observer of the British, guaranteed to sell with every new work, such as The History Boys. Find him pedalling around Primrose Hill, north London, in his trademark green scarf.
Christopher Biggins
Actor
Famous for, well, being famous. Biggins is a veteran of the panto circuit. His victory on I'm A Celebrity, Get Me Out of Here! brought him a new, more youthful fanbase. Supports the Tories and calls himself an "arch-monarchist".
Lionel Blue
Media rabbi
The first British rabbi to come out as gay, Blue was born in the East End of London and read history at Oxford. Now 82, he is still a regular on Radio 4's Thought for the Day slot. Terry Wogan tells a story of him putting a pilchard sandwich out of reach by his bed at night. In the morning, if he couldn't face the day, the sandwich would always lure him to get up.
Simon Callow
Actor
One of the first actors to come out, Callow's recent hits include his one-man show playing Charles Dickens. His fruity baritone may just be our favourite bedtime story voice of all time.
Julian Clary
Comedian
Camp, colourful and controversial, Clary is the master of the double entendre. His brand of clever but accessible humour gets him on to shows ranging from QI to Celebrity Big Brother, which he won.
Jasper Conran
Fashion designer
The talented son of Sir Terence and Shirley has injected much-needed life into Debenhams' menswear range, and has been appointed chairman of the Conran Shop. Awarded the OBE in 2008 for services to fashion.
Rupert Everett
Actor
Former heart-throb who turned out to be a brilliant storyteller, his memoirs Red Carpets and Other Banana Skins ranking among the best stage biographies. Raised some eyebrows by advising gay actors not to come out, as he feels he has fewer parts after doing so.
Stephen Fry
Actor, writer, presenter, etc
Chameleonic actor who seems to have packed 10 careers into his 55 years. Recently spotted wearing a shaggy beard as his next role is in the film adaptation of The Hobbit.
Maggi Hambling
Artist
Famous for one of the few well-liked pieces of public art — the four metre Scallop on Aldeburgh beach — Hambling was the first artist to be given a residency at the National Portrait Gallery.
David Hockney
Artist
He is still making a big splash, most recently with a huge exhibition at the Royal Academy. This year, he created the David Hockney Foundation with paintings worth $55.2m.
Alan Hollinghurst
Author
Many thought his fifth work, The Stranger's Child, should have won last year's Booker prize. Still, he has won it before, with The Line of Beauty, as well as previously bagging the Newdigate, James Tait Black and Somerset Maugham prizes.
Sir Elton John
Musician
Never stops campaigning for Aids awareness, this year holding his 14th White Tie and Tiara fund-raiser ball. After selling 250 million records, the 65-year-old still sings when he's not raising two-year-old son Zachary with partner David Furnish.
Sir Ian McKellen
Actor
Sir Ian says being gay made him a good actor because he became so practised in pretending to be someone else. Known to Lord of The Rings fans as Gandalf, he has been going into schools to talk to pupils and instructs them not to use the word "gay" as an insult.
Graham Norton
Presenter and comedian
After replacing Jonathan Ross in the prime Friday night slot on BBC1, the 49-year-old Irishman has morphed from left-field to mainstream. Still refreshingly quirky and irreverent, he is also a newspaper agony uncle.
Paul O'Grady
Presenter, comedian, author
He has enjoyed a renaissance on Radio 2 and is developing a reputation for outspokenness. Published the third volume of his autobiography, The Savage Years, last month.
Fiona Shaw
Actress
Impeccable actress, who can make impenetrable Beckett and Brecht entertaining. Her range goes from slapstick to tragedy — oh, and she can direct too, not just plays but operas. Ireland's greatest actor ever?
Neil Tennant
Musician
Pet Shop Boys' "West End Girls" was a highlight of the Olympics closing ceremony. The band received the Brit Award for Outstanding Contribution to British Music in 2009. Their 11th studio album, Elysium, was released in September.
Sandi Toksvig
Broadcaster
She crackles with humour but dedicates as much of her time to programmes on history and politics, plays and now a book on Fabulous Females. Made Chancellor of Portsmouth University last week.
Jeanette Winterson
Author
Hard to believe the Stonewall Writer of the Year wrote her bestselling first novel Oranges Are Not the Only Fruit way back in 1985 (the Bafta-winning TV adaptation was in 1990). Her memoir is now out in paperback.
Join our new commenting forum
Join thought-provoking conversations, follow other Independent readers and see their replies