Jennifer Lawrence left seething after presenter spoils Homeland ending: 'I can't even look at you right now'
The actress, a self-proclaimed Homeland uber-fan, was overjoyed to meet star of the agent drama Damian Lewis. The spoiler? Not so much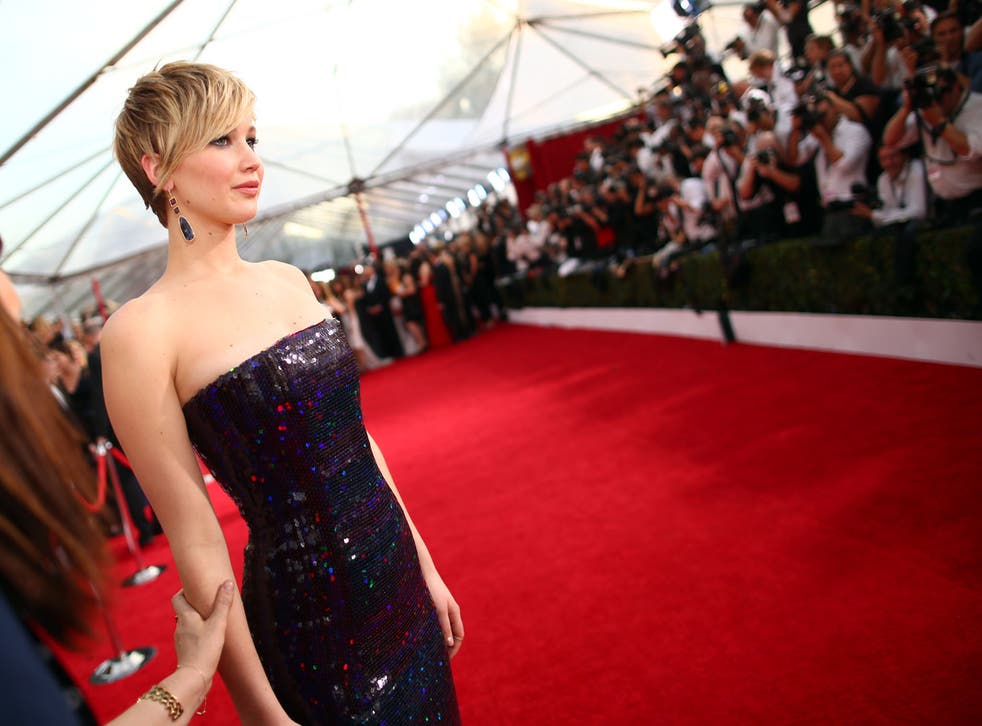 One of the happiest moments of Jennifer Lawrence's SAG Awards (other than her Best Cast joint award for American Hustle, of course) was swiftly followed by a rage-inducing downer after a loose-lipped interviewer spoiled the ending of her favourite TV show (scroll down to see the video).
The actress, a self-proclaimed Homeland uber-fan, was overjoyed to meet star of the agent drama Damian Lewis, who, after a gushing introduction, she clutched in an awkward embrace.
But the cringe-factor of the entire incident was turned up a notch when Access Hollywood's Shaun Robinson, who introduced the pair, told her what happens to Lewis' character in the third season finale.
Lawrence had already admitted to Robinson that she had only watched the first two seasons.
"Don't tell her, it's a spoiler," Lewis yelled at Robinson. "No they haven't, these two are crazy."
Jennifer Lawrence's best quotes

Show all 20
"I can't process this right now, I can't believe you said that," Lawrence fumed in Robinson's general direction.
"I said (I'd seen) first and second season! I haven't watched the third season! I can't believe you said that. I don't even know what to say."
After throwing up her arms and turning to face the wall, she continued: "I can't. I have to get it together.
"I can't even... It's like past mad, it's this weird other emotion … I feel like my heart just fell out."
At first, Robinson didn't seem to believe that Lawrence was serious, but finally realising her mistake, she turned to Lawrence and said: "I feel horrible."
Last week, American Hustle director David O Russell apologised after likening Lawrence's filming schedule for The Hunger Games series to "slavery".
Speaking to the New York Daily News, he said: "I personally think they should give her a bit of breathing room over there because they're printing money.
"I'll tell you what it is about that girl – talk about 12 years of slavery, that's what the franchise is. I'm going to get in so much trouble for saying it, but being in The Hunger Games , they just keep her on a hamster wheel.
"Then she comes and takes her vacation – because she wants to do original roles – spends her vacation on American Hustle."
His comments quickly stirred controversy, and on Friday, Russell released a statement admitting that, much like Robinson, he "feels terrible" and "realises it was wrong".
"Clearly, I used a stupid analogy in a poor attempt at humour. I realised it the minute I said it and I am truly sorry," he said.
---
Join our new commenting forum
Join thought-provoking conversations, follow other Independent readers and see their replies