Jennifer Lawrence salami? Kanye Wurst? Lab campaigns to make sausage meat out of celebrity body tissue
Start-up company BiteLabs encourages prospective customers to lobby stars over Twitter to obtain necessary biopsies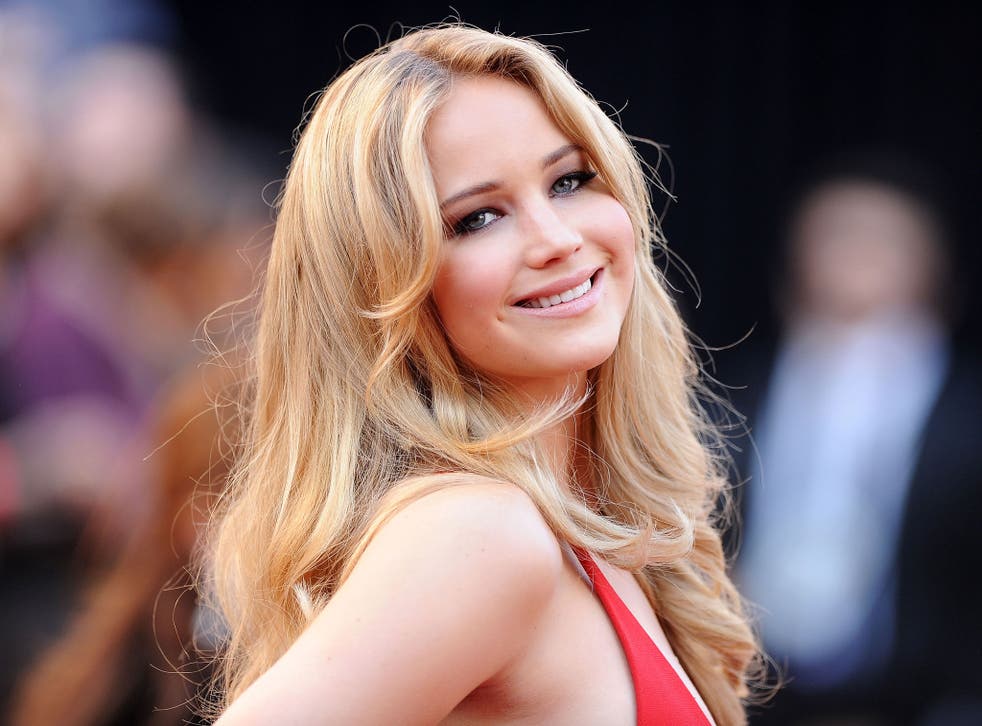 Jennifer Lawrence salami, anyone? Kanye Wurst? Franco-fert?
Specially cultivated sausages grown using the body tissue of celebrities could well be a reality, if the science bods at Bitelabs are to be believed.
Under the somewhat macabre banner of "Eat Celebrity Meat", the artificial food creation company claims to give its customers a brand new way to experience their favourite famous people – by eating them.
How? Well, according to the website, it all starts by picking a star – like Lawrence – from which they take "a quick biopsy to obtain body tissues". "Isolating muscle stem cells, we grow celebrity meat in our proprietary bioreactors," the 'Culture' stage reads. Finally, they "dry, age, and spice" the product "into fine charcuterie". And hey presto, you have yourself a J-Law salami.
"The JLaw salami will be complemented by a mixture of rabbit and pork," the prospective menu reads. "A charming and confident flavour profile, the JLaw salami is coarse ground in a rustic style, smoothed with notes of honey, and spiced with orange zest and ginger. Always surprising, this salami will never fail to entertain."
Jennifer Lawrence's best quotes

Show all 20
There are also descriptions for "He's sexy. He's artsy. Let's make him salami" James Franco and "Always pushing the boundaries in taste" Kanye West.
The only problem is – how do they get the celebrities to agree to letting them use their body tissue? At the moment, Bitelab's answer is social media peer pressure. Potential customers are encouraged to pick their star of choice and lobby them over Twitter using the tag '#EatCelebrityMeat'. They also urge followers to support them on ThunderClap, which means that if they generate enough buzz, the marketing site will "create a wave of attention" using timed Facebook and Twitter blasts.
And is it safe for consumption? "Celebrity meat production requires less than 1% of the amount of land needed for traditional farming," the website reassures us of its environmental properties. "Bite Labs' meats are not affected by the growth hormones administered to farm animals, nor are they in contact with pesticides or other chemicals associated with industrial farming," it continues on the myriad of health benefits it believes it offers.
Of course, that's all assuming that the whole project isn't a gigantic hoax masquerading as a commentary on "the way celebrity culture is consumed".
Website Motherboard, which was launched by Vice back in 2009 (alarm bells ringing) claims to have spoken to a representative of the BiteLab team who goes only by the name of 'Kevin'.
"To develop Celebrity Meat, we're working with a group of bio-engineers and food designers, most of which have requested to remain anonymous due to the controversial nature of the product," he apparently said.
"At the moment, I believe Jennifer Lawrence and James Franco are pretty neck and neck in terms of who has been tweeted at the most. We've gotten some responses from people offering us biopsies, but no one on the level of our big four yet. Most of the responses have been very positive, but of course some people are a bit uncomfortable with idea of BiteLabs – we think that's only to be expected when we talk about pushing the boundaries of tech and society."
He went on to 'confirm' that "the product is indeed salami" and that each one will have about 30 per cent celebrity meat, and 40 per cent lab-grown animal meats.
He failed to elaborate on the start-up 'project' any further, but something tells us this could well be the best hoax since spaghetti trees.
Read More: Lawrence Left Seething After This Question
Doesn't This Girl's Knee Look Like Kanye West?
Lawrence: 'It Should Be Illegal To Call Someone Fat'
Join our new commenting forum
Join thought-provoking conversations, follow other Independent readers and see their replies