Jennifer Saunders fizzes over hypnotherapy and promises Absolutely Fabulous film 'is going to happen'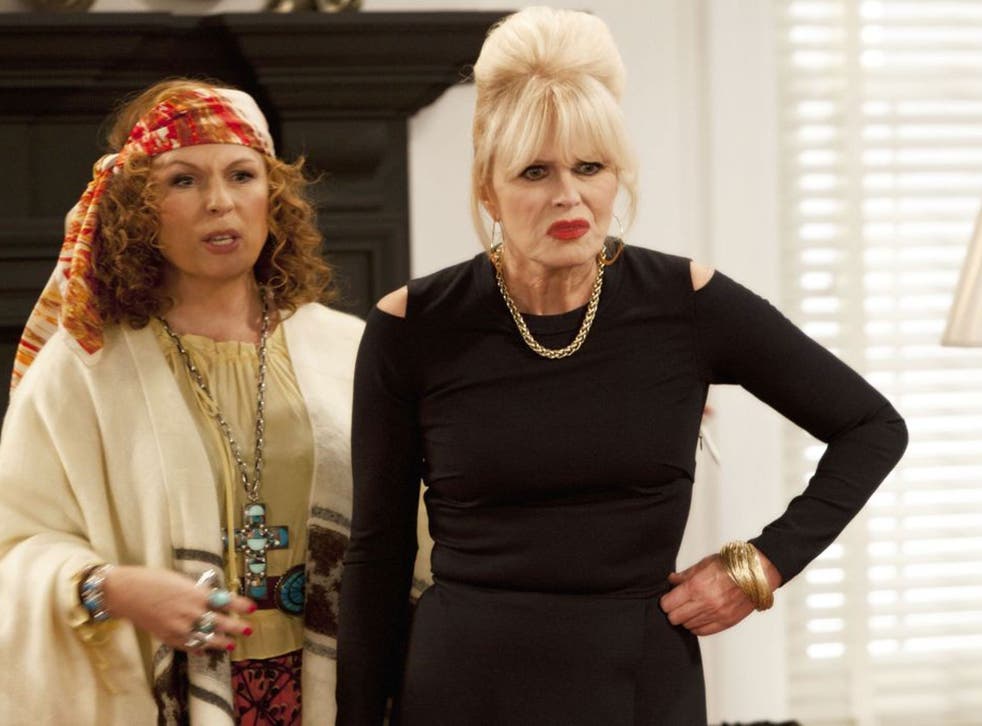 Jennifer Saunders has revealed that she is undergoing hypnotherapy to help her overcome procrastination and complete the script for the long-delayed Absolutely Fabulous film.
The big screen version of her hit television show "is going to happen", she told an audience at The Independent Bath Literature Festival yesterday, adding: "I'm writing it now; I have a deadline for the treatment."
Saunders also revealed that she plans to start appearing on comedy panel programmes after BBC bosses introduced a ban on all-male shows.
Revealing for the first time the extent of the struggle she has faced in writing the script for the planned film, first mooted in 2011, she said: "I am actually having treatment, hypnotherapy, for procrastination. It's true, What my hypnotist said was to get rid of the backpack of negativity."
The 55-year-old has a great incentive to finish the script this year: she'll be out of pocket to the tune of £100,000 to her former comedy partner Dawn French if it isn't finished.
"Dawn tricked me on the radio," Saunders said yesterday. "She bet me £100,000 that I don't write it this year, so I have to."
Saunders can be seen in Blandings, a BBC adaptation of PG Wodehouse's novels about the aristocratic family who live at Blandings Castle, but beyond that she says she has not been offered "a lot of stuff" by producers.
She has, though, agreed to start accepting invitations to comedy panel shows, joking: "Yes, they have to have women on them now. It's the law."
The comedian said she was "too scared" to do panel shows in the past. "It's quite intimidating, but the older you get – and after you get past the menopause – you don't care. You think they're just little boys." She will appear in Have I Got News for You in April.
When asked about working on Absolutely Fabulous and French and Saunders, she said: "I've been very lucky in my life that I've been able to work with people who were my friends and are my friends."
She added: "A great thing about being in AbFab is that every air steward brings you champagne, because they think you must want to be drunk all the time."
Join our new commenting forum
Join thought-provoking conversations, follow other Independent readers and see their replies