Jewish groups protest against George Galloway appearance in Finchley for BBC's Question Time
The leaders of some Jewish organisations say the BBC are being 'provocative'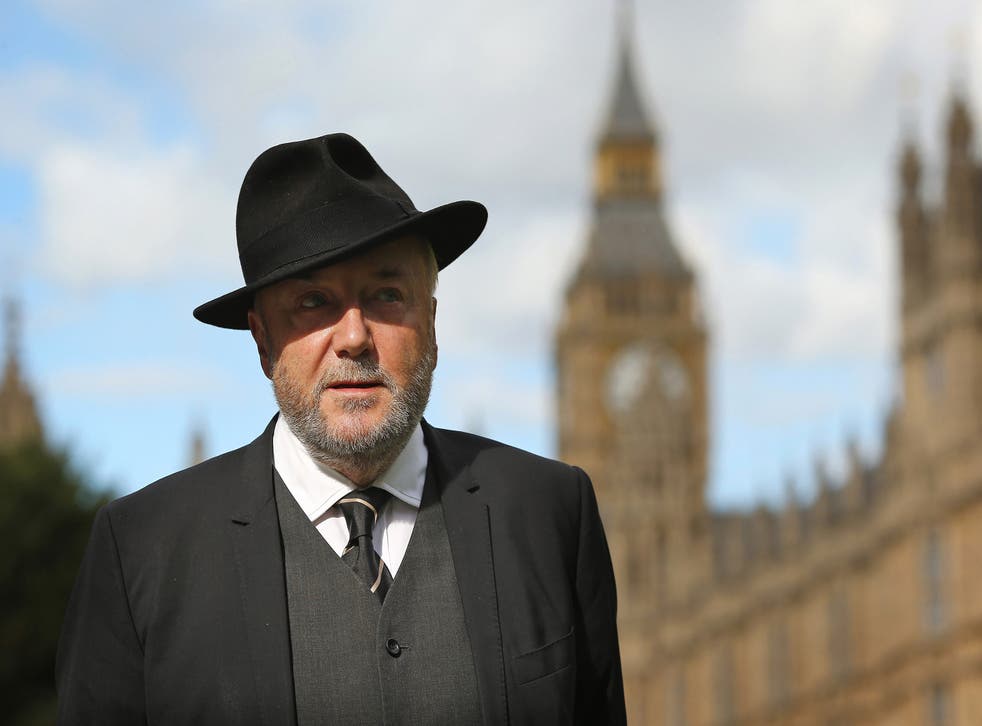 George Galloway, leader of the Respect Party, has caused a stir in a constituency that has one of the largest populations of Jewish people in the UK after it was announced that he would appear in the area on Question Time this week.
The broadcaster's inclusion of the MP, who is a vocal opponent of Israel, was criticised as being "deliberately provocative" by Mike Freer, the MP for Finchley and Golders Green in north London.
George Galloway's most memorable moments

Show all 7
Mr Freer and the Jewish Leadership Council wrote to the BBC calling for his appearance on Thursday to be cancelled and questioned if inviting him was a "responsible move," according to the Daily Mail.
The MP for Bradford West is to sit on the panel alongside Tory education secretary Nicky Morgan, Labour shadow education secretary Tristram Hunt, deputy chairman of Ukip Suzanne Evans and The Guardian executive editor and columnist Jonathan Freedland.
The politician, who describes himself as anti-Zionist, is known for his strong views against the atrocities inflicted in Palestine and the Gaza Strip amid the on-off war with Israel spanning several decades.
Mr Galloway was assaulted in a street attack in August by Neil Masterson – 39, from Kensington – who called him an "anti-Semitic little man" and was subsequently jailed for 16 months in December.
The MP declared his constituency in the Midlands as an "Israel-free zone" and had refused to engage in a debate with a student upon learning that he was Israeli.
Mr Galloway walked out of the Oxford University debate two years ago saying that he had been "misled" and that he does not debate with supporters of Israel as a matter of principle.
The Board of Deputies of British Jews also criticised the BBC for their decision but did not ask for the invite to be retracted.
Supporters of Mr Galloway slammed the protests from within some sections of Jewish communities as being hypocritical and in breach of the notion of freedom of speech.
A BBC spokesperson said: "Question Time invites panellists who reflect a significant range of opinions on a number of different topics. Whilst Mr Galloway's views are entirely his own, as an MP he has a right to appear on the programme and has done so previously.
"Subjects for discussion are chosen by our audience ahead of each show and this edition of Question Time will be no different."
Join our new commenting forum
Join thought-provoking conversations, follow other Independent readers and see their replies