Joan Rivers dead: The comedian's most controversial moments
The comedian was infamous for her acerbic jokes - both on and off stage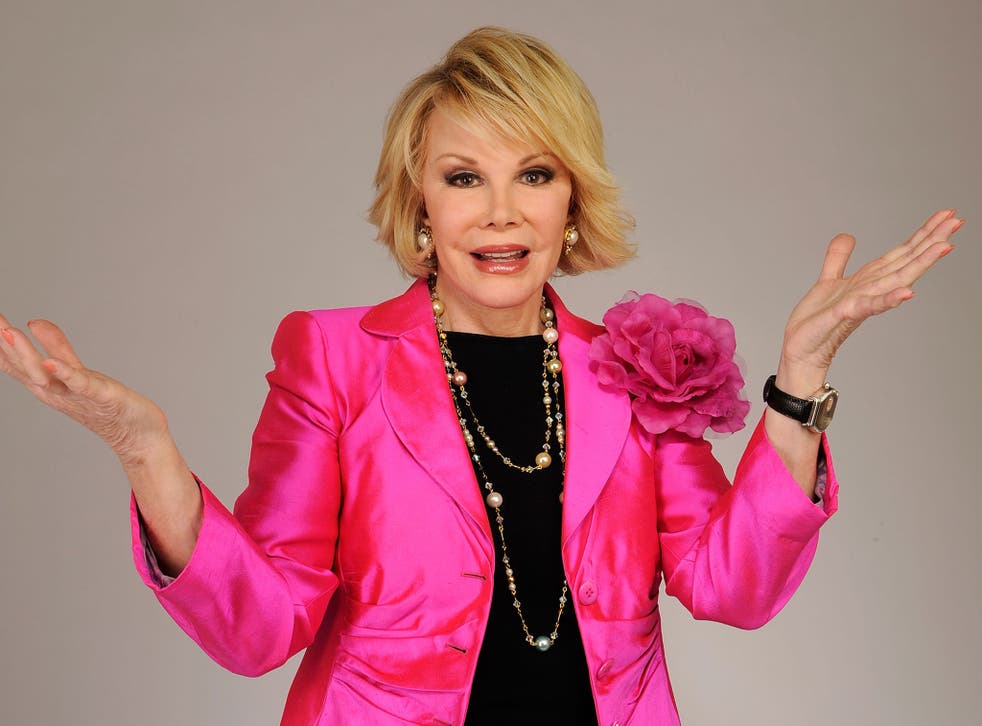 American comedian Joan Rivers has died in a New York hospital, her daughter Melissa Rivers has confirmed. She was 81.
During her lengthy career, the comedian - famous for her frank style - often came under fire for the comments she made off stage, on everything from fur to the war in Gaza.
Earlier this month, she made one of her most shocking statements when she said that Palestinians killed in the recent war with Israel deserved to be dead. "When you declare war, you declare war. They started it. We now don't count who's dead. You're dead, you deserve to be dead. Don't you dare make me feel bad about that," she told TMZ.
And in July, a long-standing feud between Rivers and Peta re-emerged when the animal rights group arrived unannounced at a promotional event for her new book, and asked her why she chose to wear fur.
At first appeasing demonstrators, Rivers quickly hit back by saying that the furs she had worn "have gotten to go to the opera." She then added that she agreed with the group, and has four rescue animals. "We all do what we do in our own way," she said.
In pictures: Nine of Joan Rivers' most controversial statements

Show all 20
Establishing her career by poking fun at celebrities – herself included – even an 81-year-old Rivers pulled no punches.
After The Hunger Games actress Jennifer Lawrence criticised Rivers' Fashion Police show last year, the 24-year-old became the octegenarian's chosen target of ridicule. Rivers said of the actress: ""My New Year's resolution is [ensuring] Jennifer Lawrence grows up and realizes how lucky she is and calms down."
Join our new commenting forum
Join thought-provoking conversations, follow other Independent readers and see their replies