Journalist sexually assaulted on live television in Germany
'Then a hand landed on my breast I was was shocked,' recalls Belgian journalist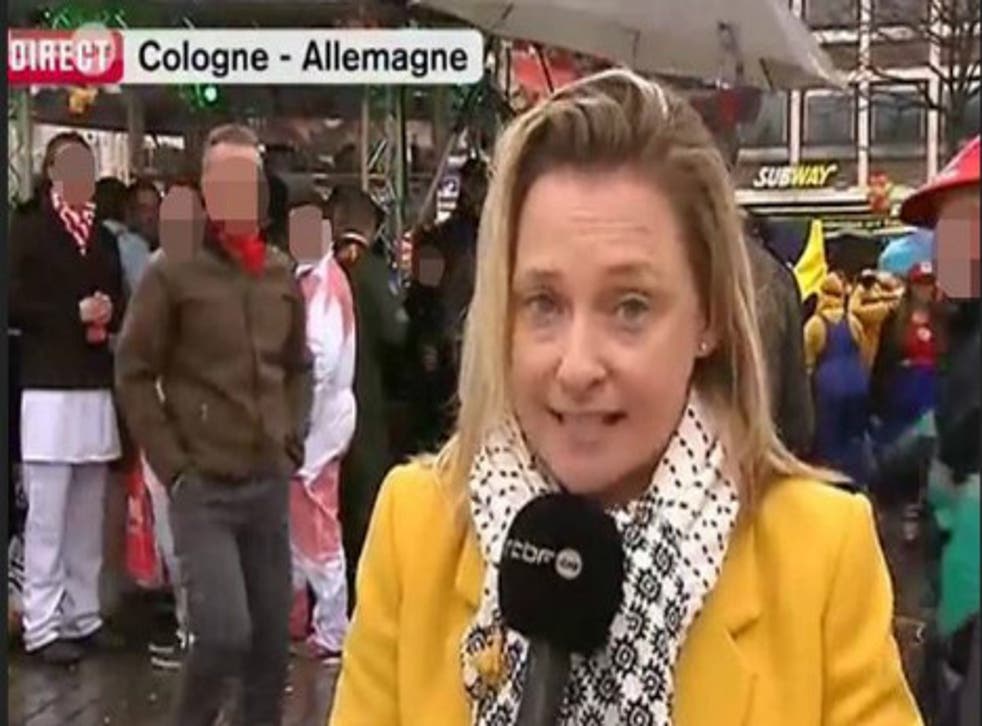 A Belgian journalist has been groped by two men on live television while reporting from the Cologne carnival in Germany.
Esmeralda Labye told The Local she had been left shocked at the incident.
"At first they were just making faces behind me," she said.
"Then a hand landed on my breast. I was was shocked."
The attack comes amid a wave of sexual assaults at the carnival and increased security presence.
Police have confirmed there were 22 reported cases of sexual assault at the carnival and said 181 people had been arrested in total.
Talking in a later news bulletin, the Radio Télévision Belge de la Communauté Française (RTBF) journalist described the chaos of the ordeal.
"My piece to camera was chaotic, people showing middle fingers, a man who was having fun miming a sex act behind me and above all the hand placed on my breast," she said.
Germany reacts to Cologne New Year's Eve attacks

Show all 13
Police have announced they will be investigating the case further.
According to The Local, the attackers were men of European appearance and have been caught on camera.
Cologne was the subject of a series of sexual assaults and robberies during New Years Eve, with large numbers of women being targeted in the attacks.
In the attempt to stop similar incidents reoccurring at the week-long carnival, police decided to double the number of officers on patrol on the streets to 2,500.
Join our new commenting forum
Join thought-provoking conversations, follow other Independent readers and see their replies