This is how much it costs Kanye West for Kim Kardashian to look like Kim Kardashian
The eye-watering amount the rapper is shelling out for his fiancée to appear camera-ready at his concerts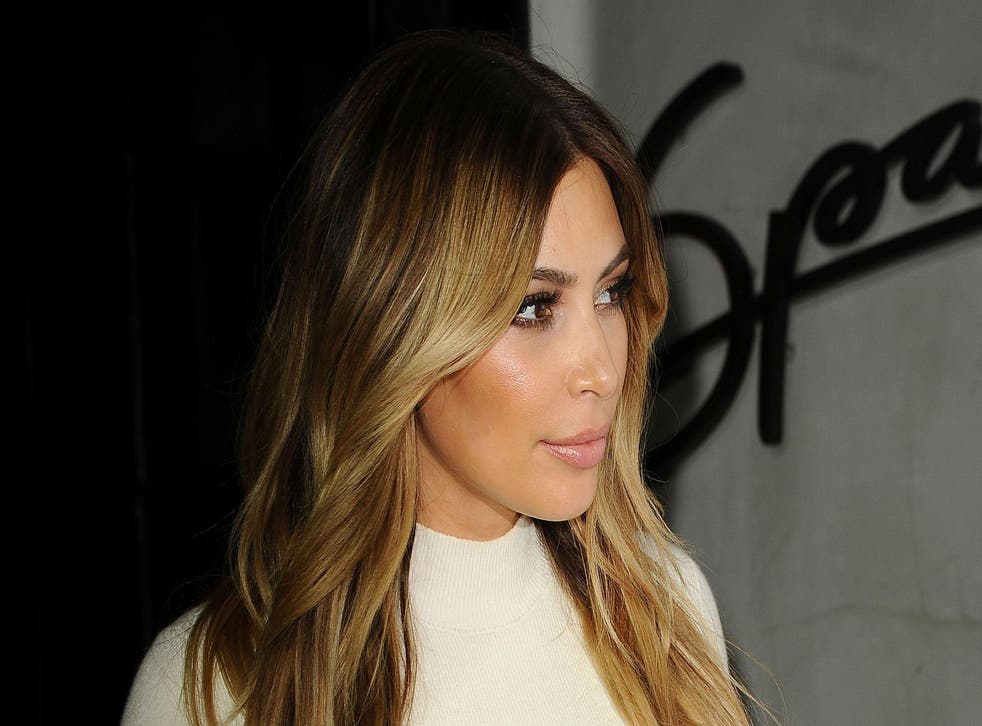 Kanye West is apparently shelling out a mammoth $250,000 in order to ensure his fiancée Kim Kardashian looks camera-ready at all times.
The reality TV star has accompanied the rapper on the North American leg of his Yeezus tour, and West has spare no expense hiring a team of beauty experts to primp and prime his wife-to-be wherever she goes.
"Kanye has told Kim he will spare no expense to make her look ready to go to a major photo shoot whenever she desires. So, Kim's hair stylist, make-up artist, and stylist all based in Los Angeles, are on call 24/7, ready to get on a private jet to be whisked to her location," a source apparently told RadarOnline.
"Kim only trusts her team to make her look gorgeous and doesn't want to work with outsiders. This doesn't come cheap, and Kanye will shell out $250,000 just while he is on tour for Kim's glam squad. The money doesn't mean anything to him because Kanye wants his lady to look perfect."
West's dominating influence over Kardashian's appearance has been well documented.
During an appearance on her E! Online show Keeping Up With The Kardashians in 2012, the controversial star is seen throwing out items of her wardrobe, before replacing them with an entirely new wardrobe.
Recent reports suggest that he is keen to commandeer the designing of her wedding dress, too, and has hired Givenchy's Ricardo Tisci and Victoria Beckham to help him do it.
The outlandish expenditure is the first of many recent monetary declarations of love by the star. Kanye was thought to have hired Andy Warhol's cousin Monica to paint a pop art picture of Kardashian, although he later denied any knowledge of the portrait.
Kim Kardashian was named the most searched for celebrity on Google UK in 2013 earlier today.
See the list in full below.
Who were the most searched for people of 2013?

Show all 20
Join our new commenting forum
Join thought-provoking conversations, follow other Independent readers and see their replies