Kate Winslet shares her deep concerns for Miley Cyrus: 'God, who's looking after these people?'
Much like Sinead O'Connor and Annie Lennox before her, the Oscar-winning actress has spoken out about the singer's hyper-sexualised pop antics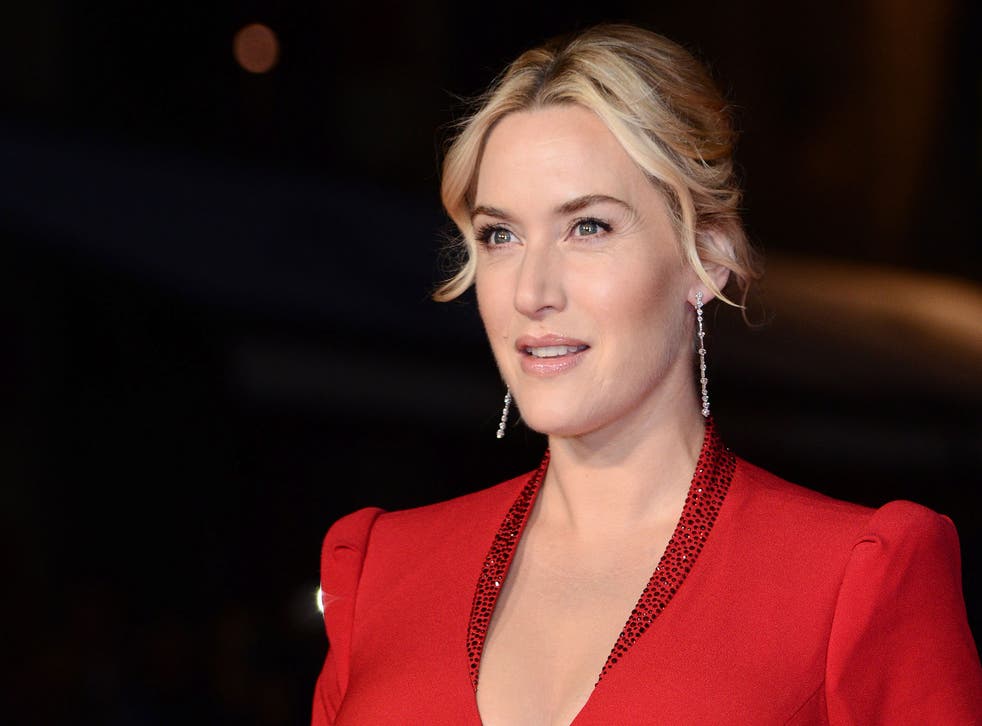 Kate Winslet fears for Miley Cyrus.
Much like Sinead O'Connor and Annie Lennox before her, the Oscar-winning actress has spoken out about the singer's hyper-sexualised pop antics, the most recent of which has seen the former Disney princess simulate masturbation in her new music video for "Adore You".
"You hear horror stories where you think, 'God, who's looking after these people and why does it seem like they're losing their way?'" she told Psychologies magazine.
"I mean, you think about someone like Miley Cyrus, and I said to my daughter the other day, 'I'm this close to opening my mouth about what's going on with that girl'. Who is actually saying, 'Stop for a second, what do you want, who are you?'"
Watch: Miley Cyrus Releases "Adore You" Music Video
The star went on to explain why, as a teen star herself, she'd been able to keep hold of her sanity.
"I've just been very lucky that I've always been quite comfortable with who I am. Sometimes people ask, 'What do you wish for your children?' and all I say is, 'I want them to be happy being them'."
Luckily for Winslet, the peak of her fame happened well before the rise of social media, too.
"It's really rough now," she continued. "I think, for young actors, actresses and pop stars, it's a nightmare. They can't do anything. I'm so not going near that whole world - I don't need it. I do feel incredibly lucky."
She went on to confess that she was terrified of the impact that growing up in the age of the internet would have on her own children.
"We live in a world where we have to be aware of all this stuff, unfortunately. And it's feeding this young generation in a way that's beyond terrifying, so normal friendships aren't even normal friendships anymore because, half the time, they seem to be forging relationships with people they've never met."
Last month, Winslet threatened Fathers4Justice with legal action after the group targeted her in a planned campaign that attacked her children's living arrangements.
The actress instructed her solicitors Schillings to issue the parents' rights activists with a legal letter in response to her inclusion in their yuletide advertisements, which sees her image appear alongside the caption: "Kate, every child deserves a father this Christmas."
Miley Cyrus Hits Back At Joe Jonas' Drugs Claims
Her lawyers claimed the advert was "misleading and seriously defamatory", the Telegraph reported.
The British star has three children – two from previous marriages to Jim Threapleton and Sam Mendes, one from current marriage to Ned Rocknroll.
Her ex-husband, director Sam Mendes, who is the father of her son Joe, defended Winslet, telling the Daily Mirror: "It is inappropriate for this organisation to involve my family and I when they know nothing of our personal circumstances.
"Whilst I fully support fathers' rights, I can happily state this has never been a concern for me or my son."
The decision to use her image as part of the campaign stems from comments Winslet made about her children's living arrangements during an interview with Vogue in October.
"My kids don't go back and forth," she said. "None of this 50/50 time with the mums and dads – my children live with me, that is it."
Kate Winslet Welcomes Third Child Bear Rocknroll In NHS Hospital
Fathers4Justice said: "We are running this advert as part of a campaign to highlight the sensitive issue of four million children waking up on Christmas Day without their father.
"It is clear from what Kate says that she does not support 'shared parenting'."
A spokesman for Schillings has since confirmed that the firm had been instructed to act on behalf of Winslet.
Representatives for Winslet have so far declined to comment on the matter.
Winslet welcomed her third child, a baby boy, earlier this month.
"Kate had 'Baby Boy Winslet' on Saturday at an NHS Hospital," her spokeswoman revealed, before adding that the couple are "thrilled to bits" with the new arrival.
While the baby boy is the first child for Winslet and Rocknroll, he is her third overall, joining daughter Mia, 13, and Joe, nine.
Find out where 'Bear Rocknroll' came in our list of the most unusual A-list baby names below:
Most unusual famous baby names

Show all 15
Join our new commenting forum
Join thought-provoking conversations, follow other Independent readers and see their replies