Kristen Stewart: Twilight star writes worst poem of all time for Marie Claire
The Twilight actress demonstrated her brooding best for readers of Marie Claire magazine
Jenn Selby
Tuesday 11 February 2014 15:05 Comments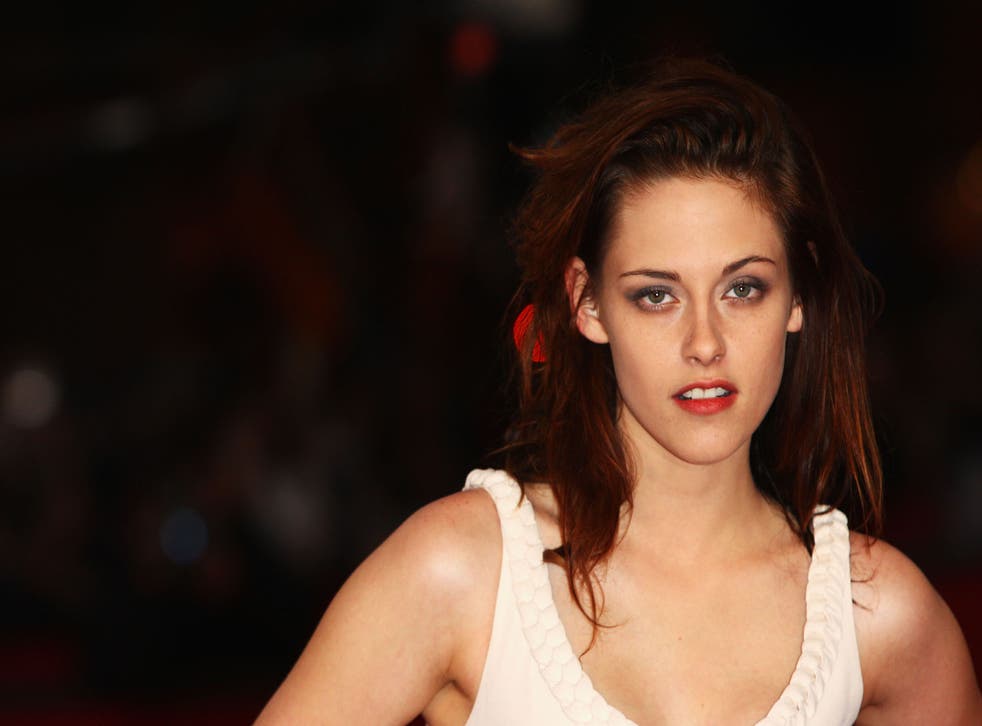 Kristen Stewart is doing anything she can to escape the brooding monotony of her one-dimensional performance as Bella in teen horror-romp Twilight.
She's had an affair. She's gotten a few tattoos. She's declared her love for Black Flag. She's even dressed up as a creepy girl version of Karl Lagerfeld - complete with Jacko glove - as the face of Chanel.
Scroll Down To Read Kristen's Poem In Full
But few expected what she was set to unveil next - least of all the fashion-forward, vampire-loving readers of Marie Claire.
''I like being able to hit on something, like, 'There it is,' she said of her work.
"I don't want to sound so f**king utterly pretentious but after I write something, I go, 'Holy f**k, that's crazy,''" she added, modestly.
Oh, The Horror: 10 Terrible Works Of A-List Poetry

Show all 10
''It's the same thing with acting: If I do a good scene, I'm always like, 'Whoa, that's really dope.'''
She also branded the spectacle "so embarrassing", a sentiment we're inclined to agree with.
Behold... The worst poem of all time, which she recited out loud to the publication during her cover interview, and kindly allowed them to publish in full for their own general amusement:
My Heart Is A Wiffle Ball/Freedom Pole, By Kristen Stewart
"I reared digital moonlight/
You read its clock, scrawled neon across that black/
Kismetly ... ubiquitously crest fallen/
Thrown down to strafe your foothills/
...I'll suck the bones pretty.
Your nature perforated the abrasive organ pumps/
Spray painted everything known to man/
Stream rushed through and all out into/
Something Whilst the crackling stare down sun snuck/
Through our windows boarded up/
He hit your flint face and it sparked.
And I bellowed and you parked/
We reached Marfa/
One honest day up on this freedom pole/
Devils not done digging/
He's speaking in tongues all along the pan handle/
And this pining erosion is getting dust in/
My eyes/
And I'm drunk on your morsels/
And so I look down the line/
Your every twitch hand drum salute/
Salutes mine."
You're welcome.
Of course, Stewart isn't the only star who's taken to writing really terrible poetry and thinking it might actually be good. Take a leaf through the gallery above and check out some of the more awful prose the rich and famous have penned in recent memory.
---
Kristen Stewart says she's quite the homemaker
Register for free to continue reading
Registration is a free and easy way to support our truly independent journalism
By registering, you will also enjoy limited access to Premium articles, exclusive newsletters, commenting, and virtual events with our leading journalists
Already have an account? sign in
Join our new commenting forum
Join thought-provoking conversations, follow other Independent readers and see their replies