Lady Gaga to open Michael Jackson museum with £1.25m of memorabilia she owns
Among her MJ arsenal, Gaga treasures his famous Swarovski-encrusted crystal glove, which cost her a cool £117,800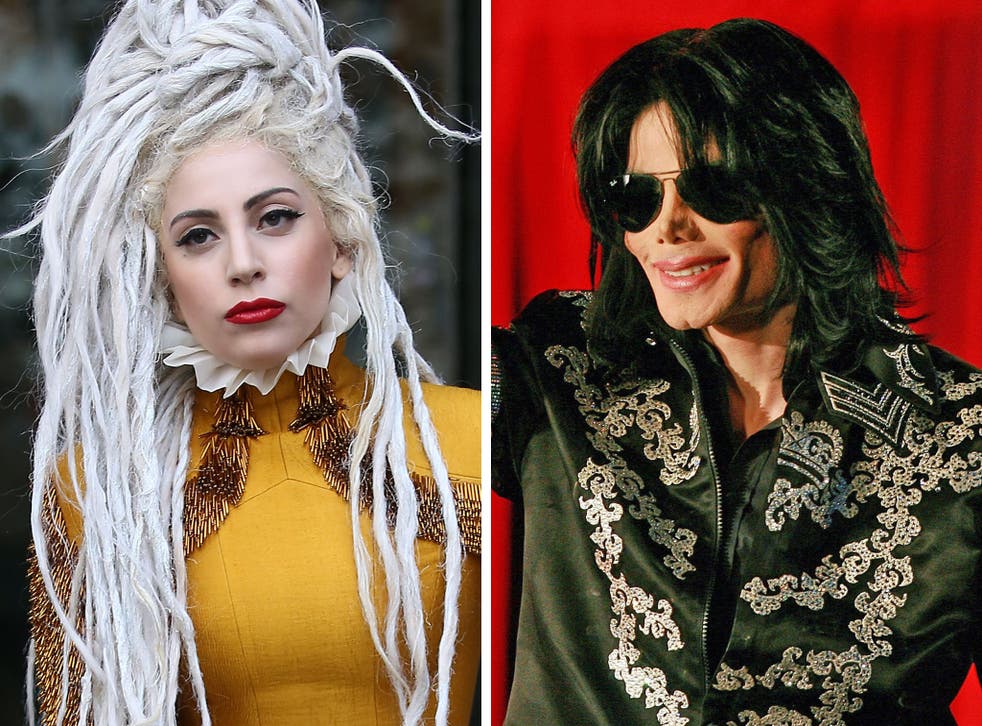 Lady Gaga is an eccentric sort, but few had her down as a colossal hoarder… of Michael Jackson's property.
In fact, the "Do What You Want" singer owns so much of the late King of Pop's stuff ($1.25 million, to be precise), she's decided to open an entire museum dedicated to showcasing it.
"Gaga is a huge Michael fan, and she feels that there needs to be a real museum to celebrate his life and work," a source told The Mirror.
"She has been stocking up on items from all over the world. Some of her purchases have been under different names so that she is not overpaying for artifacts.
"But now she has a few pieces she is planning out the next stage of where the location for the museum should be.
"She's considering Gary, Indiana where Jackson started his career, her hometown NYC or Los Angeles, close to his Neverland home."
Among her MJ arsenal, Gaga treasures his famous Swarovski-encrusted crystal glove, which cost her a cool £117,800. She purchased 55 separate items from an auction of his possessions in 2012, too.
However, Gaga may face some resistance. Lawyers for the estate of Michael Jackson own the rights to his music and image, so the star will need their backing – along with that of Michael's surviving children.
The report goes on to suggest that she has made moves towards negotiating the rights and is already seeking a location for the treasury.
As of yet, representatives for Lady Gaga are yet to confirm these reports to The Independent.
Similarly, lawyers for Michael Jackons' estate are yet to indicate whether they have been approached by Gaga or her representatives over rights negotiations.
The news follows a difficult week for the singer, who dramatically claimed that she had been "betrayed" and "mismanaged" during the promotion of her 2013 album ARTPOP.
In a post to her fans via her Little Monsters social network, she wrote:
"It is late because, just like with the 'Applause' video unfortunately, I was given a week to plan and execute it.
"Those who have betrayed me gravely mismanaged my time and health and left me on my own to damage control any problems that ensued as a result. Millions of dollars are not enough for some people. They want billions. Then they need trillions. I was not enough for some people. They wanted more."
"Unfortunately after my surgery I was too sick, too tired, and too sad to control the damage on my own," she continued, referring to the cancellation of her tour following a hip injury in February. "My label was not aware that this was going on.
"The next few months of 'ARTPOP' [sic] will truly be its beginning. Because those who did not care about ARTPOP's success are now gone…I never thought after all the years of hard work that those I called friends and partners would ever care so little at a time I needed them the most."
Gaga also posted a statement on Little Monsters earlier this week, in response to a fan who had questioned a media report which suggested that her latest album ARTPOP lost her record label Interscope $25 million (£15 million). The loss, reports claimed, even led to redundancies at the label.
However, Gaga dismissed them, saying that there was "no truth" in the news.
"I have lost love [sic] ones to the greed of money…It is not Interscope. They in fact love me very much and will see 'ARTPOP' to the end," she wrote.
Top ten TV complaints of 2013

Show all 10
Join our new commenting forum
Join thought-provoking conversations, follow other Independent readers and see their replies