Liam Gallagher battles Aussie Open heat with freshly shaved head (and bomber jacket) in bizarre tennis-related PR stunt
The Beady Eye singer showed off his backhand – and a closely shaved new haircut – in the Hot Shots area of Melbourne Park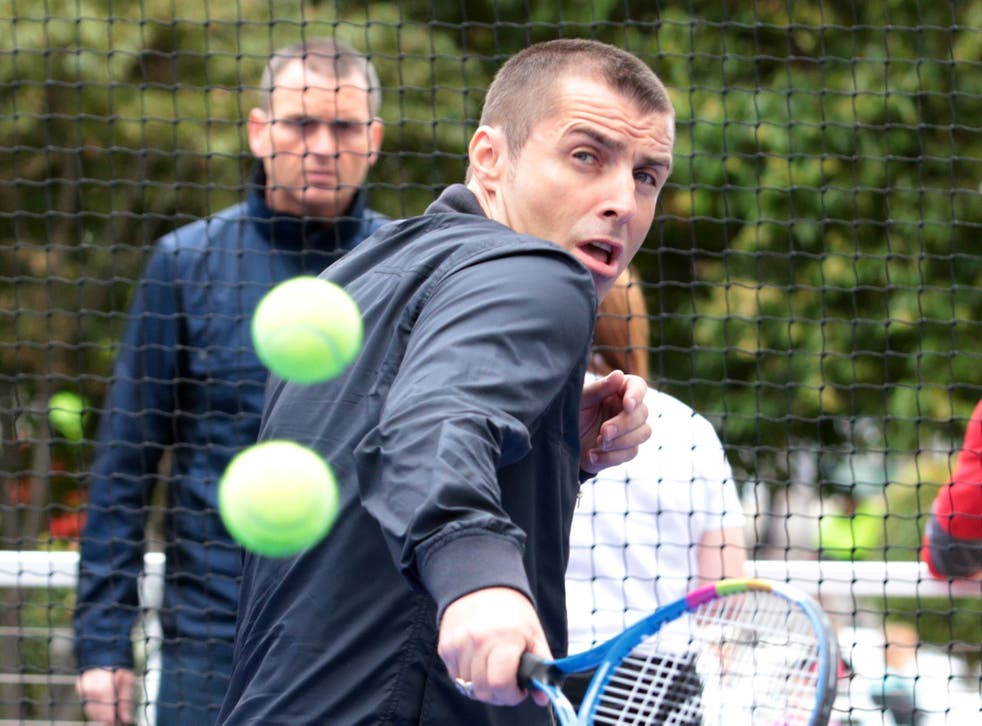 Oh, to be a fly on the conference room wall when Liam Gallagher's "people" dreamt up this bizarre tennis-related PR stunt.
The former Oasis frontman was seen serving up aces in the Melbourne heat at the Australian Open yesterday.
The musician showed off his backhand – and a closely shaved new haircut – in the Hot Shots area of Melbourne Park, which no doubt helped him keep cool as the temperatures rose. The zipped-up black bomber jacket and jeans, however… Not so much.
Gallagher was later photographed swaggering into the Monday's play at the Grand Slam tournament where he revealed who his favourite tennis player was.
It's Ana Ivanovic, in case you were wondering.
Beady Eye On The Ball: Liam Gallagher At The Australian Open

Show all 7
"I like her, she's cool," he said. "She's just been beat, though. I'm gutted for her, but she's cool."
His appearance at the event marks the latest in Gallagher's bid to turn his rock star reputation around and adopt a more "spiritual" lifestyle, after his current band Beady Eye appeared at the Big Day Out festival on Australia's Gold Coast.
Speaking to The Times, Gallagher said: "I don't want to sound like a hippy but it's great. I run. World to myself. Birds. Trees. No hassle from idiots."
He's no doubt keen to get 2014 off to a good start, after a difficult 2013, during which It emerged that he had fathered a lovechild with an American journalist.
The reports subsequently led to the breakdown of his marriage to All Saint Nicole Appleton.
Join our new commenting forum
Join thought-provoking conversations, follow other Independent readers and see their replies