Lily Allen: 'The word feminism shouldn't even be a thing anymore'
The singer speaks out as guest editor of Shortlist's 'How To Be A Man' issue
Jenn Selby
Thursday 06 March 2014 14:46 Comments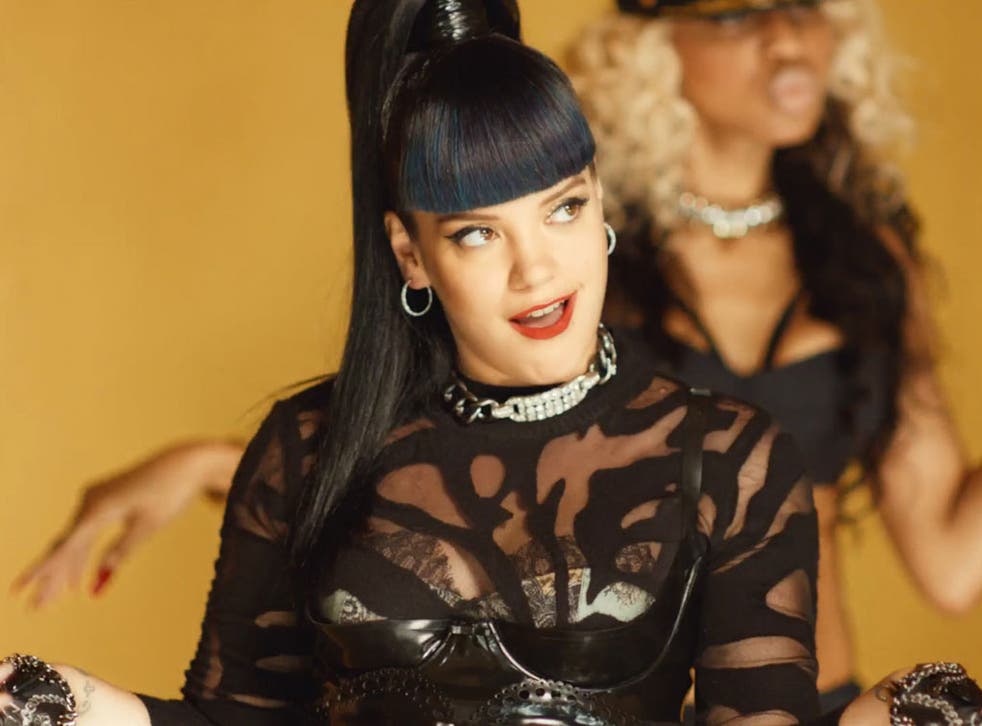 Lily Allen is one of the go-to names in pop for outspoken pro-female opinion – but don't call her a feminist any time soon.
Because feminism isn't a word she believes should exist in the year 2014.
"Feminism. I hate that word because it shouldn't even be a thing anymore," she told Shortlist in an interview to run alongside her guest edited 'How To Be A Man' issue of the magazine.
"We're all equal, everyone is equal. Why is there even a conversation about feminism? What's the man version of feminism? There isn't even a word for it. Menanism. Male-ism. It doesn't exist."
"Fast-forward 100 years: 'Yes, I do believe men should be treated equally,'" she added.
Her comments were made in reference to the title track of her new record, Sheezus (yes, a play on Kanye West's 2013 album), in which she mentions Katy Perry and Rita Ora.
"It's not supposed to be provocative and it's not attacking anyone, although it does namecheck a few people," she said of the typically controversial song.
Lily Allen and the stars of the Baftas 2014

Show all 28
"It's about how girls are pitted against each other, unlike men. I know you had it in the 90s with Blur versus Oasis, but it's not the same thing. It's like, 'Who looks the best?', 'You're getting too old to do this, you shouldn't be doing that'. There seems to be a moral undertone when women are concerned that doesn't happen with men, and that's what the song is about."
Elsewhere in the interview, Allen discussed how she believes modern women are their own worst critics.
"It's much the same [as it used to be]. But I don't think men are the enemy. I think women are the enemy.
"I know that when I'm sitting in a restaurant and a really beautiful woman walks in, who's skinny, I instinctively think, 'Oh, she's really skinny and beautiful and I'm really fat and ugly.' Every man I speak to always says they find that kind of woman gross, and they prefer a bit more meat on their ladies.
"So it's more of a competitive thing. It's weird. It's just really unhealthy and we're our own worst enemy. We should stop being so horrible to each other."
She also details her nine lessons for men on 'How to be a man', which include "Be honourable", "Be courageous", "The occasional treat is nice" and "A man shouldn't underestimate the power of opening a door for a women."
Her guest editing stint comes after Allen was both praised and criticised by feminists for her controversial comeback track, "Hard Out Here".
"[It] is meant to be a lighthearted satirical video that deals with objectification of women within modern pop culture … The message is clear," she wrote in a statement, arguing against a backlash that accused the accompanying video, in which she is seen posing with scantily clad black backing dancers, of being racist.
She added that she didn't request "specific ethnicities" for her dancers, and just hired "the best dancers" from the auditions.
"I would not only be surprised but deeply saddened if I thought anyone came away from that video feeling taken advantage of, or compromised in any way," she wrote.
"I actually rehearsed for two weeks trying to perfect my twerk, but failed miserably. [And] if I was a little braver, I would have been wearing a bikini too, but I do not and I have chronic cellulite, which nobody wants to see."
Allen's latest single, "Air Balloon", is out now.
Register for free to continue reading
Registration is a free and easy way to support our truly independent journalism
By registering, you will also enjoy limited access to Premium articles, exclusive newsletters, commenting, and virtual events with our leading journalists
Already have an account? sign in
Join our new commenting forum
Join thought-provoking conversations, follow other Independent readers and see their replies