Liz Hurley denies Bill Clinton affair after 'ludicrously silly' US media reports
The 48-year-old actress told her followers on Twitter that she was considering legal action over the spurious reports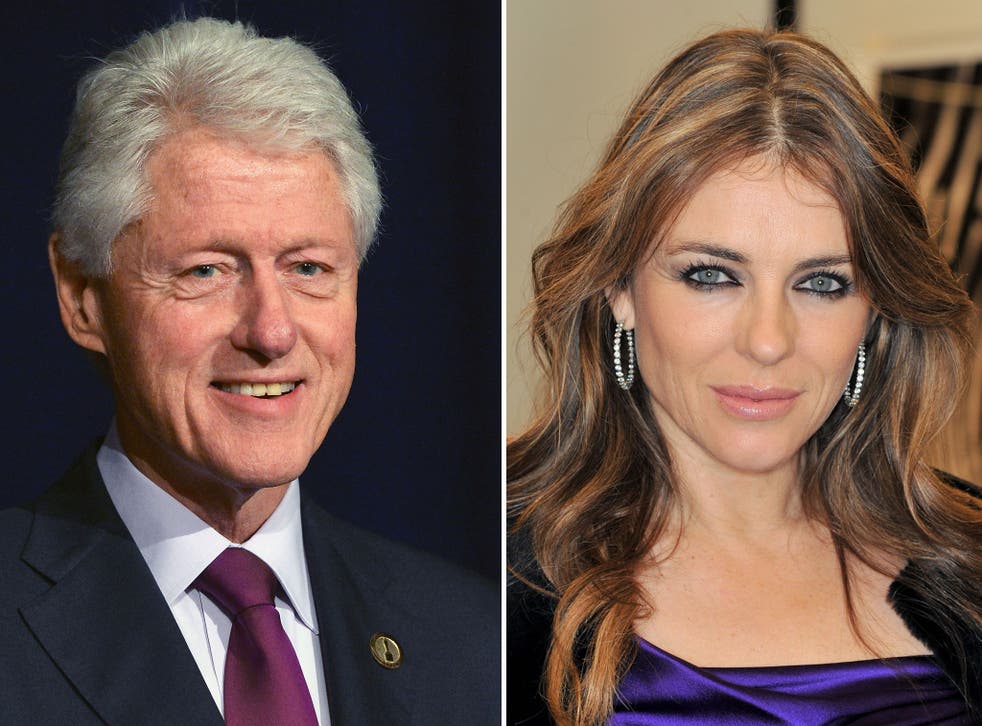 Liz Hurley has categorically denied the "ludicrously silly stories" that claimed she had an affair with former US President Bill Clinton while she was dating Hugh Grant.
The 48-year-old actress told her followers on Twitter that she was considering legal action over the spurious reports originally made by Radar Online, and later picked up by The Sun.
"Ludicrously silly stories about me & Bill Clinton," she wrote. "Totally untrue. In the hands of my lawyers. Yawn."
The publication claimed to have gotten hold of audio footage of Hurley's rumoured ex-lover, Black Hawk Down star Tom Sizemore, during which he spoke about her alleged relationship with the former President.
Sizemore has long alleged that he enjoyed a three-year affair with Liz Hurley while she was still engaged to Hugh Grant in the early 1990s.

Hurley, who recently split up from former Australian cricket player Shane Warne, has previously admitted to having an attraction to powerful politicians.
"Oh, I love David Cameron. I've had lunch with David and Samantha a few times and found them both extremely charming. I think he's gorgeous. Super-sexy! He's very hands-on with his kids, very charismatic," the Daily Express quoted her as saying in 2010.
"Powerful folk can be sexy.
"I adore Clinton," she added. "You know, naughty but nice with a very sexy voice. John Major was terribly dry and funny in the flesh too."

---
Join our new commenting forum
Join thought-provoking conversations, follow other Independent readers and see their replies