'Loads of hot sex': Michael Gove on why young business people come to London
Education Secretary made the analysis during meeting to discuss attracting more young entrepreneurs to London with head of Tech City
Tomas Jivanda
Monday 07 April 2014 10:22 Comments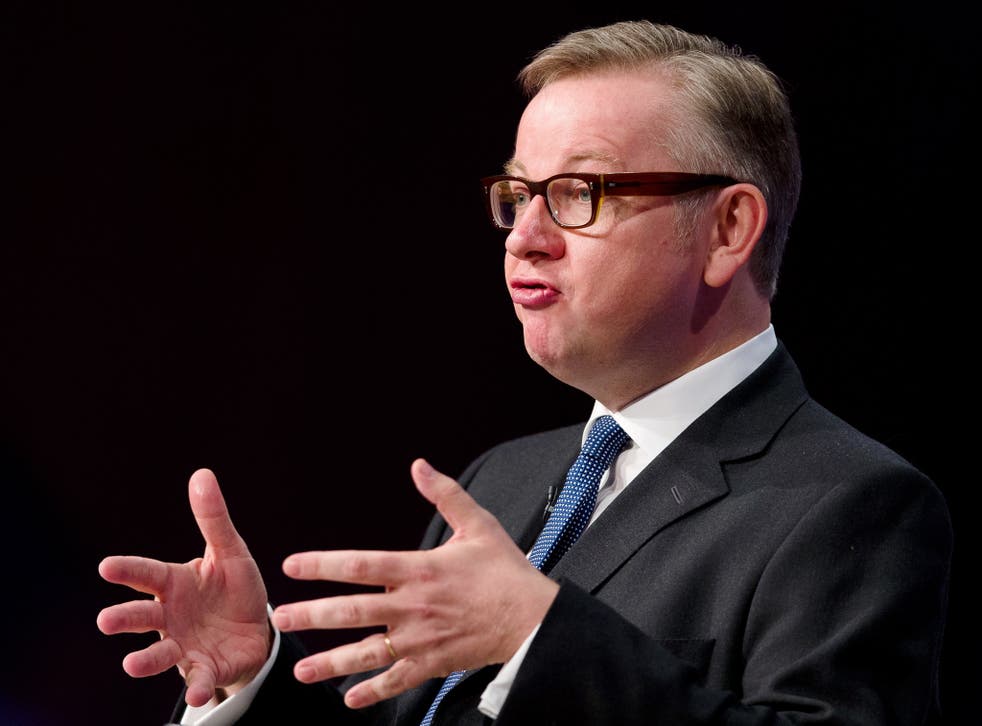 After transforming the face of British education with failing free schools, substandard academies and a "neo-victorian" primary school curriculum, the saviour of British education Michael Gove now believes he has found the answer to attracting more young entrepreneurs to London: All the "hot sex" on offer.
Providing his expert analysis on why young businessmen and woman come to London, the Education Secretary said that it is "not so much the high-tech opportunities" that provide the capital's big attraction, but rather: "[The] great opportunities to be successful, enjoy a great culture, have a good time and loads of hot sex".
Supposedly fully aware of how London measures up to other cities in those departments, he added: "Only Berlin comes close!" The Daily Mail reports.
"We are increasing computer science lessons in school, but there are some things the Government cannot do," he reportedly conceded.
Mr Gove made the observation during a Cabinet meeting with Joanne Shields, who, as chair of Tech City UK and the UK Ambassador for Digital Industries is charged with bringing in more tech talent and investment to the UK. She apparently smiled politely - after an awkward silence.
The meeting was attended by David Cameron and Home Secretary Theresa May, both of which reportedly reacted like embarrassed parents. While Mrs May gasped, the Prime Minister quickly remarked: "Make sure that does not appear in the minutes," an eyewitness present at the meeting told The Mail.
Unfazed by the reaction, Mr Gove allegedly added that he "thought everyone knew that," explaining that he had drawn the conclusion after speaking with business people at a event hosted by the Founders Forum, a private network of media and tech entrepreneurs, CEOs and investors.
At least he didn't try and rap his way out of it.
Register for free to continue reading
Registration is a free and easy way to support our truly independent journalism
By registering, you will also enjoy limited access to Premium articles, exclusive newsletters, commenting, and virtual events with our leading journalists
Already have an account? sign in
Join our new commenting forum
Join thought-provoking conversations, follow other Independent readers and see their replies