Margaret Murray: Teacher inspired by Carl Orff to become a force in musical education in Britain and around the world
Murray believed that every child had music within that could be drawn out and developed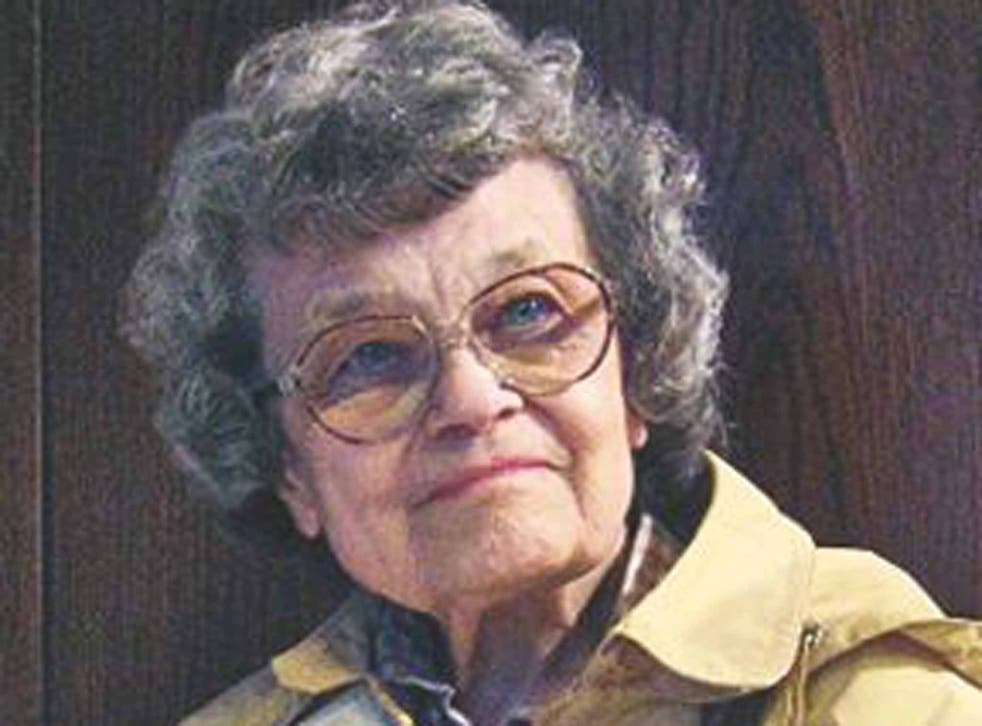 Margaret Murray was a force in musical education in Britain and around the world for more than 50 years. She was inspired by the music and ideas of Carl Orff, who she met in Germany in the early 1950s. From 1957 she collaborated with Gunild Keetman in delivering an English-language version of the composer's seminal Orff-Schulwerk. She organised recordings in London as support to the printed texts, engaging distinguished musicians like Walter Bergmann, James Blades and Alfred Deller to provide the musical illustrations. Children from the Italia Conti School and the Children's Opera group were also involved.
She went on to deliver English versions of all five of the Schulwerk books. In the 1960s and '70s she visited hundreds of schools and teacher-training centres to promote Orff's theory and practice of musical education. Orff's chief English translator, she helped make his ideas influential in the teaching of music, from nursery level up to specialist music schools.
Rhythm and improvisation is at the core: Orff saw them as the common denominators in music, dance and language. He believed that children needed to discover, invent, improvise and compose as well as interpreting and listening to music. Murray believed that every child had music within that could be drawn out and developed. She established the Orff Society in Britain in 1964 and was its honorary secretary until she died. She had strong supporters among established educationalists, among them Sir Alex Clegg, Chief Education Officer for the West Riding of Yorkshire.
Margaret Murray was born in Lille in 1921. Her father was the British Consul there and her mother was a rather delicate American from Connecticut. Her father became an Inspector of Consulates, which took him all over the world, but when she was nine he was travelling home by boat from New York, where he had caught a bad cold. On the journey to England the cold turned to pneumonia. Nine-year-old Margaret was at prep school, waiting for her father to arrive to take her out for the day. As she said in a recent unpublished memoir: "I waited and waited and waited... my feeling of dread grew worse and worse." Four days later she learnt that he had died on the way home.
Within a year Margaret was an orphan. Her widowed mother wanted to go home to the US but Margaret's father's seven sisters insisted that she should be educated in the England. Her mother succumbed to rheumatic fever and Margaret was on her own, a ward of court until she was 21. Her guardians were a solicitor friend and the oldest of the Murray aunts.
At Wycombe Abbey school it became clear that Margaret was passionate about music. She also travelled widely and learnt German. After a struggle with her guardians, who were not keen for her to be in London as war loomed, she went off in 1939 to the Royal College of Music. There she studied cello, piano under Phyllis Sellick, and also accompaniment. She remembered travelling through underground stations at night full of people sleeping on platforms. The nearest she came to doing anything "active" during the war was fire-watching in Kensington at the College of Music. "Students took it in turns to stay there in twos," she recalled, "one awake and one asleep, changing places at about two in the morning."
Leaving the College without graduating, she taught English and music at Marlborough College for two years, during which time she married Walter Jellinek, a pianist and conductor she had first met at the RCM. She then taught for a while at a prep school in Sussex where her husband was also a teacher and she remembered doodle-bugs, destined for London, flying over the playing fields. The war affected the couple and the marriage was troubled. Walter and Margaret had no children and divorced in 1961; she reverted to her maiden name.
In the 1960s and '70s Murray combined her educational work with professional engagements, playing the cello, the harpsichord and the piano with notable performers like Paul Esswood, Franz Brueggen and Walter Bergmann. She taught part-time at Darrell Primary school in London and sang in the Barnes Choir for more than 25 years.
She continued to sing second soprano in the choir until a few weeks before her death and never ceased to give her fellow singers the benefit of her wide and deep musical knowledge. On 28 March her choir sang Orff's master-work, Carmina Burana. The performance, in a church in Barnes, was dedicated to one of the composer's most ardent disciples.
Margaret Murray, musician and teacher: born Lille 11 March 1921; married 1942, Walter Jellinek (divorced 1961); died London 31 January 2015.
Join our new commenting forum
Join thought-provoking conversations, follow other Independent readers and see their replies