Marina Joyce: YouTube star asks fans for money and tips to build temples in Peru, after 'Isis kidnapping' scare
Ms Joyce says that she wants to be referred to as 'Goddess Marina' and that she wants to be 'alive on Earth forever'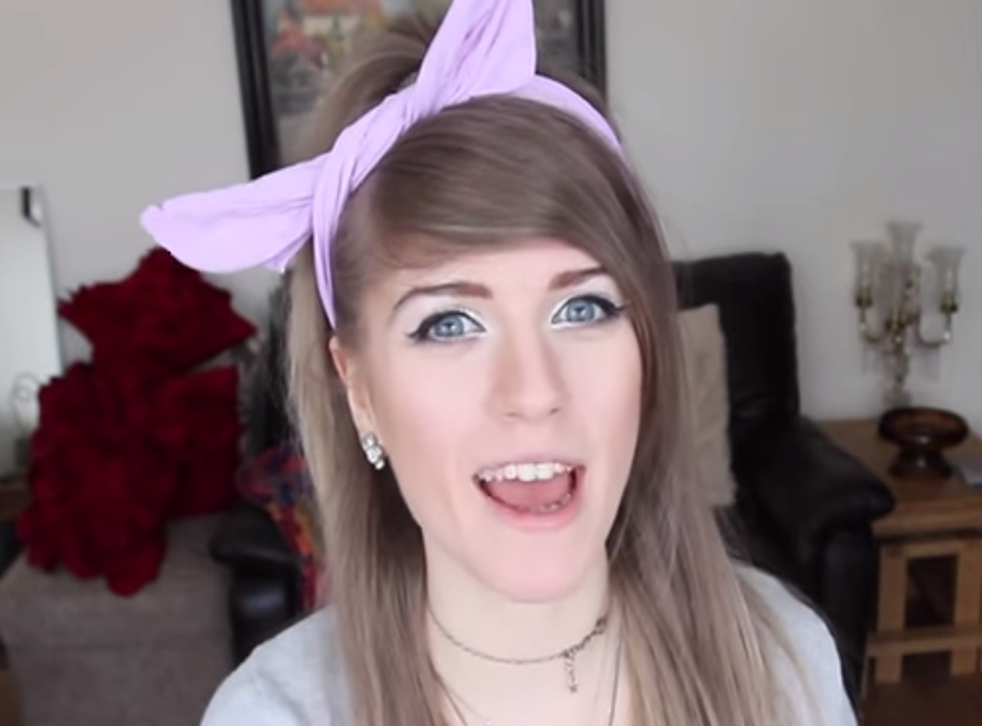 Marina Joyce, the YouTube star who was at the centre of a scare about her being kidnapped by Isis, has asked her fans to refer to her as a goddess and that they send money to build a temple in Peru.
Last month, 19-year-old Ms Joyce's fans said that she had been kidnapped and was being forced to make videos. Those claims were based on strange videos that she had posted – and the rumours were not calmed by repeated livestreams or statements from the police.
But now the vlogger has begun a new campaign, asking for money and advice for building her own temple in Peru. In a post on her Facebook page, she also says that she wants people to refer to her as "Goddess Marina", because she believes herself to be divine.
The Highest-Earning YouTubers of 2015

Show all 10
"I wrote on my Twitter that I wanted to be a God like Buddha and that I want people to call me Goddess Marina from now on," she wrote on Facebook. She said that she had done so because she "found a couple secrets about the After Life".
She said that she called herself a God "because i believe everyone is a God but particularly my work as a God would be to enlighten and help other people and to call myself one now would be for later in the afterlife so when i pass away, I can spiritually contact all the people and appear to those with magic who'm I choose to speak to".
In a long post, she asked people to leave comments, "telling me, explaining to me how exactly I would build this temple, how much money I would need, how I can get someone to sculpt a statue for me and paint it, I want a statue representing the Divine Love and Spiritual Guidance".
She said that the retreat – planned for building in Machu Pichu, but potentially elsewhere – would let her fans join her to understand the spirits of the afterlife.
As such she asked not only for advice and comments about the temple, but also money that could be invested into the building.
Marina Joyce publishes video saying she's ok after #SaveMarinaJoyce hashtag
"If you would like, you could even help me build the Temple in Peru if you're willing to earn money to invest in building a temple with me and you'd gain money from the retreat after it is built," she wrote.
She is looking to build the temple because it is her "will forever so I can be alive on Earth forever", she said.
Ms Joyce's mother previously mentioned her daughter's interest in temples in Peru during a livestream in the middle of the scare.
Join our new commenting forum
Join thought-provoking conversations, follow other Independent readers and see their replies