Mark Kozelek of Sun Kil Moon calls female journalist 'a b***h' in front of 1,900 people
'Laura Snapes totally wants to f**k me / get in line, b***h', he said
Matilda Battersby
Friday 05 June 2015 13:27 Comments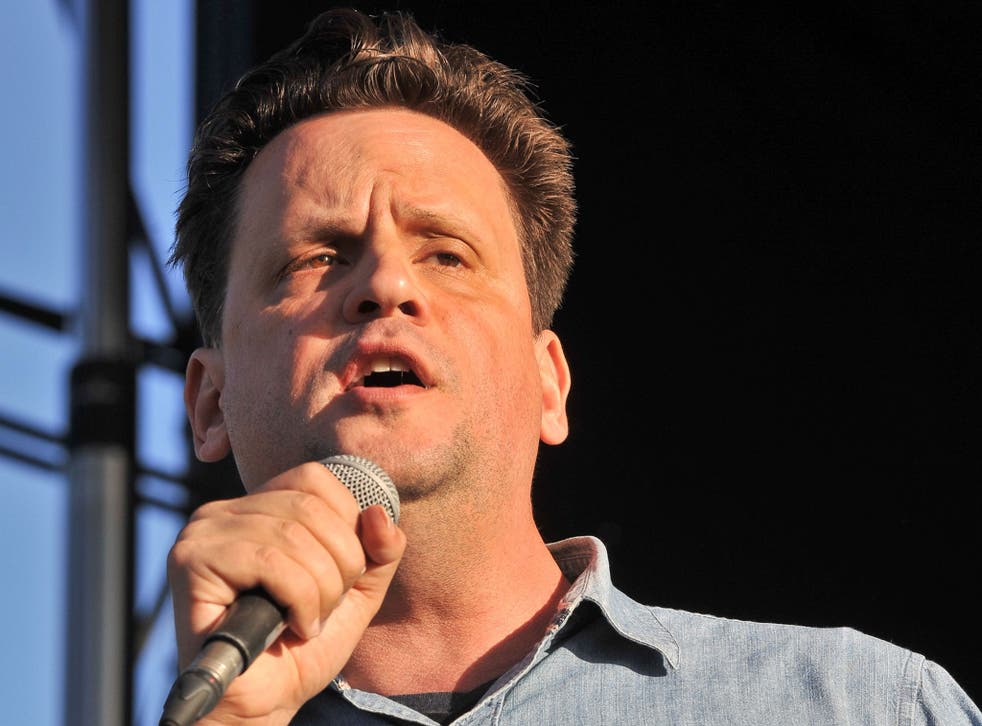 Mark Kozelek the lead singer of Sun Kil Moon cannot have anticipated the fallout from the misogynistic remarks he made about a journalist while onstage on Monday.
The "Call Me Ohio" singer called Laura Snapes a "b***h" and made sexist comments including asking her to "get in line" in front of 1,900 people at the Barbican in London.
In audio from the gig Kozelek, 48, can be heard saying: "Laura Snapes totally wants to f**k me / get in line, b***h… Laura Snapes totally wants to have my babies."
Snapes had recently interviewed the American musician via email and had been in contact with several of his friends in order to write a profile piece on him which she believes prompted his tirade.
She was alerted to the derogatory remarks he made about her during his performance this week and included them in the feature she was writing for the Guardian newspaper.
Snapes describes "feeling sick" when she was told by a friend who had attended Monday night's gig what had been said about her.
Kozelek can be heard in a recording saying: "There's this girl named Laura Snapes, she's a journalist. She's out to do a story on me, has been contacting a lot of people who know me."
Snapes subsequently tweeted a link to her article with the words "Here's why you N E V E R f***k with me or any female writer", later remarking: "It's so easy not to let misogynists get away with it."
Her article also includes an email response from Kozelek to a request for interview which speaks volumes about the musician's view of himself.
"You think you're the only person who wants to get a face-to-face interview with me? Get in line. I'm the best person you never met and one day, if you ever meet me, you'll probably want to have my baby," he wrote.
Kozelek, who spent 20 years fronting alternative rock back Red House Painters, formed Sun Kil Moon in 2003. The Ohio-born singer-songwriter made cameo appearances as an actor in films including Vanilla Sky and Almost Famous.
Kozelek has not yet responded to The Independent's request for comment.
Register for free to continue reading
Registration is a free and easy way to support our truly independent journalism
By registering, you will also enjoy limited access to Premium articles, exclusive newsletters, commenting, and virtual events with our leading journalists
Already have an account? sign in
Join our new commenting forum
Join thought-provoking conversations, follow other Independent readers and see their replies