Martin Shkreli: Pharma CEO bows to international outrage and vows to lower cost of pills he increased by 5,000%
The 32-year-old hedge funder did not specify the price he would sell the drug at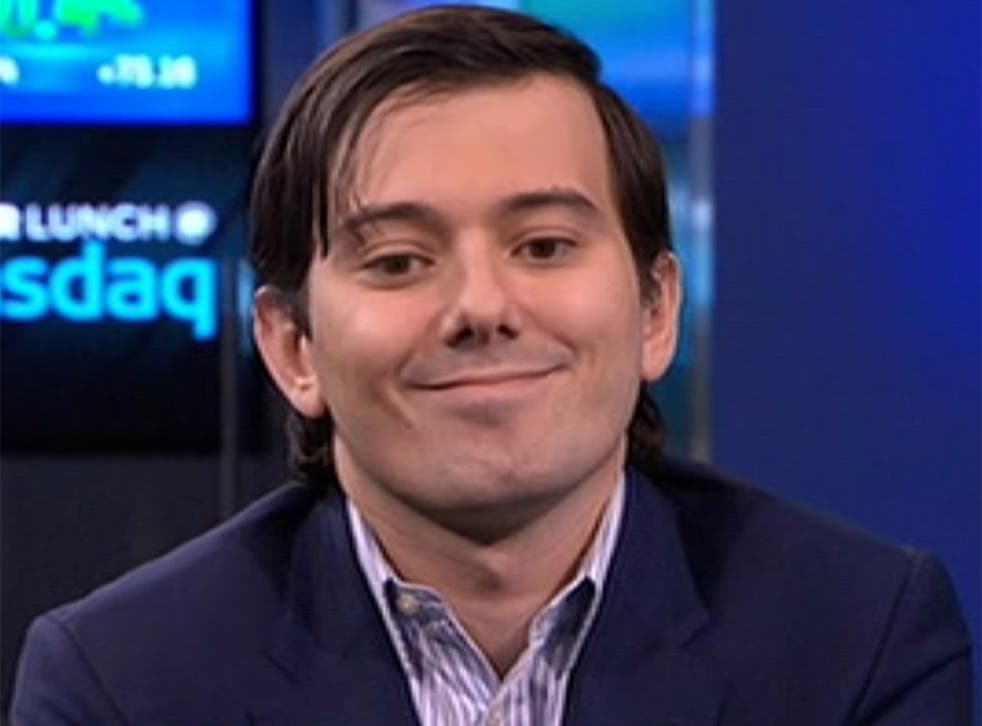 The head of pharmaceutical company sparked outcry after it emerged he had increased the cost of a drug used by people suffering from Aids and weakened immune systems, had bowed to massive pressure and said he will lower its price.
Martin Shkreli, a hedge funder and the CEO of Turing Pharmaceuticals, told ABC News the firm will lower the price days after making headlines around the world for increasing the price from $13.50 per pill to $750.
"We've agreed to lower the price on Daraprim to a point that is more affordable and is able to allow the company to make a profit, but a very small profit," he said. "We think these changes will be welcomed."
Daraprim fights toxoplasmosis, the second most common food-borne disease, which can easily infect people whose immune systems have been weakened by HIV, chemotherapy or pregnancy, according to the Centres for Disease Control. In the US, it is believed around 60m people may carry the toxoplasma parasite.
Mr Shkreli and Turing Pharmaceuticals made headlines this week due to the price increase leading to medical groups and others online complaining the company was making money on patients who need the medication.
He found himself the recipient of a joint letter from the Infectious Diseases Society of America (IDSA) and the HIV Medicine Association. They wrote to to Turing calling the price increase for Daraprim "unjustifiable for the medically vulnerable patient population".
"Please help us improve public health by immediately implementing a rational and fair pricing strategy for pyrimethamine that keeps treatment for a potentially fatal condition accessible to our patients," the letter said.
"The move also took a political twist after Hillary Clinton tweeted her disapproval of the increase while fellow Democrat Bernie Sanders moved to add Daraprim to an ongoing probe on Capitol Hill.
In a statement released before Mr Shkreli's announcement, the company said that it is aiming to create new medications to treat the disease in an effort to reduce side effects and that the higher price will help subsidise costs for developing new drugs.
"There have been no significant advances or research into this disease area in decades," the company said.
The company also said that it would work with hospitals or patients on a case-by-case basis so that everyone can afford the medication.
In his interview with the US television network, Mr to Shkreli, added: "I think they have a fundamental misunderstanding of the way pharmaceutical companies operate. At this price, Daraprim is not a substantially profitable drug."
Join our new commenting forum
Join thought-provoking conversations, follow other Independent readers and see their replies