The Independent's journalism is supported by our readers. When you purchase through links on our site, we may earn commission.
Mary Berry on Danny Dyer manhandling: He was just a drunk chap, a naughty boy
The Great British Bake Off judge shrugged off the incident and said Dyer was just a "drunk chap"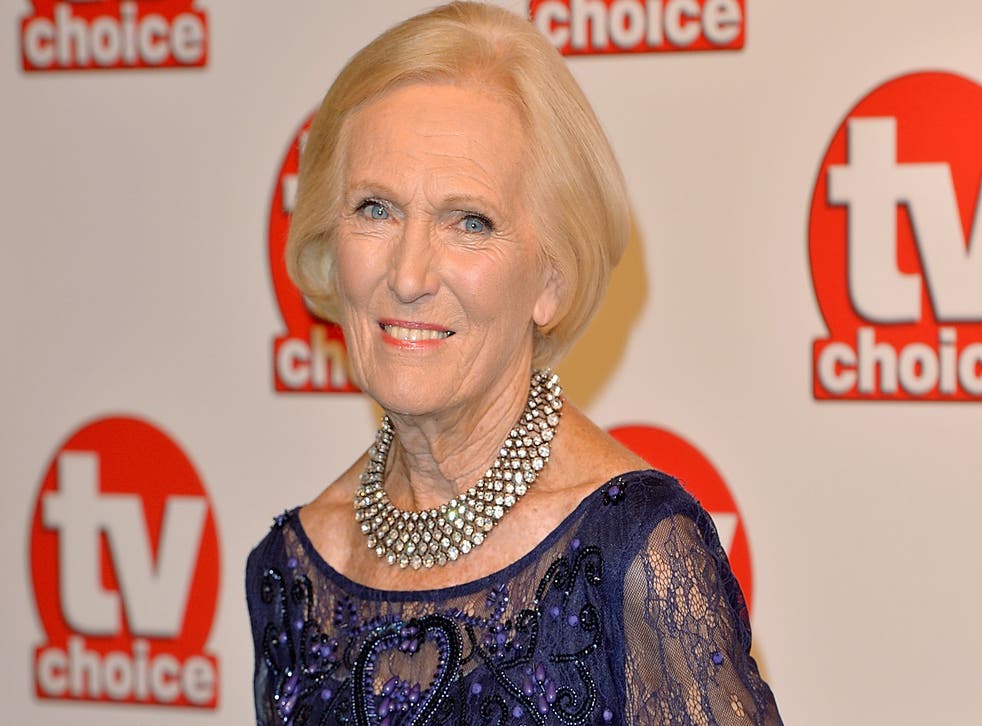 Bake Off star Mary Berry has addressed the 'manhandling' she received from Ray Winstone-wannabe Danny Dyer on stage at the TV Choice Awards.
Last month, TV chef Berry, 79, was on stage at the annual event having just handed the gong for Best Soap out to Eastenders, in which Dyer acts.
He sauntered on stage late to join his co-stars in collecting the award, but put his arms around her and reportedly leaned in for a kiss. Some reports also suggested he had licked her ear.
Dyer later explained what happened, telling The Sun he was "off [his] head", adding: "I just want to send my love to Mary Berry, who I respect and love."
It appears to be water off a duck's back for Berry, though, who told the Mirror: "Danny who? Oh, he was just a drunk chap."
She added that she felt "sorry for him" and that Dyer "was like a naughty boy", before she then brushed it off saying "it doesn't matter".
Dyer also walked away with the award for Best Soap Actor.
Earlier this month, Mary Berry released a range of kitchen products and gifts for Sainsburys and John Lewis, including an egg basket, ramekins, cake stand and antipasti serving board.
She is in Glasgow this weekend to appear at the Good Food Show at the SECC.
Join our new commenting forum
Join thought-provoking conversations, follow other Independent readers and see their replies