Melanie Griffith and Antonio Banderas to divorce after 18-year marriage
Griffith cited 'irreconcilable differences' as the reason for the split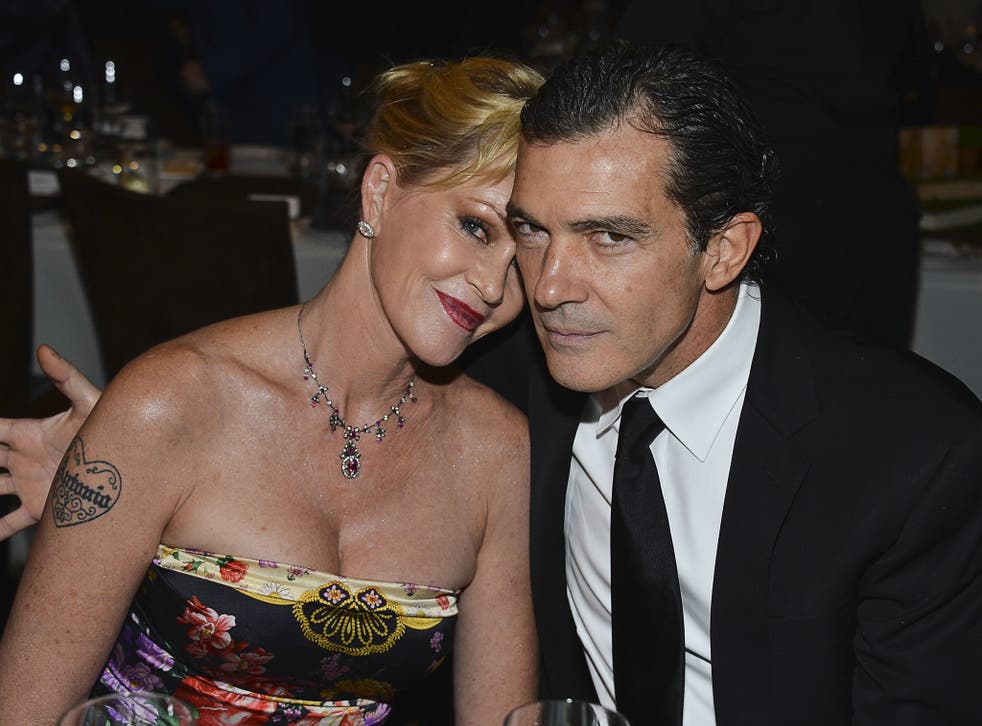 Melanie Griffith and Antonio Banderas, one of Hollywood's longest surviving couples, have decided to divorce after 18 years of marriage.
Griffith filed for divorce on Friday, citing "irreconcilable differences" as the reason for the split.
The couple met on the set of the romantic comedy'Two Much' in 1995.
While the film got panned, Griffith and Banderas' relationship grew and after a brief relationship, they wed wed the following year.
Over the last two decades Banderas, 53, and Griffith, 56, have become one of Hollywood's most enduring couples.
Yet, there have been rumours over the last year that their relationship had been suffering and the pair was close to a split.
In a joint statement released on Friday, the couple said: "We have thoughtfully and consensually decided to finalize our almost 20-year marriage in a loving and friendly manner honouring and respecting each other, our family and friends and the beautiful time we have spent together."
Griffith has enlisted the help of attorney Laura Wasser, the self-proclaimed "queen of divorce" to help her with the divorce proceedings.
According to reports, she is to seek spousal support from Banderas and custody of their only child 17-year-old Stella - Banderas has beien given visitation rights.
When the divorce goes through, it will be Griffith's fourth divorce after two marriages with Miami Vice star Don Johnson and Steven Bauer broke down before she met Banderas.
Join our new commenting forum
Join thought-provoking conversations, follow other Independent readers and see their replies