Michael J Fox puts Parkinson's on TV with new sitcom
The actor's battle against degenerative disease has been turned into a show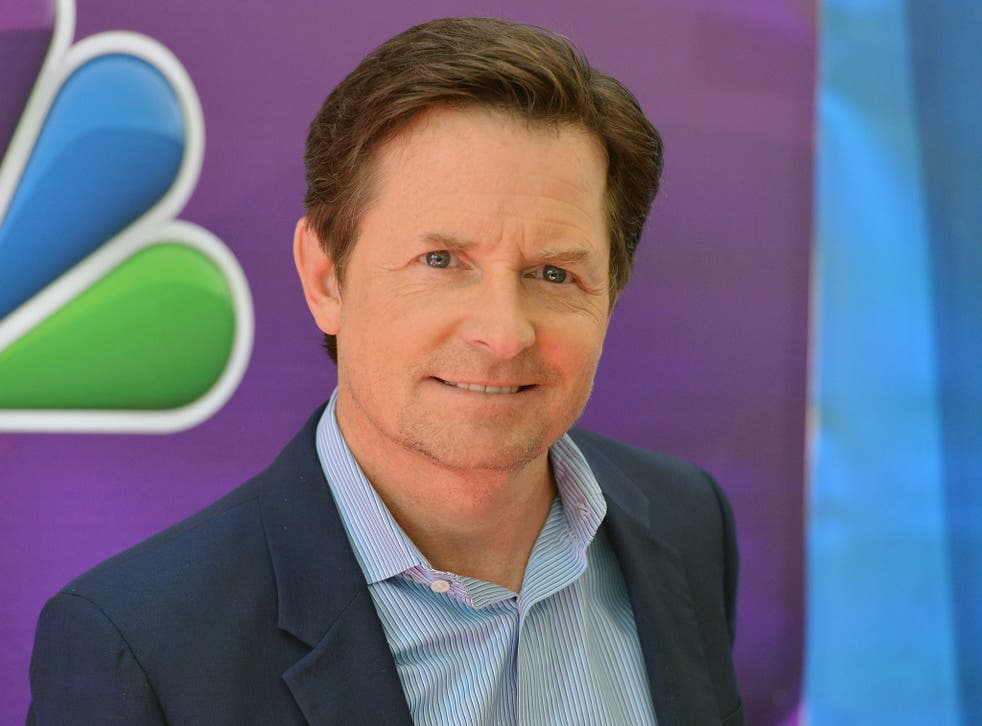 Major US television networks have nervously unveiled their forthcoming programmes to potential advertisers, in an annual pitching round known by the industry as "Upfronts". Most observers agreed that the Autumn 2013 TV schedule looked somewhat lacklustre, but at its presentation on Monday at Radio City Music Hall, NBC came up with at least one show worth talking about.
The Michael J Fox Show is a sitcom about a news anchor, Mike Henry, who decides to return to television, despite his continuing struggle with Parkinson's disease. Its eponymous star is a beloved Hollywood actor, who has decided to return to television, despite his continuing struggle with Parkinson's disease. Fox, who is 51, was diagnosed with the condition in 1991, and retired from full-time acting in 2000.
NBC won a bidding war to produce the series, and has committed to make 22 episodes before the pilot is even broadcast in the autumn. The cast includes Betsy Brandt of Breaking Bad as Henry's wife, and Wendell Pierce, of The Wire and Treme, as his boss – but all eyes will, of course, be on Fox.
To judge by the preview clips available online, the show plans to mine its star's symptoms for comedy. That may sound exploitative, but in Fox's hands it comes off as lovable – and potentially genuinely funny. "Not making fun of myself," the actor wrote in a tweet, after a trailer for the show was released this week, "or other people with [Parkinson's Disease] or Parkinson's itself. Just showing a guy who looks at life with humour."
Speaking to reporters at the NBC Upfront event, Brandt said of her screen husband: "I think he's one of the funniest people on TV ever – such a gifted actor and also such a great guy. There are not enough good things to say about him."
Born and raised in Canada, Fox first appeared on screen in a Canadian sitcom, Leo and Me, which was made in Vancouver in the late 1970s. Remarkably, three other members of the show's core cast and crew were also later diagnosed with Parkinson's.
Fox made his name in the US with the 1980s sitcom Family Ties. For that show and his later sitcom Spin City, he won a total of five Emmys and four Golden Globes. In 1985, he became an international movie star with the release of the first of three Back to the Future movies, in which he played the time-travelling high school student Marty McFly. Fox was diagnosed with Parkinson's aged just 30. He continued to work on Spin City, a political sitcom, while trying to disguise his increasingly severe symptoms, but in 1998 he revealed his condition to the public, and two years later quit the show to work on raising awareness of the disease.
In 1999, he deliberately failed to take his medication before appearing in front of a Senate sub-committee, to ask for more federal funds to be allocated to Parkinson's research. His visible symptoms made his testimony all the more compelling. The Michael J Fox Foundation has itself raised more than $300m (£200m) towards finding a cure, and Fox has campaigned on behalf of political candidates who support the necessary stem-cell research.
Parkinson's is a neuro-degenerative disorder which attacks the central nervous system, causing tremors, lack of mobility and other physical symptoms. As it progresses, it can also cause cognitive and behavioural problems including depression and dementia. At present, there is no cure.
Join our new commenting forum
Join thought-provoking conversations, follow other Independent readers and see their replies