Michael McIntyre learnt of father's suicide after 17 years of believing cause to be heart attack
McIntyre's stepmother Holly revealed the family secret due to it being a "toxic element" in their lives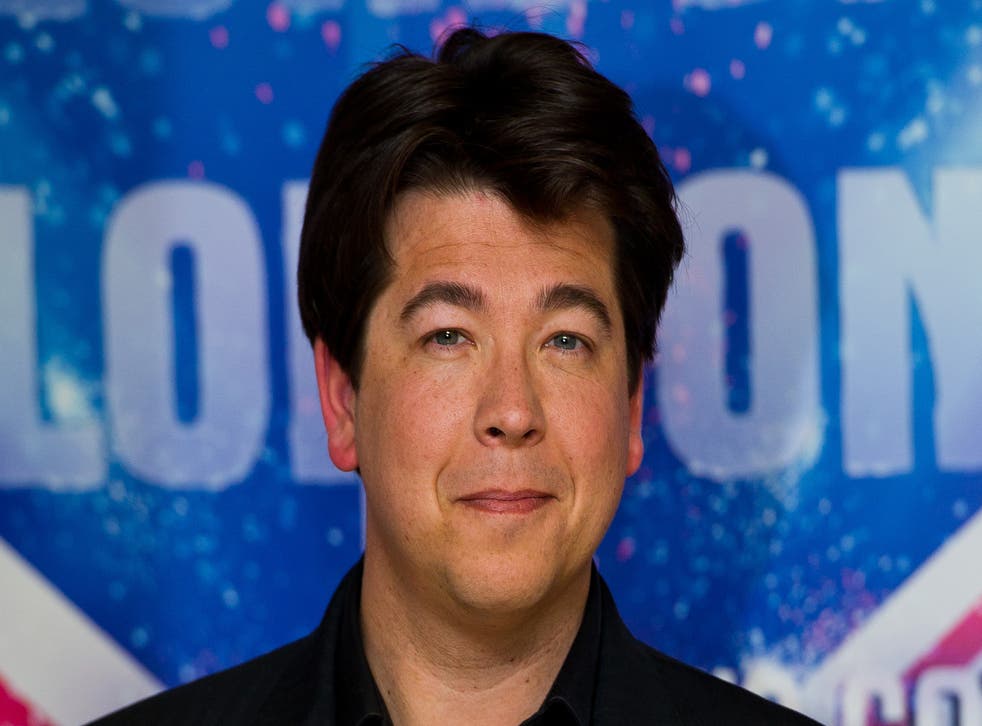 The stepmother of comedian Michael McIntyre has spoken about how she had to tell her stepson the truth that his father had not died of a heart attack, as he had been told 17 years previously, but of suicide.
It was only in 2010 that the heart-breaking family secret was revealed to McIntyre after his best-selling autobiography had been published, in which he recounts the "sudden nature" of his father's heart attack when he was 17-years-old.
What he hadn't known, was that his father, Ray Cameron, also a comedian who had worked with Kenny Everett, had shot himself in a Hollywood apartment in 1993.
For many years McIntyre believed that his father had died of a heart attack while out on a morning walk, but was told the truth after telling relatives that he was going to allow BBC genealogy show Who Do You Think You Are? to probe into his history.
"I knew the researchers would find the death certificate because it is a matter of public record. I had to come clean," his stepmother Holly, 58, tells the Mail on Sunday.
"When I told him the line went quiet. I could hear the static. His only words were, 'Are you sure?' followed by 'Oh my God, Oh my God…'"
Explaining her decision not to tell the children, including McIntyre's sister Lucy, who was 15-years-old at the time, she said: "I didn't think the children needed the burden of growing up under the shadow of a parent committing suicide."
Ray Cameron's career had stalled after moving to the US and he had struggled to find work. Holly explains that mounting debts meant the family had to sell off their belongings, while a prospective BBC show was shelved after the pilot.
"Michael saw his dad lose everything," she says. "That is one of the demons that drives him. He has enough money to never work again but I believe he is haunted by what happened to his dad, who made it big and lost it all."
She believes that McIntyre would not have made it to the starry heights he has done if he had known about his father's suicide from the beginning.
"[Michael] said it would have created a lot of negativity and he wouldn't have looked at the world the same way. As it was, his father's death motivated him because Michael was determined to make Cameron proud."
On why she has decided to tell all, she said: "I am telling the truth and it is my story to tell. I have lived with the guilt, the secrets, for so long. I want the truth out there. It's been a toxic element in my life, in all our lives."
McIntyre yesterday responded to the revelations: "I'm heartbroken my stepmother has chosen to share painful and personal information publicly."
Join our new commenting forum
Join thought-provoking conversations, follow other Independent readers and see their replies