Michael Schumacher latest: F1 legend 'showing small signs of progress' as Sabine Kehm gives positive report
Seven-time world champion remains in hospital in report as he attempts to recover from the severe head injuries he suffered in a ski accident in December last year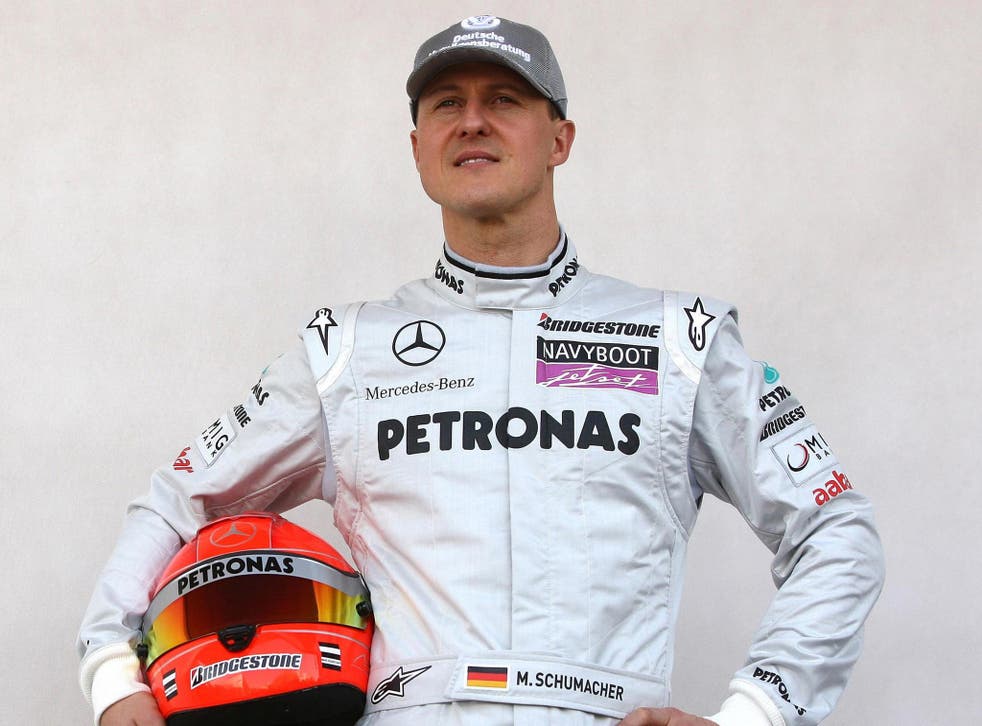 Michael Schumacher is said to be "showing small signs of progress" in his recovery from a serious brain trauma as the seven-time Formula 1 world champion continues to be treated for injuries sustained in a skiing accident last December.
The 45-year-old's manager Sabine Kehm confirmed earlier this month that Schumacher was showing signs of consciousness and being awake, and she has now elaborated on her latest revelation that gives hope of the F1 great making a recovery.
"There are short moments of consciousness and he is showing small signs of progress," Kehm told German broadcaster ARD.
"There are moments when he is awake and moments when he is conscious.
"Of course I am not a doctor, but medically, there is a distinction between being awake and being conscious, the latter meaning there is an ability to interact with his surroundings.
"I don't want to disclose details out of respect for the family, but we have no doubt at all in the abilities of the doctors treating Michael, they are experts in their field."
Moving scenes as fans hold silent vigil for Michael Schumacher's 45th birthday

Show all 10
Despite the positive report, Kehm also stressed that any medical prognosis is "not possible" due to the severity of the brain injury Schumacher sustained, and that any interaction with the former Jordan, Benetton, Ferrari and Mercedes driver is "on a very limited basis".
Schumacher has been in the Grenoble University Hospital since his accident in the French ski resort of Meribel on December 29, with attempts to bring him out of his medically-induced coma beginning at the end of January.
Kehm has been careful with her statements not to give any more information than what the doctors have passed on, although she has also had to address rumours that have circulated since the accident, and given the worldwide fanfare that follows Schumacher, a number of reports that quickly gather pace have been proven false from Kehm's statements – from which she suggested have come from the German media.
"What upsets the family most is media quoting doctors who are not treating Michael and untruths are constructed from these," added Kehm.
"It has been a problem when outsiders comment and it means we have to set the record straight, even when we don't want to."
Kehm did state though that the Schumacher family are hugely appreciative of the support shown by Schumacher's fans, and that they have been touched by the tributes from across the globe in support of the most successful driver to have competed in F1.
Join our new commenting forum
Join thought-provoking conversations, follow other Independent readers and see their replies