Michael Schumacher: Prosecutors to hold press briefing on Wednesday to reveal findings into skiing accident so far
The seven-time Formula one world champion is fighting for his life after suffering serious head injuries, with a helmet camera he was wearing hoping to reveal more information about the accident
Jack de Menezes
Monday 06 January 2014 14:42 Comments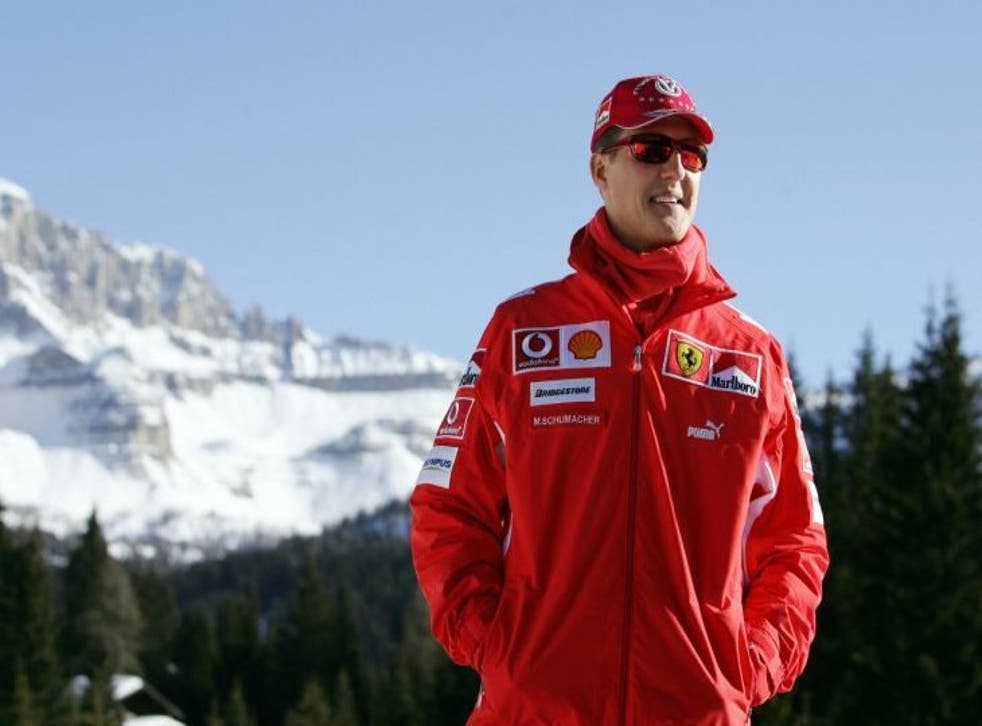 French prosecutors investigating the skiing accident that left seven-time Formula One world champion Michael Schumacher fighting for his life will hold a press conference on Wednesday to inform the media of their findings so far, due to be held at 10am GMT.
Local prosecutor Patrick Quincy has confirmed that the conference will take place in the Alpine town of Albertville, situated 27 miles north of the exclusive Meribel ski resort where Schumacher had his accident that left him with severe head injuries and in a medically induced coma.
Investigators have been focusing on Schumacher's speed at the time of the crash, and spoke to his manager Sabine Kehm after she claimed that speed was not a factor in the accident. According to Kehm, Schumacher hit a rock on the ground that saw him "catapulted in the air" before landing "apparently head down" onto another rock, with the impact splitting his helmet in two.
It was a camera in the helmet that prosecutors wanted to analyse to determine the cause of the accident, with Kehm confirming that it was "voluntarily given to the investigating authorities by the family" in an attempt to assist their investigation.
Career in Pictures: Michael Schumacher

Show all 17
Prosecutors also want to look at whether the limits of the ski runs near the accident site were marked correctly, and specifically whether the rock which Schumacher collided with was lying close enough to the piste that it should require either a sign or some sort of protection.
They are also looking into whether Schumacher's safety releases on his skis functioned correctly during the accident.
The latest official update came on New Year's Eve that confirmed Schumacher had undergone a second successful operation in which he had shown a "slight improvement", but also stressed that he remains in a "stable but critical condition" as he fights for his life.
The former Benetton, Ferrari and Mercedes driver turned 45 on Friday, with the Italian manufacturer organising a silent vigil outside of the Grenoble University Hospital where he was recovering in tribute to Schumacher.
Kehm has also stressed that only official press releases and news from the family should be believed, and that anything reported elsewhere "must be treated as invalid and pure speculation".
She also requested for the privacy of the Schumacher family to be respected.
Register for free to continue reading
Registration is a free and easy way to support our truly independent journalism
By registering, you will also enjoy limited access to Premium articles, exclusive newsletters, commenting, and virtual events with our leading journalists
Already have an account? sign in
Join our new commenting forum
Join thought-provoking conversations, follow other Independent readers and see their replies