Michael Schumacher's wife Corinna pleads with media to 'leave the hospital' to help his recovery
The Schumacher family have been irked by the presence of the media at the hospital as well as widespread rumours that have regularly proved unfounded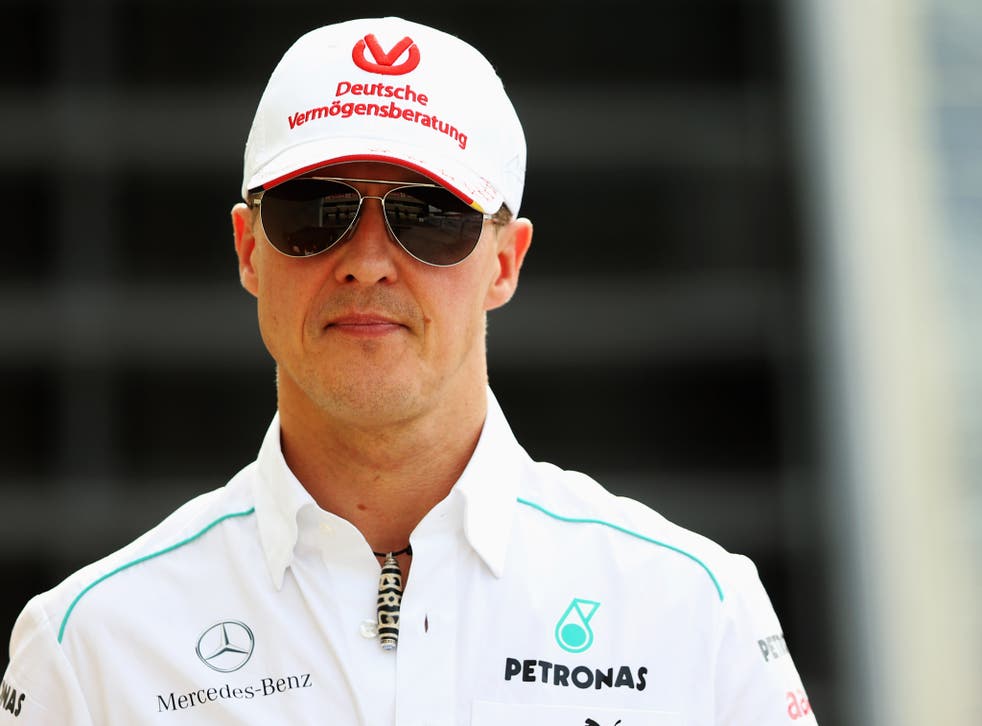 The wife of seven-time Formula One world champion Michael Schumacher has pleaded with the media to leave the Grenoble University Hospital and let doctors get on with their efforts to save the former racing driver as he continues to fight for his life after his terrible skiing accident.
Schumacher suffered serious head injuries after he hit his head on a rock while skiing off-piste in the exclusive Meribel resort, and has undergone two operations to relieve swelling on his brain and remove life-threatening haematomas.
The incident has attracted worldwide attention given his standing as the most successful driver to ever grace the track, with tributes to the 45-year-old flooding in from all areas along with messages of support for both he and his family.
Schumacher's manager Sabine Kehm has stressed that the privacy of both the family and the doctors treating the German are respected, although this was ignored by one journalist who, Kehm confirmed, dressed up as a priest in an attempt to gain access to Schumacher's treatment room.
His wife, Corinna Schumacher, has now felt the need to issue a statement to the media pleading with them to leave them alone in an effort to help her husband's treatment.
"Please support our shared fight with Michael. It is important to me that you take the pressure off the doctors and the hospital so they can do their work," Corinna Schumacher said in a written statement addressed "to the media" on Tuesday, released by Kehm.
"Please have faith in their statements and leave the hospital. Please also leave our family in peace."
The plea comes after Kehm was forced to issue an unexpected statement on Monday evening following rumours that she had confirmed he was no longer in danger. Her comments came after the latest of a long line of false reports or fake rumours that have upset the Schumacher family, with Kehm stressing that anything reported outside of official press conferences with the doctors, management or the family "must be treated as invalid and pure speculation".
"I can confirm Michael's condition can be considered stable," Kehm's statement on Monday read. "I can't confirm to have stated his life is out of danger."
Schumacher turned 45 on Friday, with his former team Ferrari organising a silent vigil for fans to show their support.
French prosecutors are due to give a press briefing on Wednesday to reveal their findings onto the accident so far. Schumacher's family voluntarily handed over a helmet camera that he was wearing at the time of the crash to authorities, who are hoping to discover the cause of the accident from the subsequent footage.
The helmet was split in two upon impact, such was the force of the collision.
Moving scenes as fans hold silent vigil for Michael Schumacher's 45th birthday

Show all 10
Join our new commenting forum
Join thought-provoking conversations, follow other Independent readers and see their replies