Michael Schumacher latest: F1 champion's family say he shows 'small, encouraging signs' of recovery
"We are and remain confident that Michael will pull through and will wake up," they said in a statement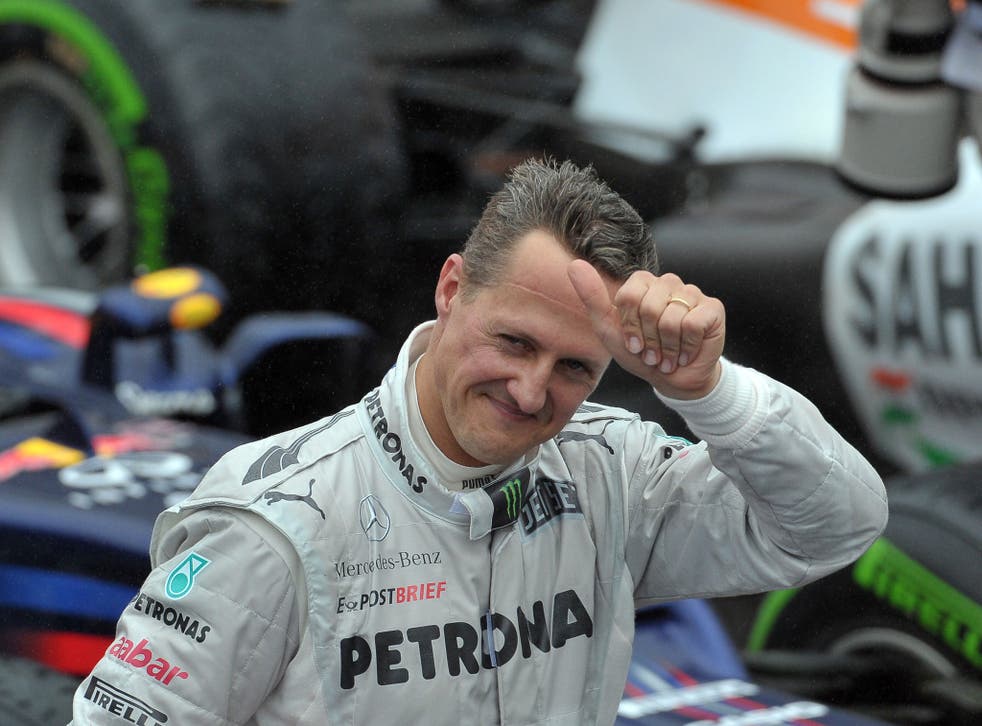 Michael Schumacher has been showing "small, encouraging signs" in his fight for recovery, his family have confirmed.
"We are and remain confident that Michael will pull through and will wake up," they said in a statement.
Doctors at the Grenoble hospital in France have been working to slowly bring the 45-year-old Formula One champion out of a coma, which was induced medically in order to reduce swelling on the brain.
The German sportsman suffered a severe head injury after his head collided with a rock during a skiing trip in the French Alps on 29 December.
The family went on to praise the medical staff who have been treating Schumacher.
However, they warned that this was still "a time to be very patient".
"It was clear from the start that this will be a long and hard fight for Michael."
Moving scenes as fans hold silent vigil for Michael Schumacher's 45th birthday

Show all 10
The statement from the relatives follows an official line from Schumacher's manager, Sabine Kehm.
She released a separate statement on Tuesday because of "an increasing interest in [his] condition in light of the start of the Formula 1 season".
"This phase can take a long time which, much to our regret, can lead to many misinterpretations," she said.
Last week, his former Ferrari team-mate Felipe Massa visited his close friend ahead of the pre-season testing event in Bahrain, and he revealed that Schumacher had looked "normal" and had "made some reactions with the mouth".
"He was sleeping, and I was very positive because he was normal," revealed Massa. "He also gave some reactions with the mouth and everything.
"It looked positive. We need to believe. He's a very strong man, a great man, and I really hope he can wake up and enjoy life again."
Join our new commenting forum
Join thought-provoking conversations, follow other Independent readers and see their replies