From Mozart to Orson Welles: The creative geniuses who peaked too soon
After the death of Sandy Wilson, 90, who wrote his only hit musical in his twenties, John Walsh wonders what it's like to peak too soon and go on to live a life more ordinary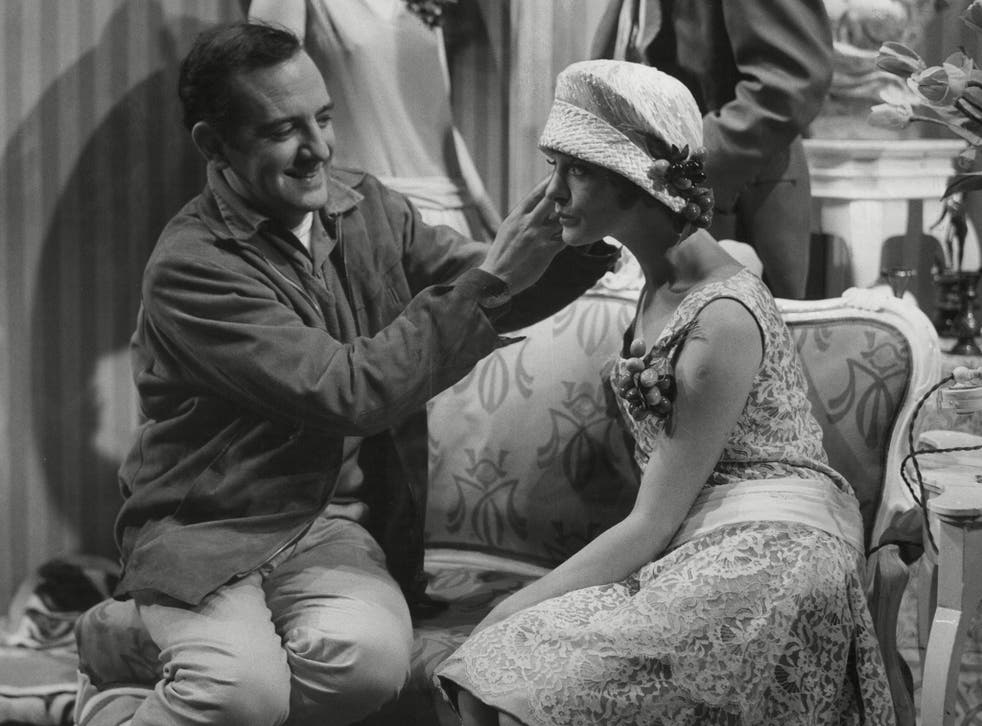 Spare a thought for the one-hit wonder; the early achiever; the Infant Phenomenon; the enfant terrible who never quite became an adulte terrible.
Offer your sympathy to the creative artists whom the Muse visited when they were 25 or 30, but never came near again. Shed a tear for the men or women who spent most of their lives not living up to the promise they showed with a work of genius when they were barely out of their teens. Open your hearts, ladies and gentlemen, to the Early Peaker.
Sandy Wilson, who died this week, was a classic of the species. A precocious talent, he produced a musical of The Birds by Aristophanes while still at Harrow. At Oxford, he devoted his days to writing revue sketches alongside Kenneth Tynan and Donald Swann. At the Old Vic Theatre School, he wrote songs and sketches for Hermione Gingold. He was the very model of an old-style vaudevillian; a composer of witty 1920s-style froth.
The only trouble was, the 1920s had long gone when he started out. In 1952, aged 28, he was commissioned (for £50) to write a divertissement and came up with The Boy Friend, a tuneful pastiche of 1920s musicals, set in Madame Dubonnet's School for Young Ladies on the French Riviera, with flappers singing "It's Never Too Late to Fall in Love" and "A Room in Bloomsbury".
Pure escapist frou-frou, it delighted London audiences mired in post-war austerity and ran for five years from 1954 to 1959. But after Look Back in Anger in 1956, the theatre started to embrace gritty kitchen-sink drama and Wilson's kitsch sweetness suddenly seemed ridiculously dated. A sequel, Divorce Me, Darling!, in 1964, failed to inspire audiences.
Wilson's star waned. His last show was an uninspired pantomime in 1979. To sum up, then: he peaked at 30 ("There are really only three witty lyric writers now," Noël Coward told him, to his delight, after seeing The Boy Friend. "There's Cole Porter. There's me. And there's you."), spent 25 years trying to match his success, and 35 years wondering where it all went wrong. In old age, according to one obituarist, "Wilson seemed a forlorn, rather gloomy figure, obstinately refusing to come to terms with modern life. His recreations included 'reminiscing'."
It's amazing how many creative geniuses followed a similar trajectory, of wild early success and a long decline. Orson Welles made Citizen Kane, regularly held up as the best film ever made, at 25, and battled with Hollywood film studios thereafter, growing morbidly obese in frustration. Mozart knocked off his sublime, groundbreaking Piano Concerto No 9 at 21. Joseph Heller started writing his debut novel, Catch-22, at 30, published it at 38 and never wrote anything as good ever again (but then, as he often said, nor did anybody else).
Herman Melville wrote a novel a year in his twenties and, climactically, published Moby-Dick at 32. Arthur Rimbaud changed the face of modern poetry in his teens and stopped writing before he was 21. Mike Oldfield composed his "musical thinking aloud" masterpiece Tubular Bells when he was 16 and recorded it at 19; he followed it up with the hollow and underpowered Hergest Ridge and Ommadawn, then went quiet. EM Forster published four novels between 1905 and 1910, after a 14-year pause produced A Passage to India in 1924, and lapsed into near-silence, apart from essays and stories, until his death, 46 years later, when he was 91.
One reason for Forster's silence was the impossibility of his publishing anything with a homosexual theme (his explicit novel Maurice came out, so to speak, posthumously). Other Early Peakers had to face the ghastly fact that, having wowed the world with one lightning bolt, they had nothing to offer thereafter but Roman candles. Or they were too rich and well-tended to be inspired. Or they ceased to be slightly ahead of the times, as they once were. Or they simply grew up and lost the sense of infinite possibility with which they once took on the world.
Join our new commenting forum
Join thought-provoking conversations, follow other Independent readers and see their replies